Environment and Public Health Organization (ENPHO) is a national non-governmental organization that has worked in more than 55 districts of Nepal. ENPHO has been working in Nepal for more than 30 years. ENPHO's mission is to develop, demonstrate and disseminate innovative technologies and systems to enable societies to become healthy and environment friendly. ENPHO envisages creating eco-societies by providing quality services on Water, Sanitation, and Hygiene (WASH), environment, and public health through research, innovations, and promotion of the WASH technologies and approaches.  
Environment and Public Health Organization (ENPHO) invites applications from suitable and qualified Nepali citizens for, the project "Citywide Inclusive Sanitation Scaling and Sanitation Innovation funded by the Bill & Melinda Gates Foundation.
Position: Training Specialist
Number: 1
Duty Station: Kathmandu Central Office (Frequent Field Visit may be as required)
Minimum Requirements:
Master's degree in mass communication or public health or any other relevant subject from a recognized university.
Recognized trainer/facilitator from renowned capacity-building agency or organization.
Experiences 
Minimum 5 years' experience in capacity building activities; training package development, training event management, training delivery, etc.  
Minimum 2 years' working experience in WASH and environmental sanitation sector (FSM, CWIS).
Additional requirements  
Report writing skills both in English and Nepali.
Strong communication skills and convincing power dealing with government and non-governmental organizations.
Computer skills are essential especially in MS Word, MS Excel, MS PowerPoint, MS Access, etc.
Duties and Responsibilities
The key duty and responsibilities of the position will be as listed below.
a.  Conceptualizing and developing training modules/packages:
Prepare and conduct capacity assessments of stakeholders focusing on CWIS approach implementation at the local level, municipality, and city.
Prepare capacity assessment reports with identified gaps and content recommendations for a training module/package development.
Supervise and support to develop training outlines, detail content, lesson plan, and finalize training modules/packages.
Supervise and support to contextualize training modules/packages considering local needs and recommendations received from stakeholders.
b.  Executing training events
Coordination with related stakeholders for organizing training events including participant and venue.
Lead the logistic arrangement for the events with the support of related departments.
Lead pre-training preparation, during training and post-training support activities for the smooth operation of events.
Form trainer's teams considering the required subject matter expertise to deliver the event effectively.
Prepare event completion reports with feedback, suggestion, and recommendations for improvement.
Extract relevant feedback received from the participant during the training and provide curriculum officer to improve content and delivery techniques in the module/package.
Duration:
The duration of the position will for one year with possible extension up to maximum of 3 years
How to apply: 
Interested candidates can apply their application with an updated Curriculum Vitae (CV) copy of  Citizenship Card and recent passport-sized photo send the application at vacancy@enpho.org.
Only short-listed candidates will be contacted for an interview. 
The deadline for submission of the application is February 10, 2022, by 5:00 pm. 
---
Latest Posts
Thanks for visiting us.
Disclaimer: The resources, documents, guidelines, and information on this blog have been collected from various sources and are intended for informational purposes only. Information published on or through this website and affiliated social media channels does not represent the intention, plan, or strategies of an organization that the initiator is associated with in a professional or personal capacity, unless explicitly indicated.
If you have any complaints, information, or suggestions about the content published on Public Health Update, please feel free to contact us at blog.publichealthupdate@gmail.com.
#StayUpdated
---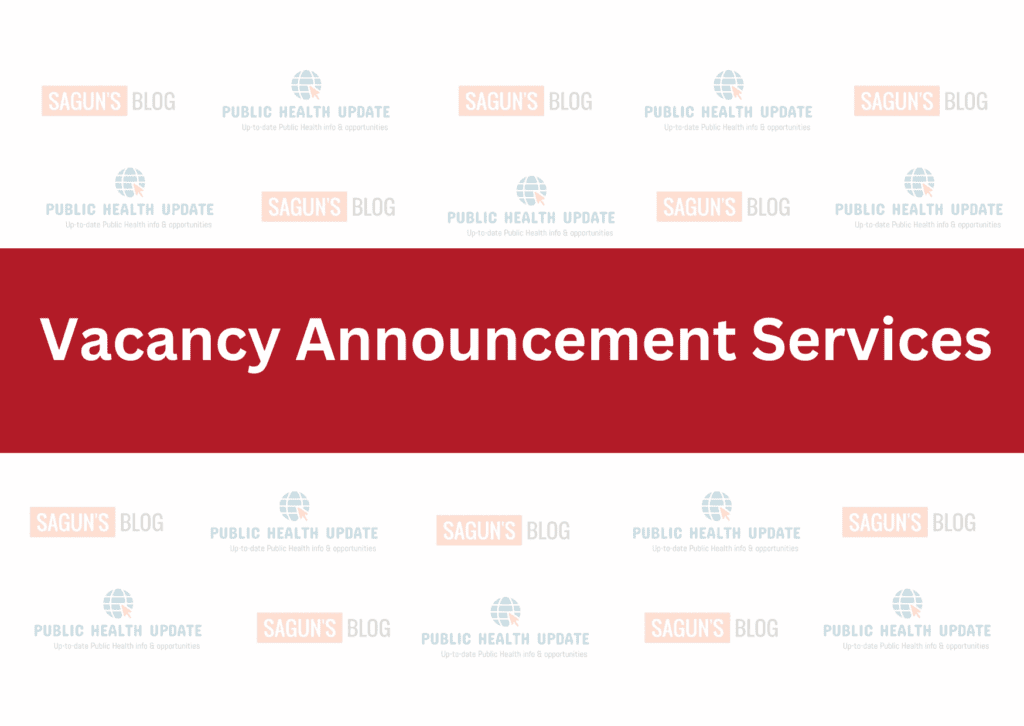 ---