FHI 360 is a nonprofit human development organization dedicated to improving lives in lasting ways by advancing integrated, locally driven solutions. Our staff includes experts in Health, Education, Nutrition, Environment, Economic Development, Civil Society, Gender, Youth, Research and Technology– creating a unique mix of capabilities to address today's interrelated development challenges. FHI 360 serves more than 60 countries, all 50 U.S. states and all U.S. territories.
Position: COVID-19 Response Officer
Job Specification
Specification
FHI 360, an international NGO, requests applications from the qualified individuals for working as short-term and long-term consultants for COVID-19 Emergency Response under Meeting Targets and Maintaining Epidemic Control (EpiC) Nepal with support from the United States Agency for International Development (USAID) in coordination with Ministry of Health Population (MoHP). The period for this assignment is from February to August 2022 with possibility of extension. These positions are subject to approval of COVID-19 Emergency Response Plan and availability of funding. 
In addition to the specific qualifications and requirements outlined below in each position, prospective candidates in all positions should have ability to perform multiple tasks, and to work under pressure with additional time and efforts in emergency/crisis situation independently and proactively.
Coordinate with health office and local government authorities to identify the gaps and needs for COVID-19 response including telehealth, home-based care, vaccination, case investigation and contact tracing (CICT)
Support in vaccination camps, disseminate COVID-19 vaccine related messages for demand generation and addressing vaccine-related mis-and dis-information and vaccine hesitancy through online and offline platforms.
Coordinate, support, supervise and monitor training and orientation on vaccine, home-based care and CICT.
Coordinate and provide operational and management support for COVID-19 vaccination sites as well as surveillance, recording and reporting of COVID-19 testing and vaccination
Coordinate and support for mobilization of volunteers for COVID-19 vaccination sites management and operations.
Support to strengthen CICT, point of entry (PoE) sites, surveillance, monitoring, recording and reporting.
Job Description
Bachelor's in Public Health (BPH)
Experience on COVID-19 related response program 
---
Applying Procedur
Interested individuals are requested to send a cover letter, updated CV with proposed daily rates and list of two references by February 18, 2022 to Nepal.recruitment@fhi360.org
---
Latest Posts
Thanks for visiting us.
Disclaimer: The resources, documents, guidelines, and information on this blog have been collected from various sources and are intended for informational purposes only. Information published on or through this website and affiliated social media channels does not represent the intention, plan, or strategies of an organization that the initiator is associated with in a professional or personal capacity, unless explicitly indicated.
If you have any complaints, information, or suggestions about the content published on Public Health Update, please feel free to contact us at blog.publichealthupdate@gmail.com.
#StayUpdated
---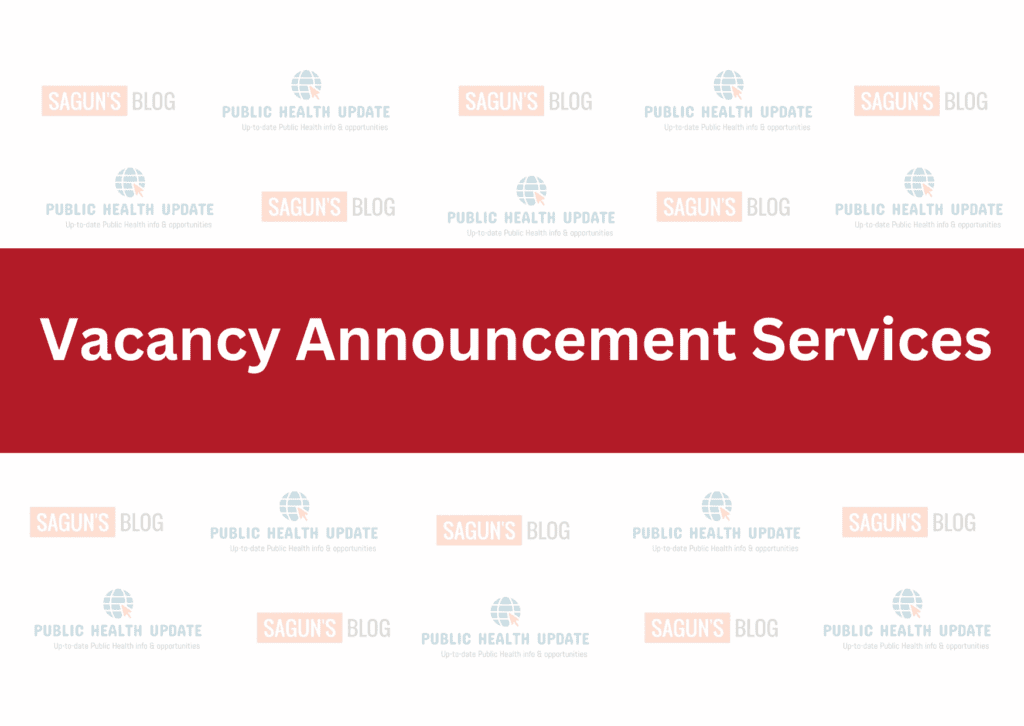 ---