World Alzheimer's Day
World Alzheimer's Day is celebrated on September 21 each year. On this day, the world concentrates its efforts on creating awareness of Alzheimer's disease.
The World Alzheimer's Day is an international awareness campaign to raise awareness and highlight issues related to people affected by dementia. World Alzheimer's Day takes place on 21 September. World Alzheimer's Day is an opportunity for people and organisations advocate on dementia and its impact.
Theme 2022: Know Dementia, know Alzheimer's.
Dementia – a condition that groups symptoms of impaired memory, thinking, behaviour and emotional control problems resulting in a loss of autonomy.
Dementia is a collective name for progressive degenerative brain syndromes which affect memory, thinking, behaviour and emotion. Alzheimer's disease and vascular dementia are the most common types of dementia, responsible for up to 90% of cases of dementia.
Symptoms may include:
• loss of memory
• difficulty in finding the right words or understanding what people are saying
• difficulty in performing previously routine tasks
• personality and mood changes
Monthly
Weekly
Daily
List
Grid
Tile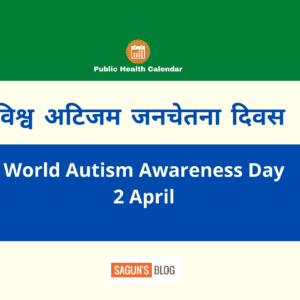 World Autism Awareness Day The United Nations General Assembly unanimously declared 2 April as
...
No event found!