Terms and Conditions ("Terms")
Last updated: July 22, 2023
Please read these Terms and Conditions ("Terms", "Terms and Conditions") carefully before using the https://publichealthupdate.com website.
Your access to and use of the Service is conditioned on your acceptance of and compliance with these Terms. These Terms apply to all visitors, users and others who access or use the Service.
By accessing or using the Service you agree to be bound by these Terms. If you disagree with any part of the terms then you may not access the Service.
Links To Other Websites
Our Service may contain links to third-party web sites or services that are not owned or controlled by Public Health Update. Public Health Update has no control over, and assumes no responsibility for, the content, privacy policies, or practices of any third party web sites or services. You further acknowledge and agree that Public Health Update shall not be responsible or liable, directly or indirectly, for any damage or loss caused or alleged to be caused by or in connection with use of or reliance on any such content, goods or services available on or through any such web sites or services.
We strongly advise you to read the terms and conditions and privacy policies of any third-party web sites or services that you visit.
Termination
We may terminate or suspend access to our Service immediately, without prior notice or liability, for any reason whatsoever, including without limitation if you breach the Terms.
All provisions of the Terms which by their nature should survive termination shall survive termination, including, without limitation, ownership provisions, warranty disclaimers, indemnity and limitations of liability.
Changes
We reserve the right, at our sole discretion, to modify or replace these Terms at any time. If a revision is material we will try to provide at least 30 days notice prior to any new terms taking effect. What constitutes a material change will be determined at our sole discretion.
By continuing to access or use our Service after those revisions become effective, you agree to be bound by the revised terms. If you do not agree to the new terms, please stop using the Service.
Contact Us
If you have any questions about these Terms, please contact us.
blog.publichealthupdate@gmail.com
Cookies Policy
Last updated: July 22, 2022
Public Health Update uses cookies on the https://publichealthupdate.com website. By using the Service, you consent to the use of cookies.
Our Cookies Policy explains what cookies are, how we use cookies, how third-parties we may partner with may use cookies on the Service, your choices regarding cookies and further information about cookies.
What are cookies
Cookies are small pieces of text sent by your web browser by a website you visit. A cookie file is stored in your web browser and allows the Service or a third-party to recognize you and make your next visit easier and the Service more useful to you.
Cookies can be "persistent" or "session" cookies. Persistent cookies remain on your personal computer or mobile device when you go offline, while session cookies are deleted as soon as you close your web browser.
How Public Health Update uses cookies
When you use and access the Service, we may place a number of cookies files in your web browser.
We use cookies for the following purposes:
To enable certain functions of the Service
We use both session and persistent cookies on the Service and we use different types of cookies to run the Service:
Essential cookies. We may use essential cookies to authenticate users and prevent fraudulent use of user accounts.
What are your choices regarding cookies
If you'd like to delete cookies or instruct your web browser to delete or refuse cookies, please visit the help pages of your web browser.
Please note, however, that if you delete cookies or refuse to accept them, you might not be able to use all of the features we offer, you may not be able to store your preferences, and some of our pages might not display properly.
For the Chrome web browser, please visit this page from Google: https://support.google.com/accounts/answer/32050
For the Internet Explorer web browser, please visit this page from Microsoft: http://support.microsoft.com/kb/278835
For the Firefox web browser, please visit this page from Mozilla: https://support.mozilla.org/en-US/kb/delete-cookies-remove-info-websites-stored
For the Safari web browser, please visit this page from Apple: https://support.apple.com/kb/PH21411?locale=en_US
---
---
Latest Posts
Thanks for visiting us.
Disclaimer: The resources, documents, guidelines, and information on this blog have been collected from various sources and are intended for informational purposes only. Information published on or through this website and affiliated social media channels does not represent the intention, plan, or strategies of an organization that the initiator is associated with in a professional or personal capacity, unless explicitly indicated.
If you have any complaints, information, or suggestions about the content published on Public Health Update, please feel free to contact us at blog.publichealthupdate@gmail.com.
#StayUpdated
---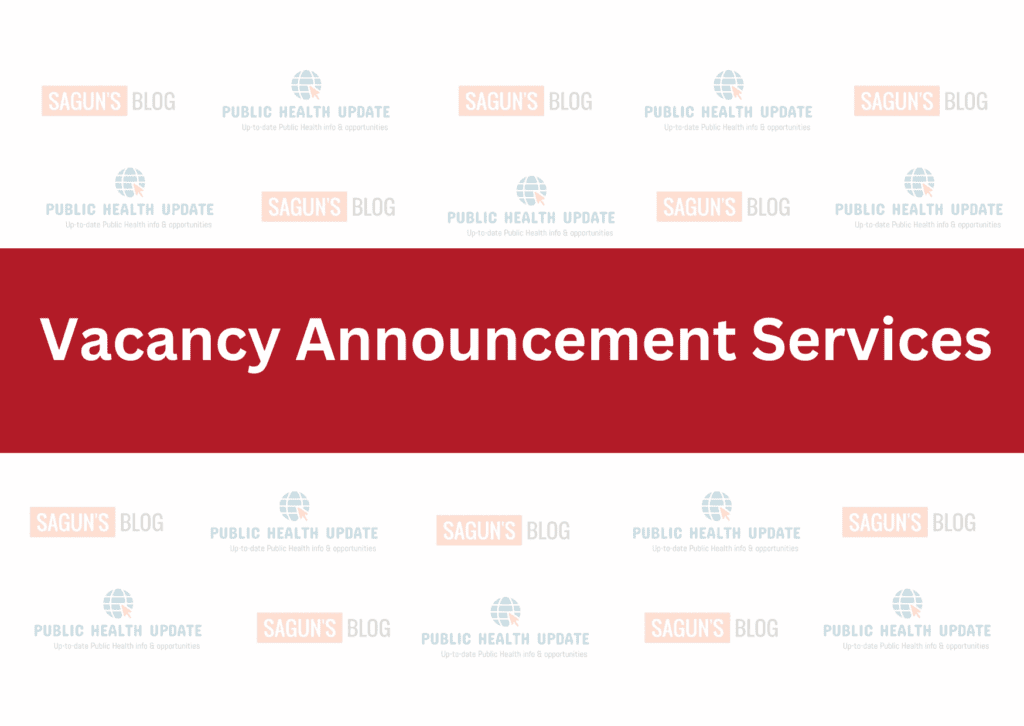 ---