Public Financial Management (PFM) concerns the revenue mobilisation and public expenditure systems of the country. PFM has to ensure that resource mobilisation and utilisation, budgeting and programming, budget release and expenditure management, maintenance of accounts and preparation of financial statements for reporting are performed in a transparent, accountable and responsible manner, complying with the legal provisions of the country.
The main objectives of PFM are to maintain good financial governance and make public service delivery efficient and effective through fulfilling legal provisions in revenue mobilisation, budget formulation and approval, budget release, budget implementation and reporting. Auditing is regarded as a tool for assessing financial good governance. An independent audit, carried out fairly, focusing on regularity, economy, efficiency, effectiveness and propriety, both evaluates and promotes accountability and transparency in financial administration: audits support financial good governance.
The three main dimensions of PFM are revenue or resource mobilisation, public debt, public expenditure and public accountability.
Public Expenditure and Financial Accountability Assessment (PEFA) is a tool for measuring the performance of PFM and improving accountability. PEFA also functions as a framework tool to improve financial accountability and align External Development Partners (EDPs) with the country system.
The Government of Nepal (GoN) has enforced the Financial Procedures and Fiscal Accountability Act, 2019 (2076) (FPFAA) to regulate and manage the financial procedures of the federal government.
Source of information: Public Financial Management (PFM) Strategic Framework
For more information: Download PFM Strategic Framework
---
---
Related readings
Ministry of Health & Population
Divisions:
Unit
Councils
Central Hospitals
Departments
Vector Borne Disease Research and Training Center (VBDRTC)
Department of Health Services (DoHS)
Centres
Divisions
Sections
Administration Section
Finance Administration Section
Department of Drug Administration (DDA)
Provincial Government
Ministry of Social Development (MoSD)
Hospital Development and Medical Service Division
Policy, Law, Standard, Planning and Public Health Division
Offices 
PHEOC
Provincial Health Logistic Management Center
Health Training Center
Provincial Reference Laboratory
Local Government
Local Health System
Metropolitan Health System (Division/ Section)
Sub-Metropolitan Health Section
Rural Municipality Health Section
Municipality Health Section
Primary Hospitals
Primary Health Care Center
Health Post
Urban Health Center
Community Health Unit
Expanded Program on Immunization Clinics
Primary Health Care Outreach Clinics
---
Related readings: Health Insurance Board (HIB)
---
Latest Posts
Thanks for visiting us.
Disclaimer: The resources, documents, guidelines, and information on this blog have been collected from various sources and are intended for informational purposes only. Information published on or through this website and affiliated social media channels does not represent the intention, plan, or strategies of an organization that the initiator is associated with in a professional or personal capacity, unless explicitly indicated.
If you have any complaints, information, or suggestions about the content published on Public Health Update, please feel free to contact us at blog.publichealthupdate@gmail.com.
#StayUpdated
---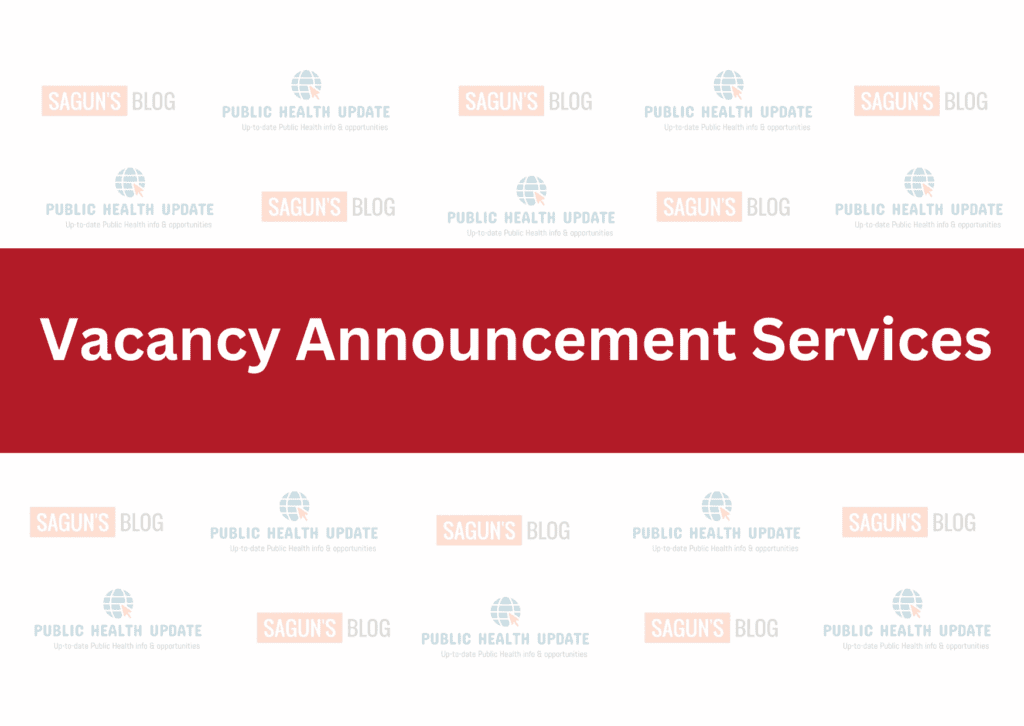 ---