Overview
One Health Day is observed each year on November 3. One Health Day provides an opportunity for experts and the community to join together in One Health education and awareness. Communication, coordination, and collaboration among partners working in animal, human, and environmental health as well as other relevant areas are an essential part of the One Health approach.
One Health
One Health is a collaborative, multisectoral, and trans-disciplinary approach — working at the local, regional, national, and global levels — with the goal of achieving optimal health outcomes recognizing the interconnection between people, animals, plants, and their shared environment.
One Health is collaborative, multi sectoral and trans-disciplinary approach for human health, animal health, and environmental health.
One Health Day 2021
The sixth annual One Health Day on November 3, 2021 brings attention to the need for a One Health approach to address shared health threats at the human-animal-environment interface.
Facts
One Health is an approach that recognizes that the health of people is closely connected to the health of animals and our shared environment. 
The movement of people, animals, and animal products has increased from international travel and trade. As a result, diseases can spread quickly across borders and around the globe.
One Health issues include zoonotic diseases AMR, food safety and food security, vector-borne diseases, environmental contamination, and other health threats shared by people, animals, and the environment. Even the fields of chronic disease, mental health, injury, occupational health, and noncommunicable diseases can benefit from a One Health approach involving collaboration across disciplines and sectors.
Successful public health interventions require the cooperation of human, animal, and environmental health partners.
Professionals in human health (doctors, nurses, public health practitioners, epidemiologists), animal health (veterinarians, paraprofessionals, agricultural workers), environment (ecologists, wildlife experts), and other areas of expertise need to communicate, collaborate on, and coordinate activities.
Other relevant players in a One Health approach could include law enforcement, policymakers, agriculture, communities, and even pet owners.
No one person, organization, or sector can address issues at the animal-human-environment interface alone.
SOURCE OF INFORMATION: CDC (ONE HEALTH)
---
---
Latest Posts
Thanks for visiting us.
Disclaimer: The resources, documents, guidelines, and information on this blog have been collected from various sources and are intended for informational purposes only. Information published on or through this website and affiliated social media channels does not represent the intention, plan, or strategies of an organization that the initiator is associated with in a professional or personal capacity, unless explicitly indicated.
If you have any complaints, information, or suggestions about the content published on Public Health Update, please feel free to contact us at blog.publichealthupdate@gmail.com.
#StayUpdated
---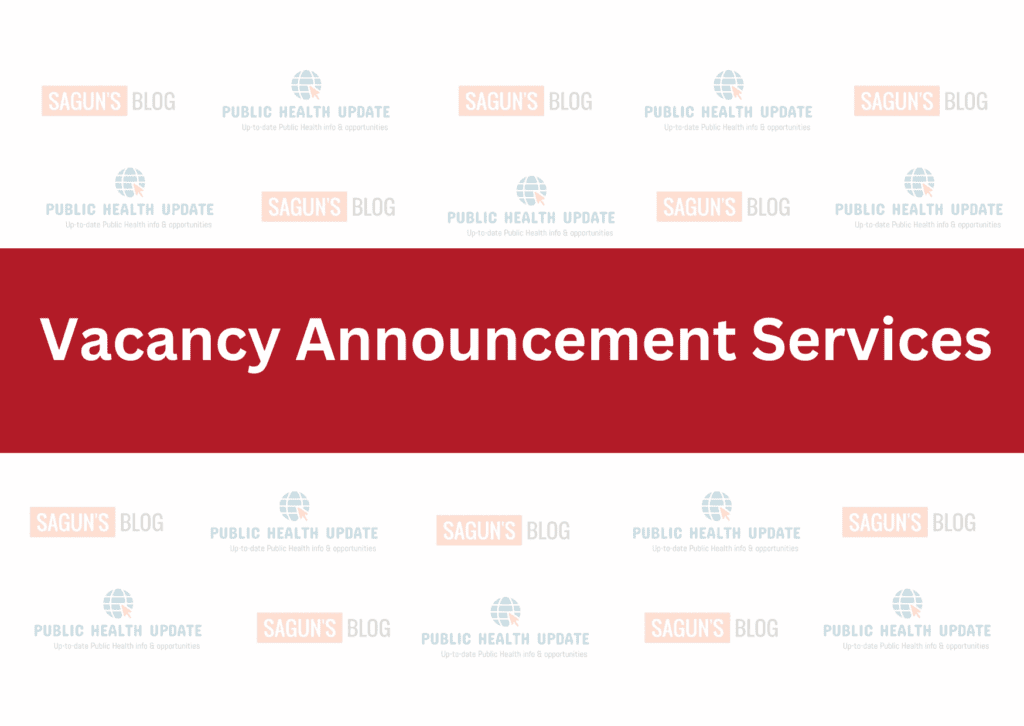 ---