September 15th: In a report released today, stark figures are found highlighting the impact of COVID-19 on people affected by TB. As the world grapples with its response to the pandemic, tuberculosis (TB) is having a resurgence.
2020, due to COVID-19 and lockdowns 3 million people might die of tuberculosis. In the next year, we could see about 2 million TB deaths: an additional 525,000 TB deaths on top of the annual 1.5 million – eliminating over 10 years of progress (as the Global Fund outlined on 14 September). TB interventions and service providers are being reassigned, depleted and diverted while TB programs, healthcare workers and TB affected communities must innovate and overcome this new challenge.
A survey collecting voices from the ground affected by TB was launched on May 26, 2020. Separate questions and findings were collected for people with TB, frontline healthcare workers, program and policy officers, TB researchers, and TB advocates.
Recommended: National TB Prevalence Survey, 2018-19 Key findings
Findings present lived experiences, lessons learned, advocacy recommendations, and opportunities for mitigating the damage done by COVID 19 to get countries back on track to achieving elimination targets, as well as building back better to end TB.
Key findings
COVID-19 has had an enormous impact on the number of people seeking and receiving healthcare for TB.
75% OF ADVOCATES FROM GLOBAL FUND ELIGIBLE COUNTRIES reported a decrease in TB testing during the pandemic.
73% reported a decrease in TB testing during the pandemic.
Build back better: There is an urgent need for a recovery plan to get TB responses back on track to reach United Nations High- Level Meeting (UN HLM) TB targets and commitments to end TB by 2030. COVID-19 has demonstrated the important role that affected communities play in responding to health crises, reporting barriers to access, supporting peers and filling gaps in services. The pandemic is an opportunity for national TB responses to be more people-centred and to involve communities.
COVID-19 is driving people with TB into poverty, and social isolation is increasing inequities and human rights related barriers to TB services.
Qualitative and quantitative findings indicate that people with TB urgently need nutritional and socioeconomic support.
Provide social protection: COVID-19 has emphasized the critical importance of social protection systems. There is an urgent need to promote equity and access to financial support, transportation, healthcare and food for all people with TB, free from discrimination and to involve communities.
Health systems around the world are weak and ill equipped to respond to simultaneous COVID-19 and TB epidemics.
There is not enough personal protective equipment (PPE) for people working in TB, resulting in unsafe and challenging working conditions.

Healthcare workers reported lacking PPE to safely care for people with TB and COVID-19.

Policy and program officers reported an increase in stockouts and delays of TB medicines.
Strengthen healthcare: Frontline health care workers and health volunteers have been the first line of defence against COVID-19 around the world. Yet, COVID-19 has weakened health systems everywhere, forcing healthcare workers to contend with unsafe working conditions. Healthcare systems need to address TB and COVID-19 in an integrated way. Fever and cough are symptoms of both TB and COVID-19, and simultaneous screening and diagnostic services are needed in both public and private health sectors.
People working in the TB field are seeing significant interruptions and diversions of their work and research to COVID-19.
GLOBALLY 50%+ OF HEALTHCARE WORKERS reported reductions in TB services where they worked, particularly in private settings.
Advocates from Global Fund implementing countries expressed frustration with political attention being diverted to COVID-19 and its dominance of the information and media space.
Build Capacity: Essential TB health services and research should never grind to a halt. The 'covidization' of research and the overall health sector (communication, politics, implementation and research) has diverted attention away from TB activities. Interruptions need to be addressed, under- scored by real time data received from those on the ground.
TB funding has decreased significantly since the beginning of the pandemic.
53% ADVOCATES said funding for TB was diverted to the COVID-19 response FROM GLOBAL FUND IMPLEMENTING COUNTRIES.
Invest: COVID-19 has diverted funding away from TB. To meet the UN HLM TB targets and commitments, TB financing must reach US$13 billion a year by 2022. The US$3.3 billion funding gap posted in 2019 is being amplified by the additional funding required to address pandemic related disruptions.
Many health facilities and programs have adapted the ways they deliver services and resources in response to COVID-19, which presents an opportunity for the future of TB care and prevention.
Innovate and adapt: COVID-19 has made health a priority on the political agenda, and it must remain a priority beyond the pandemic. There are opportunities to draw on this momentum to strengthen the overall TB response by adapting strategies and taking advantage of innovative digital health platforms. A new paradigm is required to effectively meet current challenges and to champion the human rights, empowerment and engagement of people affected by TB.
---
---
National TB Prevalence Survey, 2018-19 Key findings
World Tuberculosis Day 2020! It's time to End TB!
Rapid Communication: Key changes to the treatment of drug-resistant tuberculosis
WHO announces updates on new molecular assays for the diagnosis of tuberculosis and drug resistance
WHO calls for urgent, aggressive actions to combat COVID-19, as cases soar in South-East Asia Region
Align national TB strategies with commitment to end TB by 2030: WHO
---
Latest Posts
Thanks for visiting us.
Disclaimer: The resources, documents, guidelines, and information on this blog have been collected from various sources and are intended for informational purposes only. Information published on or through this website and affiliated social media channels does not represent the intention, plan, or strategies of an organization that the initiator is associated with in a professional or personal capacity, unless explicitly indicated.
If you have any complaints, information, or suggestions about the content published on Public Health Update, please feel free to contact us at blog.publichealthupdate@gmail.com.
#StayUpdated
---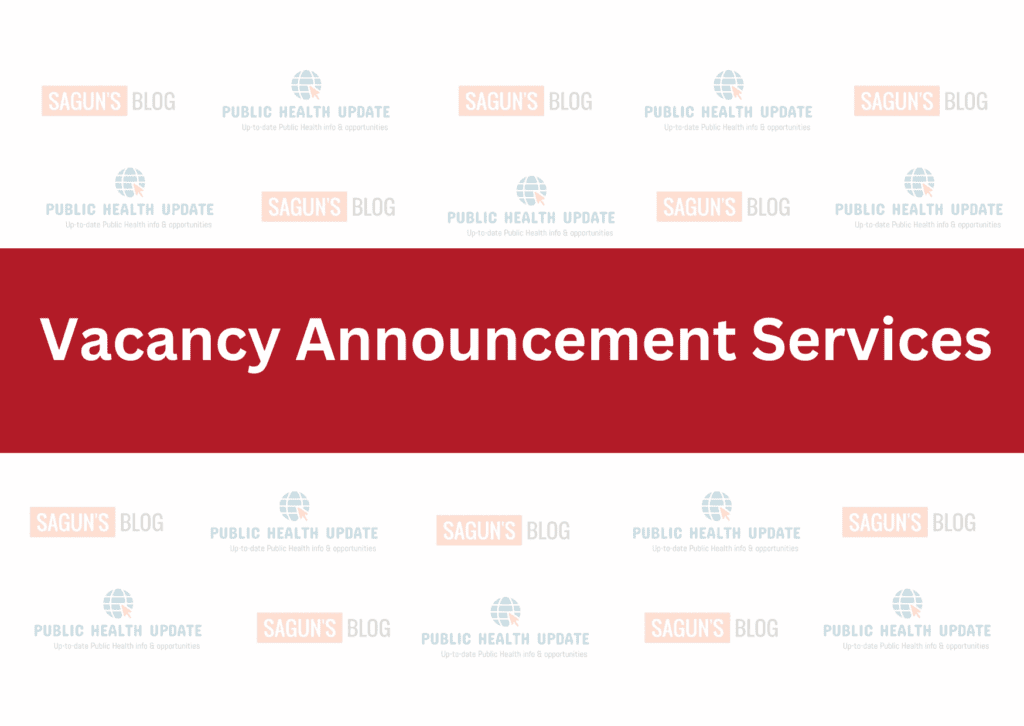 ---