For the fiscal year 2078/2079, the Nepal Health Research Council is now accepting applications for a variety of virtual training workshops related to health research. Please fill out this application form if you are interested in attending any of these training workshops.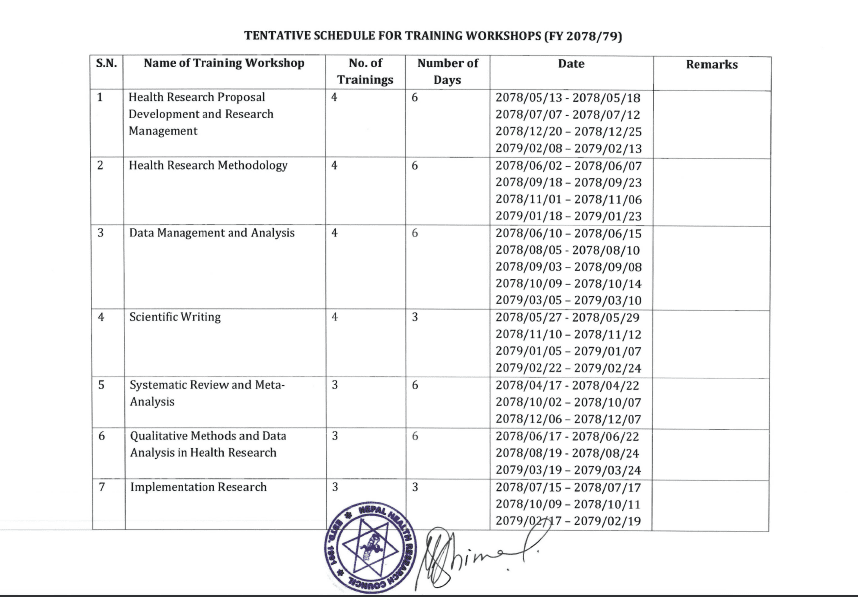 Eligibility criteria
– Candidates holding at least Bachelor's Degree in health sciences will be considered for training workshops
– Undergraduate candidates from the health sciences background are eligible to apply for Health Research Methodology training only.
Please fill out this form by 32 Shrawan, 2078 (16 August 2021). NHRC will conduct virtual training workshops in different batches and applicants fulfilling the minimum criteria will be informed regarding their selection and training details via email.
Link for the application form: https://forms.gle/EytfpAcqX2pquTx58
If you have any queries mail us at training.nhrc@gmail.com.
---
Related readings
Related reading
Related declaration