WHAT IS COVAX?
COVAX is the vaccines pillar of the Access to COVID-19 Tools (ACT) Accelerator
COVAX is one of three pillars of the Access to COVID-19 Tools (ACT) Accelerator, which was launched in April by the World Health Organization (WHO), the European Commission and France in response to this pandemic. Bringing together governments, global health organisations, manufacturers, scientists, private sector, civil society and philanthropy, with the aim of providing innovative and equitable access to COVID-19 diagnostics, treatments and vaccines.
The COVAX pillar is focussed on the latter. It is the only truly global solution to this pandemic because it is the only effort to ensure that people in all corners of the world will get access to COVID-19 vaccines once they are available, regardless of their wealth.
Principles for sharing COVID-19 Vaccine doses with COVAX
Coordinated by Gavi, the Vaccine Alliance, the Coalition for Epidemic Preparedness Innovations (CEPI) and the WHO, COVAX will achieve this by acting as a platform that will support the research, development and manufacturing of a wide range of COVID-19 vaccine candidates, and negotiate their pricing. All participating countries, regardless of income levels, will have equal access to these vaccines once they are developed. The initial aim is to have 2 billion doses available by the end of 2021, which should be enough to protect high risk and vulnerable people, as well as frontline healthcare workers.
For lower-income funded nations, who would otherwise be unable to afford these vaccines, as well as a number of higher-income self-financing countries that have no bilateral deals with manufacturers, COVAX is quite literally a lifeline and the only viable way in which their citizens will get access to COVID-19 vaccines. For the wealthiest self-financing countries, some of which may also be negotiating bilateral deals with vaccine manufacturers, it serves as an invaluable insurance policy to protect their citizens, both directly and indirectly.
On the one hand it will provide direct protection by increasing their chances of securing vaccine doses. Yet, at the same time by procuring COVID-19 vaccines through COVAX, these nations will also indirectly protect their citizens by reducing the chances of resurgence by ensuring that the rest of the world gets access to doses too.
WHY WE NEED COVAX
COVAX is necessary because without it there is a very real risk that the majority of people in the world will go unprotected against SARS-CoV-2, and this would allow the virus and its impact to continue unabated. COVAX has been created to maximise our chances of successfully developing COVID-19 vaccines and manufacture them in the quantities needed to end this crisis, and in doing so ensure that ability to pay does not become a barrier to accessing them.
To do this, first we need COVID-19 vaccines that are both safe and effective, which is by no means a certainty. There are currently more than 170 candidate vaccines in development, but the vast majority of these efforts are likely to fail. Based on previous vaccine development, those at the preclinical trial stage have roughly a 7% chance of succeeding, while the ones that make it to clinical trials have about a 20% chance. To increase the chances of success, COVAX has created the world's largest and most diverse portfolio of these vaccines, with nine candidate vaccines already in development and a further nine under evaluation.
By joining COVAX, both self-financing countries and funded countries will gain access to this portfolio of vaccines, as and when they prove to be both safe and effective. Self-financing countries will be guaranteed sufficient doses to protect a certain proportion of their population, depending upon how much they buy into it. Subject to funding availability, funded countries will receive enough doses to vaccinate up to 20 per cent of their population in the longer term. Since demand is initially likely to exceed supply once vaccines do become available, allocation will be spread across countries based on the number of doses that are available and increase as that availability increases.
To make all this a reality, Gavi has created the COVAX Facility through which self-financing economies and funded economies can participate. Within this also sits an entirely separate funding mechanism, the Gavi COVAX Advance Market Commitment (AMC), which will support access to COVID-19 vaccines for lower-income economies. Combined, these make possible the participation of all countries, regardless of ability to pay.
What COVAX offers
Doses for at least 20% of countries' populations
Diverse and actively managed portfolio of vaccines
Vaccines delivered as soon as they are available
End the acute phase of the pandemic
Rebuild economies
Why we need COVAX
Developing a vaccine against COVID-19 is the most pressing challenge of our time – and nobody wins the race until everyone wins.
The global pandemic has already caused the loss of hundreds of thousands of lives and disrupted the lives of billions more. As well as reducing the tragic loss of life and helping to get the pandemic under control, introduction of a vaccine will prevent the loss of US$ 375 billion to the global economy every month. Global equitable access to a vaccine, particularly protecting health care workers and those most-at-risk is the only way to mitigate the public health and economic impact of the pandemic.
WHAT IS THE COVAX FACILITY?
The Facility continually monitors the COVID-19 vaccine landscape to identify the most suitable vaccine candidates, based on scientific merit and scalability.
The principal role of the COVAX Facility is to maximise the chances of people in participating countries getting access to COVID-19 vaccines as quickly, fairly and safely as possible. By joining the Facility, participating countries and economies will not only get access to the world's largest and most diverse portfolio of COVID-19 vaccines, but also an actively managed portfolio. The Facility continually monitors the COVID-19 vaccine landscape to identify the most suitable vaccine candidates, based on scientific merit and scalability, and works with manufacturers to incentivise them to expand their production capacity in advance of vaccines receiving regulatory approval.
Normally, manufacturers are reluctant to risk making the significant investments needed to build or scale-up vaccine manufacturing facilities until they have received approval for a vaccine. But in the context of the current pandemic, which is costing the global economy US$ 375 billion every month, this would inevitably lead to significant delay and initially vaccine shortages once vaccines are licensed.
To avoid this, the Facility is working with manufacturers to provide investments and incentives to ensure that manufacturers are ready to produce the doses we need as soon as a vaccine is approved. The Facility will also use the collective purchasing power that comes from having so many countries participate in order to negotiate highly competitive prices from manufacturers that are then passed on to participants.
Principles for sharing COVID-19 Vaccine doses with COVAX
---
Latest Posts
Thanks for visiting us.
Disclaimer: The resources, documents, guidelines, and information on this blog have been collected from various sources and are intended for informational purposes only. Information published on or through this website and affiliated social media channels does not represent the intention, plan, or strategies of an organization that the initiator is associated with in a professional or personal capacity, unless explicitly indicated.
If you have any complaints, information, or suggestions about the content published on Public Health Update, please feel free to contact us at blog.publichealthupdate@gmail.com.
#StayUpdated
---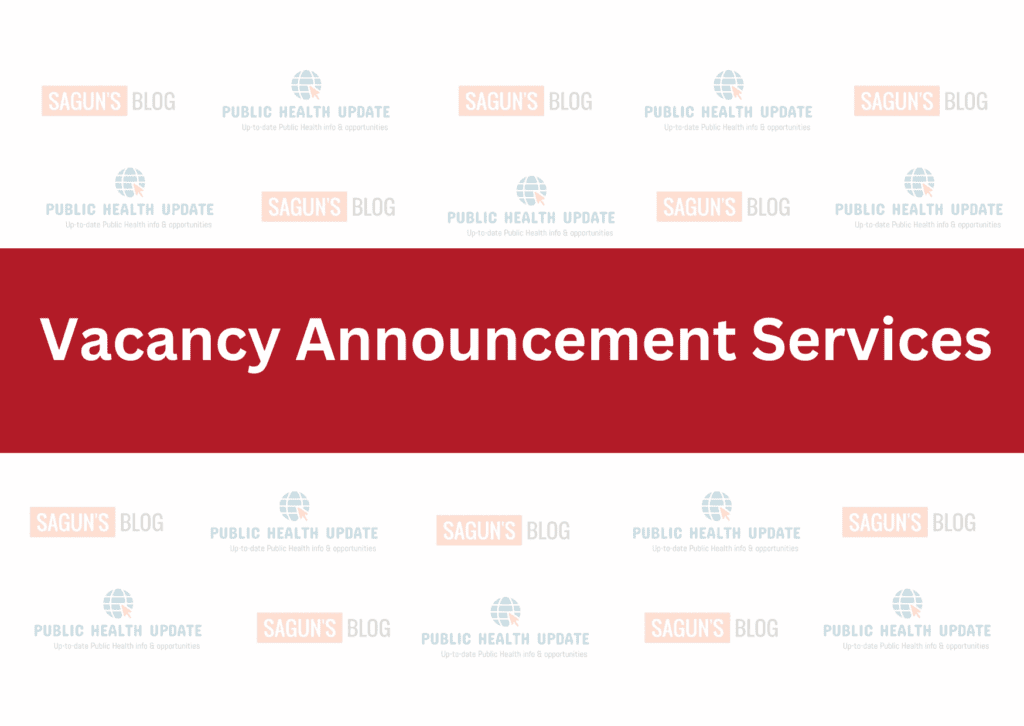 ---