Overview
Dengue is a viral infection transmitted to humans through the bite of infected Aedes mosquitoes. Dengue is widespread throughout the tropics, with local variations in risk influenced by climate parameters as well as social and environmental factors. Dengue is caused by a virus of the Flaviviridae family and there are four distinct, but closely related, serotypes of the virus that cause dengue (DENV-1, DENV-2, DENV-3 and DENV-4).
Dengue has become a rapidly growing concern in Nepal. The country has actively conducted vector surveillance in various districts, revealing the presence of Aedes aegypti and Aedes albopictus mosquitoes, which are known vectors for dengue transmission. Nepal has a historical record of all four dengue serotypes circulating, but in 2022, DENV-1 and DENV-3 were the most prevalent, with no evidence of DENV-4. In that same year, Nepal reported 54,784 dengue cases and 88 deaths, marking the highest number ever recorded in the country. This figure was more than three times the number of cases reported in 2019.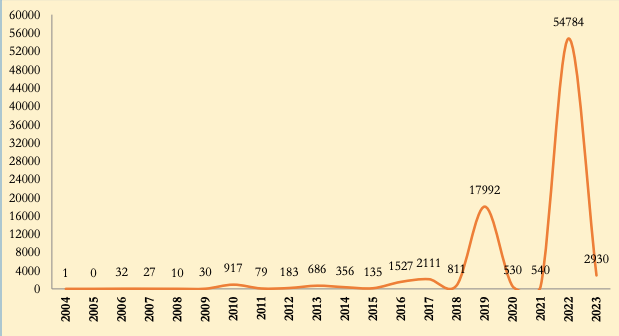 2023 Update
As of 15 July, 2023 a total of 2930 dengue cases have been identified from 68 districts, with Koshi province reporting highest number (1746), followed by Bagmati province (468) and Sudurpaschim Province (279).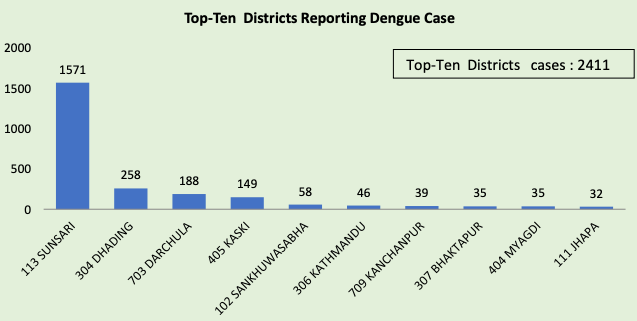 Interventions and Activities conducted for Dengue Prevention and Control
The comprehensive Action Plan on Dengue Prevention and Control has been developed by EDCD, which has been disseminated to all provinces, districts and local levels.
EDCD has been conducting routine surveillance of dengue cases through the Early Warning and Reporting System (EWARS). The line-lists of Dengue cases have been shared with 92 local levels in 66 districts to initiate timely response.
A Clinical Seminar on Dengue with a focus on clinical case management was recently organized by EDCD . The seminar brought together international experts in Dengue, and it saw the participation of over 110 doctors and nurses.
The EDCD is actively conducting a series of sensitization meetings with stakeholders from different workplaces to raise awareness about Dengue Prevention and Control. The EDCD has successfully completed sensitization meetings with the Auto-mechanic Proprietors' Association of Nepal and the Nepal Recollection and Recyclers' Association (Kawadi)
The Ministry of Health and Population (MOHP) has initiated a campaign encouraging all public offices to conduct a cleanliness campaign in their office premises for at least 10 minute on every Friday at 10:30 am.
In collaboration with NHEICC, EDCD has created a flyer for dengue prevention and control, which is regularly distributed through online and social media channels
Dengue test diagnostic kits are being supplied to provinces and districts on a need basis.
A joint program review of vector-borne diseases, including dengue, was undertaken by a team of national and international experts. This review assessed the issues and challenges related to dengue prevention and control, and identified the key priorities for action.
EDCD is maintaining a regular communication and collaboration with relevant levels, partners, and stakeholders to enhance the recording, reporting, and response to dengue.
---
Recommended readings
Latest Posts
Thanks for visiting us.
Disclaimer: The resources, documents, guidelines, and information on this blog have been collected from various sources and are intended for informational purposes only. Information published on or through this website and affiliated social media channels does not represent the intention, plan, or strategies of an organization that the initiator is associated with in a professional or personal capacity, unless explicitly indicated.
If you have any complaints, information, or suggestions about the content published on Public Health Update, please feel free to contact us at blog.publichealthupdate@gmail.com.
#StayUpdated
---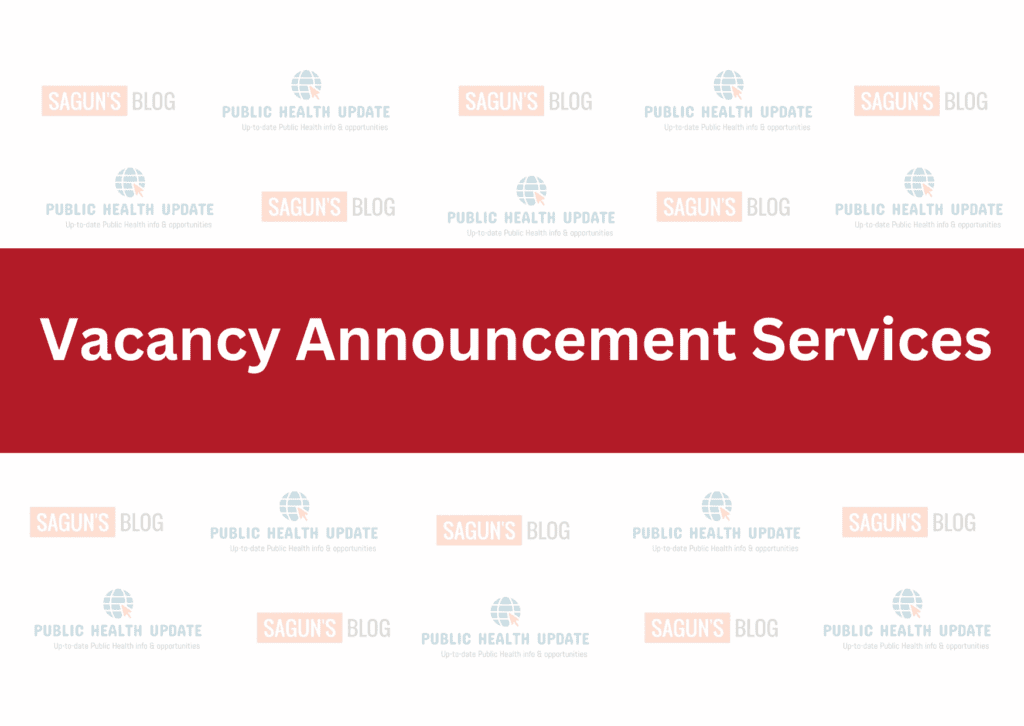 ---