Overview
Missed Opportunities for Vaccination is a strategy to Increase routine immunization coverage by making better use of existing vaccination sites; health facilities and immunization clinics (WHO). MOV is not only a strategy of improving immunization coverage, it is also an opportunity for unvaccinated or partially vaccinated childrens to complete their vaccines to prevent diseases.
Schedule for Missed Opportunities Vaccination in Nepal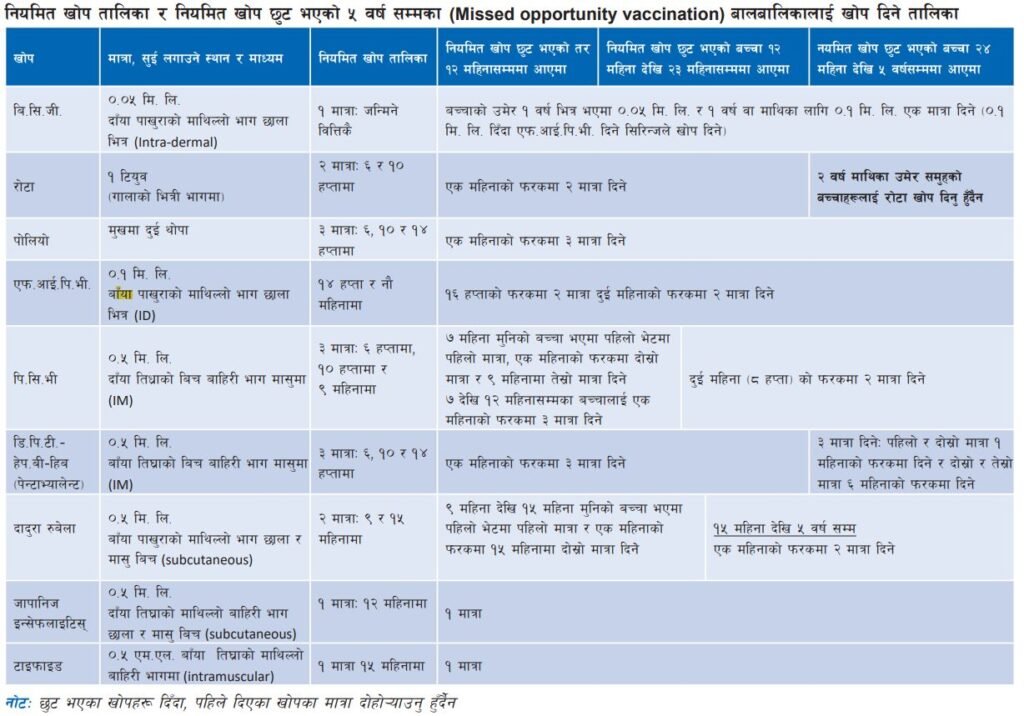 ---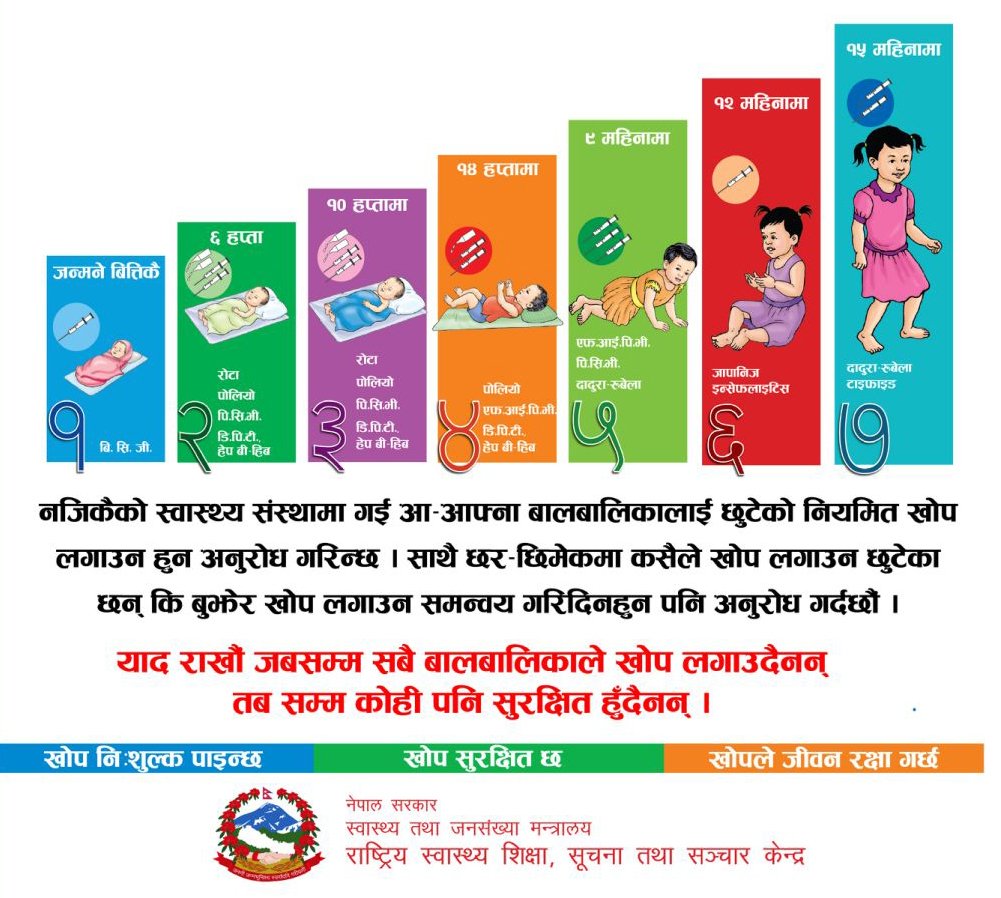 ---
Increasing RI Coverage by Reducing Missed Opportunities for Vaccination
The MOV strategy is about establishing a system so that any child/person eligible for vaccination who comes to a health facility/mobile health service (for whatever reason), receives the needed vaccines during their visit.
Missed opportunities for vaccination can occur during visits to health facilities/mobile health services for immunization ("vaccination contact"), as well as during visits to health facilities/mobile health services for curative services (e.g. treatment of mild fever, cough, diarrhoea, bruises; "treatment contact"), other preventive services (e.g. growth monitoring, nutrition assessments and oral rehydration training sessions, etc.), or while accompanying a family member to a health facility for any type of service.
Recommended readings
---
BCG (Bacillus Calmette Guerin)
Pentavalent Vaccine (Diphtheria, Pertussis, Tetanus, Hepatitis B and Hemophilus influenza B)
OPV (Oral Polio Vaccine)
PCV (Pneumococcal Conjugate Vaccine)
MR (Measles – Rubella)
JE (Japanese Encephalitis)
Typhoid Vaccine