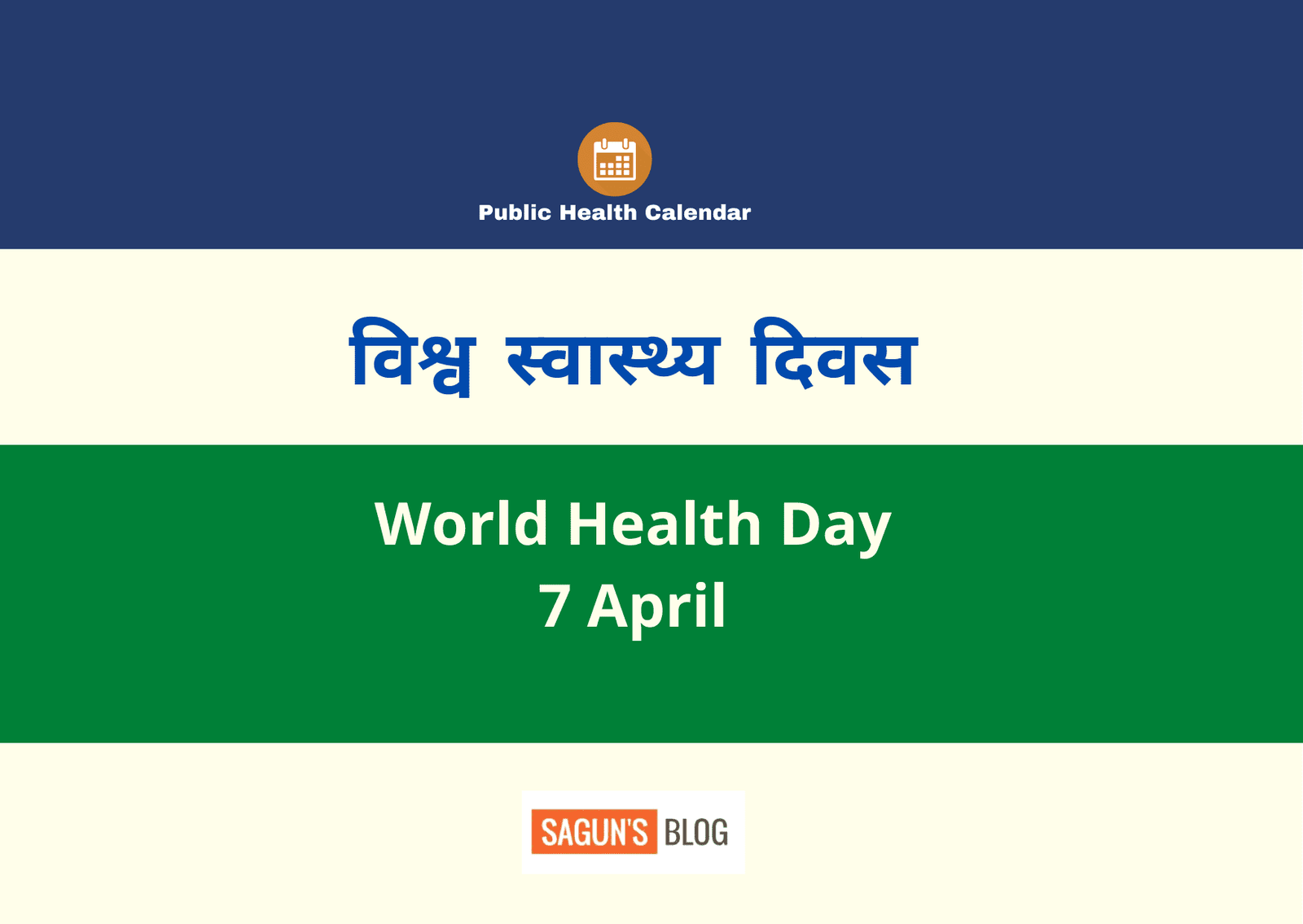 World Health Day
Overview
World Health Day is celebrated annually on 7 April, and each year draws attention to a specific health topic of concern to people all over the world. The date of 7 April marks the anniversary of the founding of World Health Organization in 1948.
The celebration has aimed to create awareness of a specific health theme to highlight a priority area of concern for the World Health Organization.
World Health Day is a global campaign, inviting everyone – from global leaders to the public in all countries – to focus on a single health challenge with global impact. Focusing on new and emerging health issues, World Health Day provides an opportunity to start collective action to protect people's health and well-being.
World Health Day is celebrated every year on 7 April, under the sponsorship of the World Health Organization (WHO). In 1948, the World Health Organization held the First World Health Assembly. The Assembly decided to celebrate 7 April of each year, with effect from 1950, as the World Health Day. The World Health Day is held to mark WHO's founding, and is seen as an opportunity by the organization to draw worldwide attention to a subject of major importance to global health each year.
---
World Health Day Slogans