By Dr Poonam Khetrapal Singh, WHO Regional Director for South-East Asia
The theme of this year's global event highlights the need to harness innovation to reduce the malaria burden and save lives – a theme which fits well with the Region's "Sustain. Accelerate. Innovate" vision.
For several years now, global progress against malaria has stalled, and in some countries reversed – a trend that has been exacerbated by the COVID-19 pandemic. The latest World Malaria Report highlights an estimated 241 million malaria cases and 627 000 malaria deaths worldwide in 2020. About 14 million more cases and 69 000 more deaths were reported in 2020 compared with 2019. Approximately two-thirds of these additional deaths were linked to disruptions in the provision of malaria prevention, diagnosis and treatment services during the pandemic. In view of recent data and trends, two critical milestones of WHO's Global Technical Strategy for Malaria have been missed: reducing malaria case incidence and death rates by at least 40% by 2020 compared to 2015 levels. It should therefore come as no surprise that progress towards the Sustainable Development Goal target of ending malaria globally by 2030 is also off track.
The picture in our Region – which accounts for 38% of the malaria burden outside of the WHO African Region – is somewhat brighter. By the end of 2020, the Region had met each of the Global Technical Strategy milestones for mortality and morbidity. We were the only region to do so. In the same year, Bhutan, DPR Korea, Nepal and Timor-Leste reported zero indigenous malaria deaths, while both Maldives and Sri Lanka maintained their malaria-free status. Despite minor setbacks, eliminating malaria continues to be a real possibility in the five countries of the Region actively pursuing it – namely, Bhutan, DPR Korea, Nepal, Thailand and Timor–Leste.
Over the last 20 years, case incidence in the Region has fallen from 18 cases per 1000 population to 3, while total cases have reduced by 78%, from 22.9 million to 5 million. The Regional mortality rate has been slashed from 2.8 deaths per 100 000 population to 0.5, and total deaths have reduced by 75% from 35 000 to 9000.
As a Region, we have made massive achievements – achievements of which we can be immensely proud. We nevertheless have a long way to go to eliminate malaria in all countries of the Region by or before 2030, in line with the Region's 2017 Ministerial Declaration on Accelerating and Sustaining Malaria Elimination, as well as the 2018 Ministerial Call for Action to eliminate malaria in the Greater Mekong Subregion.   
In high-burden countries, course corrections are needed, for which increased funding will be essential. In low-burden countries, or countries which have eliminated malaria, vigilance will continue to be crucial to prevent a resurgence, especially in border areas – the focus of a key meeting in December 2021 which was supported by the Government of Bhutan.
Together, we must continue to accelerate implementation of the key strategic interventions of the Regional Action Plan 2017–2030, including – First, ensuring universal access to malaria diagnosis and treatment by enhancing and optimizing case management. Second, ensuring universal access to malaria prevention by enhancing and optimizing vector control. Third, transforming malaria surveillance by increasing the sensitivity and specificity of surveillance systems to detect, characterize and monitor all cases and manage foci. And fourth, accelerating efforts to attain and maintain elimination in all countries of the Region.
The way forward is clear. Member States that have eliminated malaria must be better supported to remain malaria-free, with a focus on preventing the importation of new cases. Member States that are within reach of elimination must be supported in achieving and sustaining their goal. High-burden countries with diverse geographical and population contexts must take subnational and locally relevant approaches, ensuring a speedier trajectory that prioritizes the hard-to-reach and underserved, and those at risk of being left behind. Across each of these areas, investment and innovation will continue to be crucial, with a focus on new vector control approaches, as well as better diagnostics and antimalarial medicines. Drug resistance must be addressed sooner rather than later.
WHO remains committed to the SEA Action Plan 2017–2030 towards a Malaria-free South-East Asia Region", which offers a roadmap to build on our achievements and challenges head-on. I thank countries and partners for their ongoing support, and I reiterate my support to you in turn. I urge all stakeholders to not just sustain but accelerate momentum, leveraging the full impact of existing tools while continuing to look ahead, towards in the innovation pipeline. On this World Malaria Day 2022, we must lay the foundation for a healthier, more equitable and more prosperous Region by eliminating malaria once and for all.
WHO SEARO
---
---
Latest Posts
Thanks for visiting us.
Disclaimer: The resources, documents, guidelines, and information on this blog have been collected from various sources and are intended for informational purposes only. Information published on or through this website and affiliated social media channels does not represent the intention, plan, or strategies of an organization that the initiator is associated with in a professional or personal capacity, unless explicitly indicated.
If you have any complaints, information, or suggestions about the content published on Public Health Update, please feel free to contact us at blog.publichealthupdate@gmail.com.
#StayUpdated
---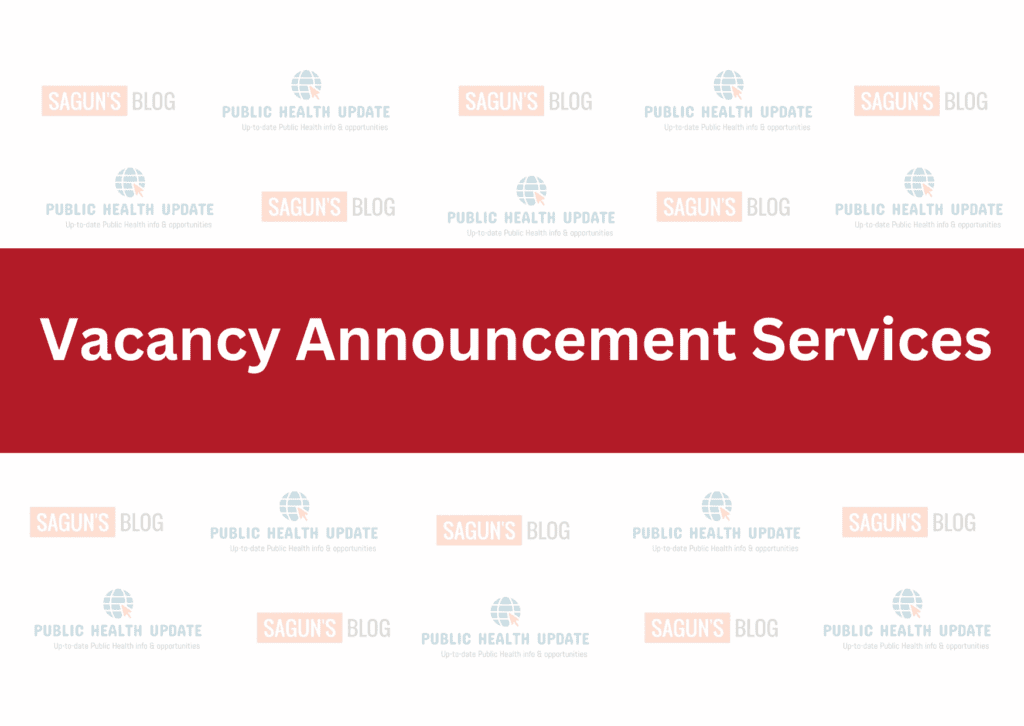 ---