Overview
The World health statistics report is the World Health Organization's (WHO) annual compilation of the most recent available data on health and health-related indicators for its 194 Member States. The 2021 edition features the latest data for 50+ health-related indicators from the Sustainable Development Goals (SDG) and WHO Triple Billion targets. The 2021 report additionally focuses on the human toll and impact of the coronavirus disease 2019 (COVID-19) pandemic, highlighting the importance of tracking inequalities and the urgency to accelerate progress to get back on track and recover equitably with the support of robust data and health information systems. WHO's World Health Statistics report 2021 presents the latest data for more than 50 health-related indicators for the Sustainable Development Goals and WHO's "triple billion" targets.
The pandemic is entering a new phase characterized by a dramatic shift of its epicentre to the developing world, jeopardizing the world's collective goal to end it and risking further setbacks to the entire sustainable development agenda.
Key message
COVID-19 poses major challenges to population health and well-being globally and thwarts the progress in meeting SDGs and the WHO Triple Billion targets.
Prior to the COVID-19 pandemic, improvements in health were made. However, the progress is inadequate for attaining the Triple Billion targets and health-related SDGs, calling for more effective disease and injury prevention and control programmes.
Indicators for health-related SDGs and the WHO Triple Billion targets have seen overall improvements, but progress is not fast enough and risks being set back by COVID-19. Further acceleration is needed for addressing risk factors, scaling up universal health coverage (UHC), and strengthening capacities to detect, assess, report on and respond to public health emergencies.
The Triple Billion targets are critical for helping countries to accelerate the delivery of the SDGs, and require swift and enhanced political commitment and investment for achieving them by 2023. Inequalities continue to impede the achievement of optimal and equitable health gains. Strong health information systems with high-quality, timely and reliable disaggregated data are urgently needed to identify the health gaps and inequalities and to inform targeted, effective and cost effective decision-making.
Facts
Health inequalities: Irrespective of the pandemic, existing inequalities, both within countries and between countries, impede appropriately targeted interventions.
Life expectancy and healthy life expectancy: The global population continues to live longer and live more years in good health. Between 2000 and 2019, global life expectancy (LE) at birth increased from 66.8 years in 2000 to 73.3 years in 2019, and healthy life expectancy (HALE) increased from 58.3 years to 63.7 years. Despite sharing similar increasing trends, LE and HALE among females were consistently higher than males.
Burden of disease: Progress in preventing and treating these diseases (especially those that tend to kill children under 5 years of age) has seen them decline significantly relative to noncommunicable diseases and injuries. Consequently, the global share of NCD deaths among all deaths increased from 60.8% in 2000 to 73.6% in 2019.
Leading causes of death by country income group: HIV/AIDS and tuberculosis have both dropped out of the top 10 global causes of death in 2019. Tuberculosis (TB) remains the world's leading cause of death from a single infectious agent.
Universal health coverage and the health workforce: The UHC service coverage index (SCI) increasing from a global average of 45 (of 100) in 2000 to 66 in 2017. The proportion of the population with out-of-pocket spending exceeding 10% of their household budget rose from 9% to 13% and those exceeding 25% rose from 1.7% to 2.9%, over the period 2000-2015.
According to the data available for 2014–2020, 83% of global births were assisted by skilled birth attendants, including medical doctors, nurses and midwives. 
World health statistics 2021: monitoring health for the SDGs, sustainable development goals. Geneva: World Health Organization; 2021.
---
Recommended readings
---
Latest Posts
Thanks for visiting us.
Disclaimer: The resources, documents, guidelines, and information on this blog have been collected from various sources and are intended for informational purposes only. Information published on or through this website and affiliated social media channels does not represent the intention, plan, or strategies of an organization that the initiator is associated with in a professional or personal capacity, unless explicitly indicated.
If you have any complaints, information, or suggestions about the content published on Public Health Update, please feel free to contact us at blog.publichealthupdate@gmail.com.
#StayUpdated
---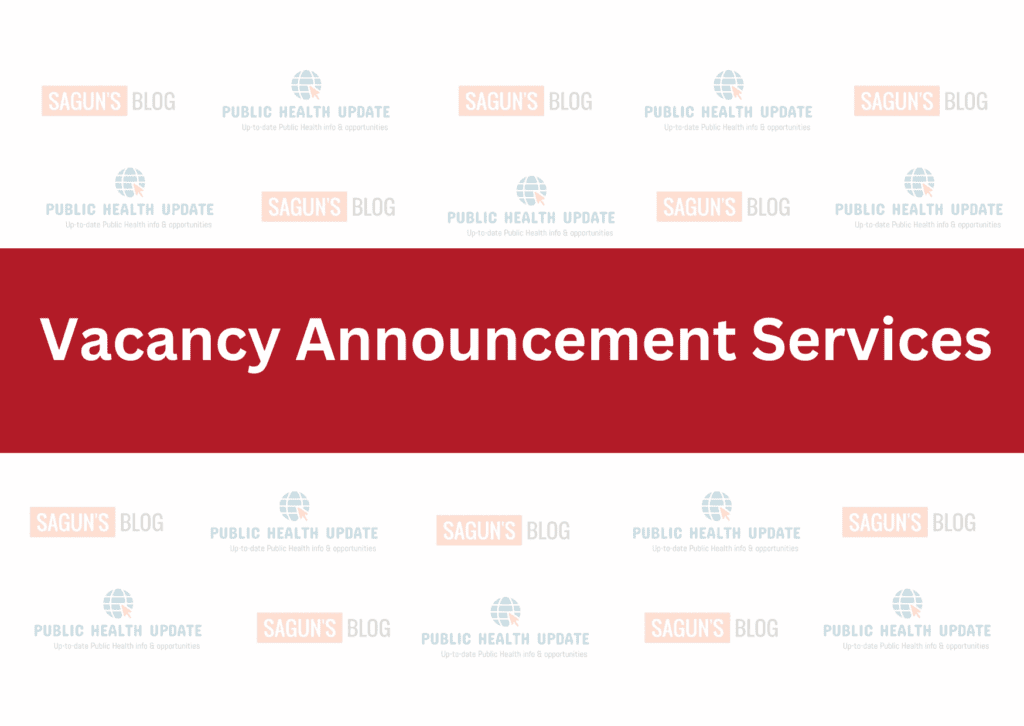 ---