The American Society of Tropical Medicine and Hygiene is accepting abstracts for the Society's 70th Annual Meeting to be held in National Harbor, Maryland (adjacent to Washington, DC), November 17-21, 2021.
The ASTMH Annual Meeting draws tropical medicine and global health professionals representing academia, foundations, government, not for profit organizations, non-governmental organizations, the private sector, military and private practice. The meeting is designed for researchers, professors, government and public health officials, military personnel, travel clinic physicians, practicing physicians in tropical medicine, students and all healthcare providers working in the fields of tropical medicine, hygiene and global health.
The Annual Meeting is a five-day educational conference that includes four pre-meeting courses and draws approximately 4,900 attendees.
KEY POINTS
Abstracts should contribute new knowledge to the field of tropical medicine, hygiene and global health.
Submitters will select a topic category for each abstract in order to facilitate the review process, requesting either an oral or poster presentation.
ASTMH membership is not required to submit an abstract.
Abstracts will be reviewed by the ASTMH Scientific Program Committee.
The submission deadline is April 21, 2021.
Acceptance notifications will be sent in early August 2021. Presentation date and schedule assignment will be sent in mid-September 2021.
There is a $50 U.S. non-refundable processing fee for each abstract submitted, regardless of acceptance status.
ASTMH cannot guarantee scheduling of an abstract presentation on a specific date or time during the meeting.
Abstracts with evidence of plagiarism will not be considered for review.
ABSTRACT CATEGORIES
Arthropods/Entomology (Ticks, Mosquitoes, Other): Biochemistry and Molecular Biology of Mosquitoes; Ectoparasite-Borne Disease — Babesiosis and Lyme Disease; EctoparasiteBorne Disease — Other; Insecticide Resistance and Mosquito Control; Molecular Genetics of Mosquitoes; Vector Biology and Epidemiology of Mosquitoes; Arthropods/Entomology —
Other Clinical Tropical Medicine
Diarrhea and Bacterial Illness: Enteric Infections; Systemic Infections; Trachoma; Other Bacterial Infections
Global Health: Planetary Health including Climate Change; Security/Emerging Infection Preparedness, Surveillance and Response(s); Information/Communication/Technologies
Solutions in Global Health including Modeling; Other
HIV and Tropical Co-Infections
Integrated Control Measures for Neglected Tropical Diseases (NTDs)
One Health: The Interface of Human Health and Animal Diseases
Parasites — Helminths — Cestodes: Taeniasis and Cysticercosis; Echinococcosis/Hydatid Disease; Other
Parasites — Helminths — Filariasis: Clinical; Epidemiology; Immunology; Cellular and Molecular Biology; Genetics/Genomics; Other
Parasites — Helminths — Intestinal Nematodes
Parasites — Helminths — Schistosomiasis and other Trematodes: Immunology, Pathology, Cellular and Molecular Biology; Epidemiology and Control; Diagnostics and Treatment
Parasites — Kinetoplastida (includes Leishmania, Trypanosomes): Cellular and Molecular Biology; Diagnostics and Treatment; Epidemiology; Immunology
Parasites — Malaria: Biology and Pathogenesis; Strategies for Elimination; Epidemiology; Diagnosis; Chemotherapy and Drug Resistance; Drug Development — Preclinical Studies;
Drug Development — Clinical Trials; Prevention; Vector Control; Genetics/Genomics;
Immunology; Modeling; Vaccines; Technological Innovations in Prevention and Control; Other
Parasites — Opportunistic and Anaerobic Protozoa: Amoeba/Giardia; Other Protozoa
Pneumonia, Respiratory Infections and Tuberculosis
Viruses (includes Alphaviruses, Flaviviruses, Other): Alphaviruses (includes Chikungunya);
Flavivirus — Dengue; Flavivirus — West Nile; Other Flavivirus; Other Viruses
Water, Sanitation, Hygiene and Environmental Health (WaSH-E)
Call for Abstracts! American Society of Tropical Medicine and Hygiene Annual Meeting
Travel Awards and Funding Opportunities for ASTMH Annual Meeting
---
Latest Posts
Thanks for visiting us.
Disclaimer: The resources, documents, guidelines, and information on this blog have been collected from various sources and are intended for informational purposes only. Information published on or through this website and affiliated social media channels does not represent the intention, plan, or strategies of an organization that the initiator is associated with in a professional or personal capacity, unless explicitly indicated.
If you have any complaints, information, or suggestions about the content published on Public Health Update, please feel free to contact us at blog.publichealthupdate@gmail.com.
#StayUpdated
---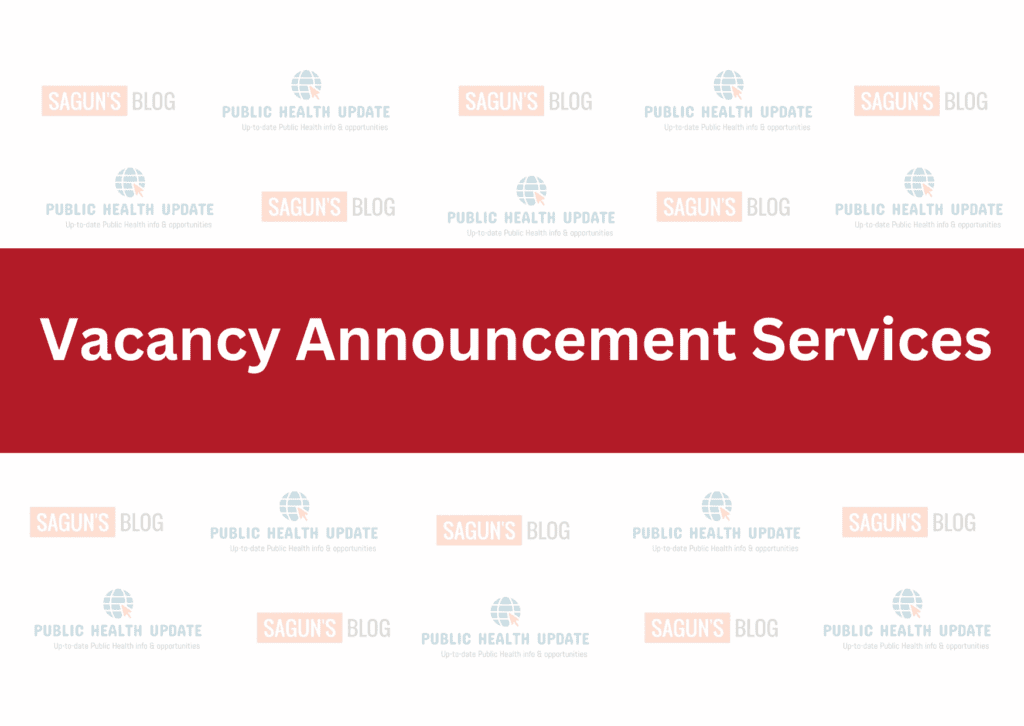 ---