World Toilet Day observed on 19 November to raise awareness & take action on global sanitation crisis and help to achieve Sustainable Development Goal 6 (SDG 6). World Toilet Day focused to raise awareness of the 4.2 billion people living without access to safely managed sanitation.
This week:
It is about taking action to tackle the global sanitation crisis and achieve Sustainable Development Goal 6: water and sanitation for all by 2030.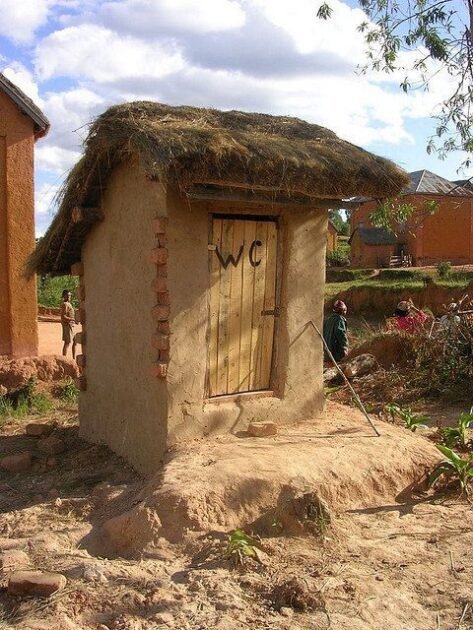 Theme 2020
This year the theme remarks the importance of "Sustainable sanitation and climate change".
Climate change is accelerating. Flood, drought, and rising sea levels are threatening sanitation systems – from toilets to septic tanks to treatment plants. Floodwater can contaminate wells used for drinking water or flooding might damage toilets and spread human waste into communities and food crops, causing deadly and chronic diseases.
Everyone must have sustainable sanitation, alongside clean water and handwashing facilities, to help protect and maintain our health security and stop the spread of deadly infectious diseases such as COVID-19, cholera, and typhoid.
Toilets can help us to fight climate change too! Wastewater and sludge from toilets contain valuable water, nutrients, and energy. Sustainable sanitation systems make productive use of waste to safely boost agriculture and reduce and capture emissions for greener energy.
Facts
Over half of the global population or 4.2 billion people lack safe sanitation.
40% – or three billion people – of the global population live without basic hand washing facilities with soap and water available at home.
Around 297,000 children under five – more than 800 every day – die annually from diarrhoeal diseases due to poor hygiene, poor sanitation or unsafe drinking water.
Globally, 80% of the wastewater generated by society flows back into the ecosystem without being treated or reused.
By 2050, up to 5.7 billion people could be living in areas where water is scarce for at least one month a year, creating unprecedented competition for water.
Source of info: United Nations, WHO & World Toilet Day Official Website.
---
Related readings
---
Latest Posts
Thanks for visiting us.
Disclaimer: The resources, documents, guidelines, and information on this blog have been collected from various sources and are intended for informational purposes only. Information published on or through this website and affiliated social media channels does not represent the intention, plan, or strategies of an organization that the initiator associated with in professional or personal capacity, unless explicitly indicated.

If you have any complaints, information, or suggestions about the content published on Public Health Update, please feel free to contact at blog.publichealthupdate@gmail.com.
#StayUpdated
---