A World in Turmoil: Opportunities to Focus on the Public's Health
In May 2023, over 3.000 public health professionals and researchers, policymakers, and students will convene in Rome, Italy, for the 17th World Congress on Public Health, a momentous event organised by the World Federation of Public Health Associations (WFPHA) in association with the Italian Society of Hygiene, Preventive Medicine and Public Health (SItI) and the Association of Schools of Public Health in the European Region (ASPHER).
The 17th World Congress on Public Health coincides with a critical juncture for our world. The COVID19 pandemic has indelibly altered our planet and our lives, exacerbating existing inequalities and alerting us to the threats of an unsustainable mode of production. Conflicts worldwide, from Ukraine to Afghanistan, from Syria to Ethiopia — to cite a few — have further destabilised the world, alongside the devastating consequences felt by all those directly affected. And together with the pandemic and the war, we have failed to mitigate the effects of climate change — the pandemic itself a potential consequence — with environmental disasters growing in frequency and impact. We are undoubtedly living in a world in turmoil.
Now more than ever, these crises serve as an opportunity to advocate for and create better social protection systems, promote health for all, prepare for the challenges posed by future pandemics or global crises, and work together to end exploitation and to create harmony between nature and humanity.
The theme of the Congress — A World in Turmoil: Opportunities to Focus on the Public's Health — reflects our commitment, as the global health community, to work together in and outside of our respective fields to promote health equity and to build a more sustainable and just future.
This World Congress on Public Health will be an opportunity to foster collaboration and co-creation of a vision informed by our professional knowledge and that of the communities we serve. Empowering communities and becoming more responsive to them will lie at the heart of any attempt to move forward, to safeguard and nurture a world in need of healing and protection.
Congress Theme 
The theme of the Congress is "A World in Turmoil: Opportunities to Focus on the Public's Health". It underlines the commitment of working together across sectors to promote health equity and build a more sustainable and just future.
Congress Sessions
PLENARY THEMES
Planetary Health and Public Health
Social, economic and political determinants of health and health equity
Digital health, health information and Artificial Intelligence
COVID-19: The Ongoing Challenge, Lessons Learnt and How to Prevent the Next Pandemic
Mental health and social wellbeing
Vaccine preventable diseases and Vaccine confidence
Skills and capacity for health improvement: growing the global public health workforce
Conflicts and public health: prevention, responses, recovery, rehabilitation, reconciliation.
Abstract topics (Workshops, Oral Presentations & Posters):
Adults & Older Adults Health 
Antimicrobial Resistance 
Climate Change, Environmental and Urban Health 
Communicable Diseases – except COVID-19 
COVID-19: Lessons Learnt and How to Prevent the Next Pandemic 
Digital Health, Health Information and AI 
Education and Training 
Health Determinants, Sustainable Health Equity and SDGs 
Health Promotion and Universal Health Systems 
Hygiene & Sanitation – including Clean Water and Hospital Hygiene 
Intersectoral and Multilateral Collaborations and Health Systems Strengthening 
Maternal & Adolescent & Child Health 
Mental Health & Social Wellbeing 
Minorities, Diversity & Inclusion – including Indigenous Peoples, Migrants, Refugees, LGBTQ 
Non-Communicable Diseases including – Cancer, CVD, Obesity, Oral Health
Public Health Advocacy, Policy, and Diplomacy 
Public Health Communication 
Public Health Ethics & Law 
Public Health in Emergencies, Disasters, and Wars 
Public Health Leadership and Workforce 
Public Health, Governance, Politics and Economics 
Research, Theories, and Methods in Public Health 
Social Security & Social Protection – including Health Insurance, Occupational Health, Injuries and Accidents 
Surveillance, Monitoring, Evaluation and Reporting – including HIA, HTA and Registries 
Vaccine Preventable Diseases (VPDs) and Vaccine Confidence
Funding Opportunities
The 17th World Congress of Public Health Grant is designed to give motivated attendees who require financial assistance an opportunity to join the World Congress. The grant is fundamentally need-based, and eligibility criteria for consideration fall into the following categories:
Attendees with low earnings and from low to low-middle income countries (as determined by World Bank country classifications) or
Full-time students with no financial income (unemployed)
The 17th World Congress of Public Health Grant is strictly limited, and funding will be awarded based on both merit and need.
Depending on the applicant's ranking in both need and merit of the financial support, the grant will cover either:
Full cost of both registration to the 17th World Health Congress on Public Health as well as accommodation costs for the duration of the Congress (a maximum of 4 nights, from May 2nd, 2023, to May 6th, 2023), or
Registration fee to the Congress only
Any additional fees (i.e for pre-conferences, Congress dinner) will not be covered.
Please note that no amount under any condition will be dedicated to travel costs. All applicants are responsible for their own travel cost to/from Rome and for all the related expenses.
Grants awarded to successful applicants will be administered by the Organizing Secretariat, who will take care of registration and accommodation directly. No funding for daily allowances or other costs will be funded.
Please note that no request for reimbursement will be accepted. Therefore, if applying for the grant, we strongly advise not to register or book accommodation before grant notification has been given.
Eligibility Requirements for Grant
Applicants should be either a delegate with low earnings from a lower or lower-middle income country (World Bank country classifications), or a full-time student of a maximum age of 26 years old with no financial income (unemployed);
Applicants must have submitted an abstract for oral/poster presentations; abstracts must be submitted online by December 9th 2022;
Attendance at the World Congress must not be supported by industry. (The committee reserves the right to rescind grants to awardees whose abstracts and/or attendance are supported by industry);
Good command of the English language is mandatory.
IMPORTANT DATES
REGISTRATION OPEN AND EARLY BIRD OFFER: 09 MAY 2022
CALL FOR ABSTRACTS OPEN: 01 SEPTEMBER 2022
ABSTRACT SUBMISSION CLOSE: 09 DECEMBER 2022
CLOSING EARLY BIRD REGISTRATIONS: 09 DECEMBER 2022
STANDARD REGISTRATION FEES ON OFFER: 10 DECEMBER 2022
NOTIFICATION OF ABSTRACT ACCEPTANCE: 30 JANUARY 2023
DEADLINE FOR ACCEPTED PRESENTER TO REGISTER: 15 MARCH 2023
Contact
General enquiries: infowcph2023@thetriumph.com
Sponsorship and exhibition opportunities: sponsorwcph2023@thetriumph.com
Registration: registrationwcph2023@thetriumph.com
Accommodation: bookingwcph2023@thetriumph.com
Official website (The 17th World Congress on Public Health)
---
Latest Posts
Thanks for visiting us.
Disclaimer: The resources, documents, guidelines, and information on this blog have been collected from various sources and are intended for informational purposes only. Information published on or through this website and affiliated social media channels does not represent the intention, plan, or strategies of an organization that the initiator is associated with in a professional or personal capacity, unless explicitly indicated.
If you have any complaints, information, or suggestions about the content published on Public Health Update, please feel free to contact us at blog.publichealthupdate@gmail.com.
#StayUpdated
---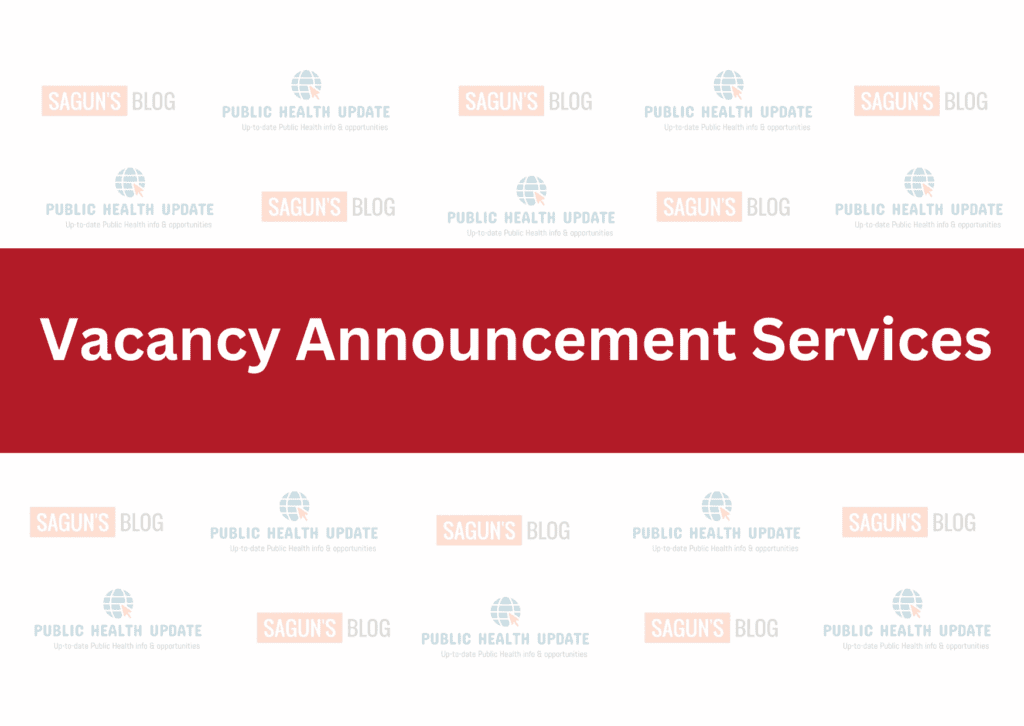 ---