Introduction
The Nepal Health Sector Strategy (NHSS) aims for universal health coverage with four strategic pillars: equitable access, quality health services, health systems reform and a multi-sectoral approach. The strategy explicitly states its ambition for the progressive expansion of health packages and services with continuous improvement in quality of care being delivered, making these services more affordable and covering the larger vulnerable and poor populations.
To achieve these ends, the NHSS has defined nine outcomes (with 28 outputs) which encapsulate the different components of the health system. The nine outcomes are:
Rebuilt and strengthened health systems: Infrastructure, Human resource or health
management, Procurement and supply chain management.
Improved quality of care at point-of-delivery
Equitable utilisation of health care services
Strengthened decentralised planning and budgeting
Improved sector management and governance
Improved sustainability of health-sector financing
Improved healthy lifestyles and environment
Strengthened management of public health emergencies
Improved availability and use of evidence in decision-making processes at all levels
The strategy was finalised in 2015, and was revised in 2016 to address the needs and the impact caused by the earthquakes in 2015. Implementation of NHSS is taking place not only as the country continues to rebuild after the earthquakes, but also during the transition from a 'unitary' system of government to a 'federal' one – requiring major reorganisation and realignment of government functions in general and in Nepal's health sector in particular.
This Mid-Term Review (MTR) was carried out by a group of independent consultants under the guidance of the Technical Working Group (TWG) formed by the Ministry of Health and Population (MOHP). It draws on information from face to face interaction with wide range of stakeholders at federal, provincial and local level as well as review of key health sector reports to take stock of progress against expected results. The review also assesses the relevance, efficiency, effectiveness of NHSS in relation to health sector priorities. The review and further discussions at the MOHP identifies key gaps and challenges faced and makes key recommendations to relevant actors to address these.
This brief is prepared by theMid-Term Review TWG, based on the report submitted by the independent consultants and further review of health sector data and information from other sources and updates since the review was conducted in early 2019.
Key Findings
This MTR showed the evidence of significant progress in some areas (e.g. setting federal level policies and guidance, improvement in some health indicators) and notably no significant deterioration in health indicators or breakdown of health services. Clarity between the tiers of government over roles, responsibilities, processes and procedures in the new structureneeds to be further addressed.Expansion of services to deliver equitable services, capacity building of providers for quality of care and ensuring proper recording, reporting and use of data for programmatic use should be further strengthened.
During the NHSS period, Nepal has developed good policies and plans, and now should focus on effective implementation. Strong performance was observed in policy and plans at the national level; however, it was apparent that translation of these policy and plans to relevant instruments at the provincial and municipality levels was a work in progress. The situation was encouraging at federal level, and now focus should be at provincial and local levels for effective communication and implementation.
The chart below summarises the findings at each level of government, assessing (appropriate to each level) achievement of global aims, national goals, development of legislation, regulation, policy, strategy and strategic plan, operational plan and guidance.
Key recommendations
A legislative/regulatory framework covering accountabilities of all governments need to be strengthened and greater focus put on dissemination and awareness raising of these frameworks; roles and responsibilities across all levels of government.
Multi-sectoral coordination among line ministries should to be strengthened and multisectoral platforms for lower tiers of government need to be established.
To ensure equitable distribution of funding, resource-based formulas need to be developed.
Continuous increases in annual government health expenditure are needed to ensure an adequate flow of funds to health services delivered at all levels of government.
Expansion of services to deliver equitable services, capacity building of providers for quality of care and ensuring proper recording, reporting and use of data for programmatic use should be further strengthened.
Improvedavailability and use of health sector data is needed for all levels. Tailored planning tools with process support are needed to promote bottom up approaches and evidence-based planning and budgeting.
Further training and capacity development is needed to make budgeting and management systems effective.
MoHP could consider appropriate models to optimise resource use and ensure specialist services reach all levels.
MoHP should plan next health sector strategy in a federal context and the federal strategy should serve as the umbrella one for provincial strategic plan and the development should be driven from the local to provincial to federal level.
Conclusions
Over the last twenty years the people of Nepal have undergone a set of profound transitions in their social, economic and political circumstances – notably for the health sector, the transition from centralised, unitary government to a decentralised, federal model. Federalism demands for more accountable, responsive governance, however it also bears the risk of less consistent or effective monitoring and implementation. There is a need for clarification of roles and responsibilities across the different government levels – and for systems and processes.
Despite the changes and challenges, Nepal has made remarkable progress on improving the basic health, economic and social indicators, however these benefits have not been enjoyed equally or fairly by poor and marginalized. Some progresson the major outputs has been seen, although the progress has been limited over the last two years. Better access to and use of health data is needed to support the development of evidence-based decision making at all levels. Prioritized and focused actions based on the findings and recommendations of this review will help the MOHP toward the attainment of NHSS objectives andNepal's SDG ambitions.
Latest Posts
Thanks for visiting us.
Disclaimer: The resources, documents, guidelines, and information on this blog have been collected from various sources and are intended for informational purposes only. Information published on or through this website and affiliated social media channels does not represent the intention, plan, or strategies of an organization that the initiator is associated with in a professional or personal capacity, unless explicitly indicated.
If you have any complaints, information, or suggestions about the content published on Public Health Update, please feel free to contact us at blog.publichealthupdate@gmail.com.
#StayUpdated
---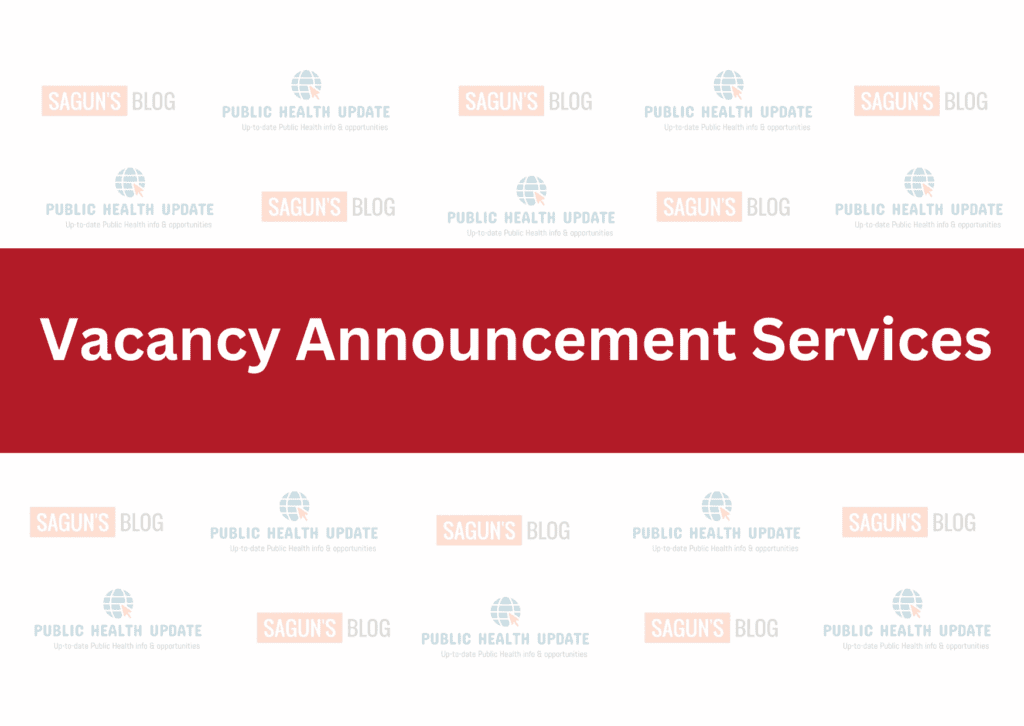 ---