FAIRMED is a Swiss development organization dedicated to work with its motto "Health for the Poorest". The organization plays an important role in providing health care access to the marginalized communities and individuals who are prone to diseases, disability, and poverty. The core focus/theme of FAIRMED's work in Nepal is Neglected Tropical Diseases (NTDs) and Maternal and Neonatal Health (MNH), while it interweaves GESI and Disability Inclusive Development (DID) as cross cutting themes into its programs to strengthen the health system and increase the uptake of public health services. FAIRMED has completed implementing the two phases of Rural Health Improvement Project (RHIP) from 2018 until the end of 2021 in six Municipalities of Baglung, Gandaki Province. FAIRMED would now like to expand its work coverage and scale up its learnings and good practices from the current six working municipalities of the project to the remaining municipalities of Baglung and the adjoining district of Rukum East where the geographical and social situation are similar. The project applies the approach of "leaving no one behind" and plans to strengthen integrated health service and improve health service utilization in the targeted Municipalities.
Position: Monitoring, Quality Assurance and Knowledge Management Specialist – 1 (based in Project Field Office of Baglung)
DETAILED JOB DESCRIPTION / REQUIREMENTS:
The Monitoring, Quality Assurance and Knowledge Management Specialist is on-the-ground FAIRMED staff providing technical assistance and management support to program partners to ensure quality program implementation and results. She/He will be responsible for serving as the primary contact for monitoring and knowledge management task in the project. She/He will be responsible for monitoring of field activities, quality assurance using data, report preparation and dissemination at various levels. The monitoring position is expected to ensure activity's timeliness, accomplishment, and quality as per the measuring indicators and work plan.
Required Qualifications and Experience
Master's degree in public health, demographic, statistics, or other social sciences. 
3-5 years of relevant experience in community-based health programs in NGOs/INGOs.
Required Competencies:
Competent in monitoring, quality assurance tools and techniques, data analysis, report writing and dissemination at various levels.
Good knowledge and understanding about MNH, Neglected Tropical Diseases and Health System Strengthening in context of Nepal.
Proven track record of the experience in health project monitoring, carrying out surveys, needs assessment, and small-scale studies & research.
Experienced in knowledge management and documentation of project achievements, learnings, and best practices.
Skilled in using computer software such as GIS, Microsoft Office, and data management applications such as SPSS, STATA, etc. and familiar with online data collection/mobile application tools like ODK, KOBO
Skilled in management of online data software platform (like DHIS, Logalto etc.)  for reporting, analysis, and dissemination of the information.
Team building and ability to work under pressure.
Other Skills
Excellent analysis and report writing, documentation, publication skills in English and Nepali. Good in communicating and sharing ideas and information – able to document, present information and express opinions confidently to internal and external audiences
Must possess good interpersonal skills and able to communicate with sensitivity and foster communication in the team, actively listening to others.
Ability to think analytically and critically, able to translate ideas and insights into action. Ability to thinks out of the box and able to deal with situations and issues proactively and persistently.
Teamwork – Must be a good team player, able to work effectively with other people. 
Application Submission:Interested Nepalese candidates are requested to fill up the google form in the link below:
Deadline for Application Submission: February 8, 2022 before 5:00 PM
Females, local candidates from Baglung, Candidates from marginalised communities are encouraged to apply. Only shortlisted candidates will be contacted. Telephone inquiries will not be entertained.
---
Latest Posts
Thanks for visiting us.
Disclaimer: The resources, documents, guidelines, and information on this blog have been collected from various sources and are intended for informational purposes only. Information published on or through this website and affiliated social media channels does not represent the intention, plan, or strategies of an organization that the initiator is associated with in a professional or personal capacity, unless explicitly indicated.
If you have any complaints, information, or suggestions about the content published on Public Health Update, please feel free to contact us at blog.publichealthupdate@gmail.com.
#StayUpdated
---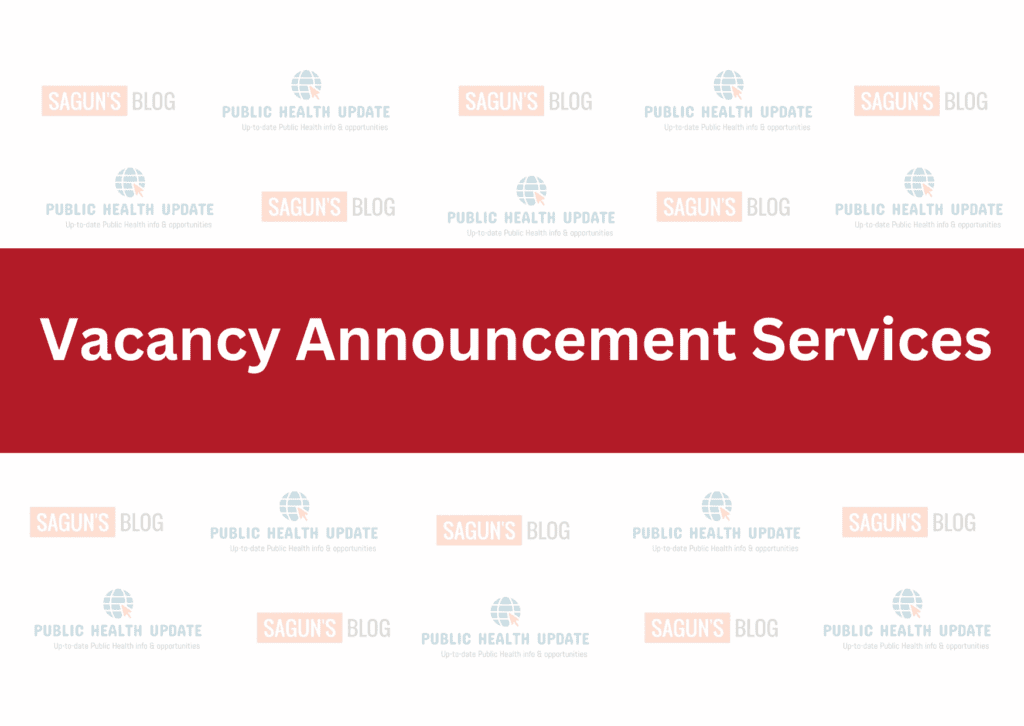 ---