Iodine Month
National Iodine Month has been celebrated in February each year to raise awareness on the use of two child-logo salt for optimum iodine intake to combat iodine deficiency disorders in Nepal.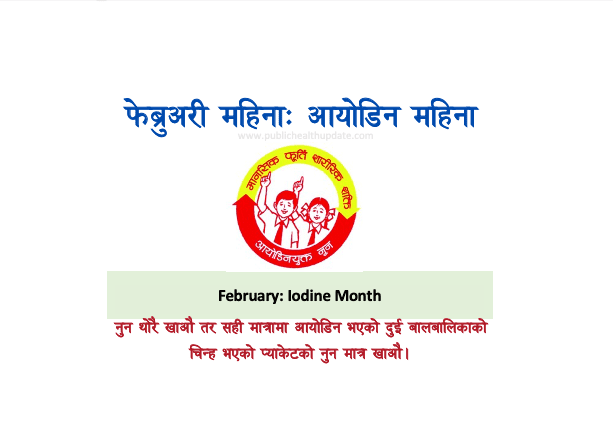 The MoHP adopted a policy to fortify all edible salt in 1973 to address iodine deficiency disorders (IDD) through universal salt iodization. The Salt Trading Corporation is responsible for the iodine fortification of all edible salt and its distribution, while MoHP is responsible for promoting iodized salt and its marketing to increase consumption.
The government uses the Two-Child Logo to certify adequately iodized salt and DoHS has been implementing a social marketing campaign of this salt to improve awareness of its use in households.
National surveys reports an increase in the number of households using adequately iodized salt from 55 percent in 1998 to 95 percent in 2016. However, there is disparities in the use of iodized salt. The NDHS 2016 found the Province 2 to have the highest coverage (99.3 percent), while the Province 6 had the lowest (85.1 percent).
Government's strategies to control of iodine deficiency disorders
The universal iodization of salt.
Strengthen implementation of the Iodized Salt Act, 2055 to ensure that all edible salt is iodized.
The social marketing of certified two-child logo iodized salt.
Ensure the systematic monitoring of iodized salt.
Increase the accessibility and market share of iodized packet salt with the two-child logo.
Create awareness about the importance of using iodized salt to control iodine deficiency disorder (IDD) through social marketing campaign.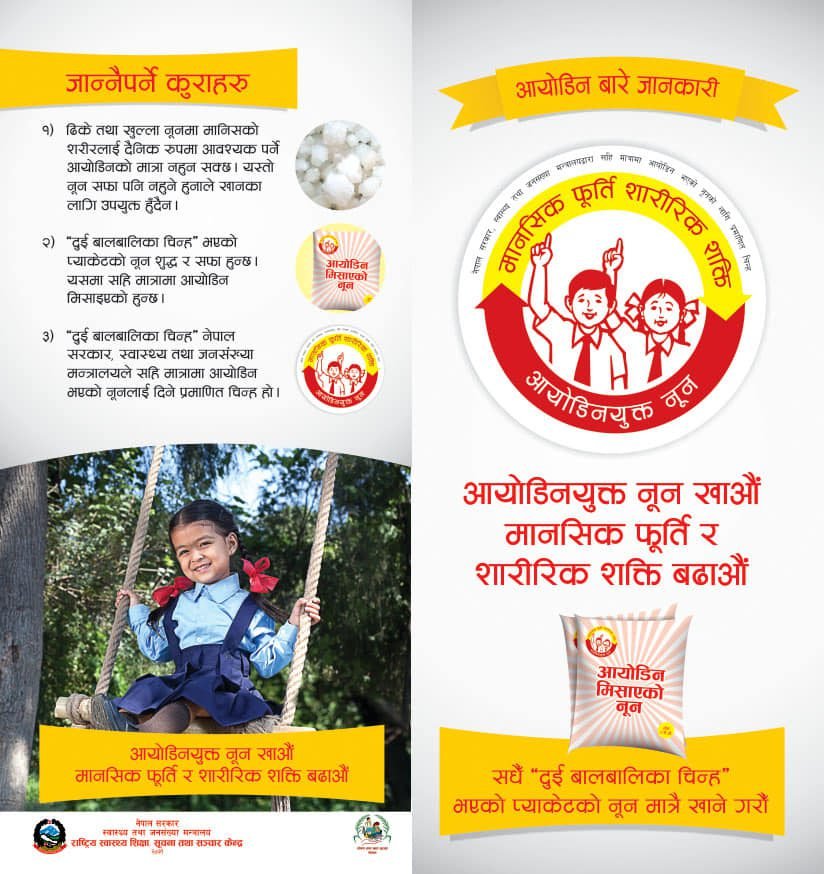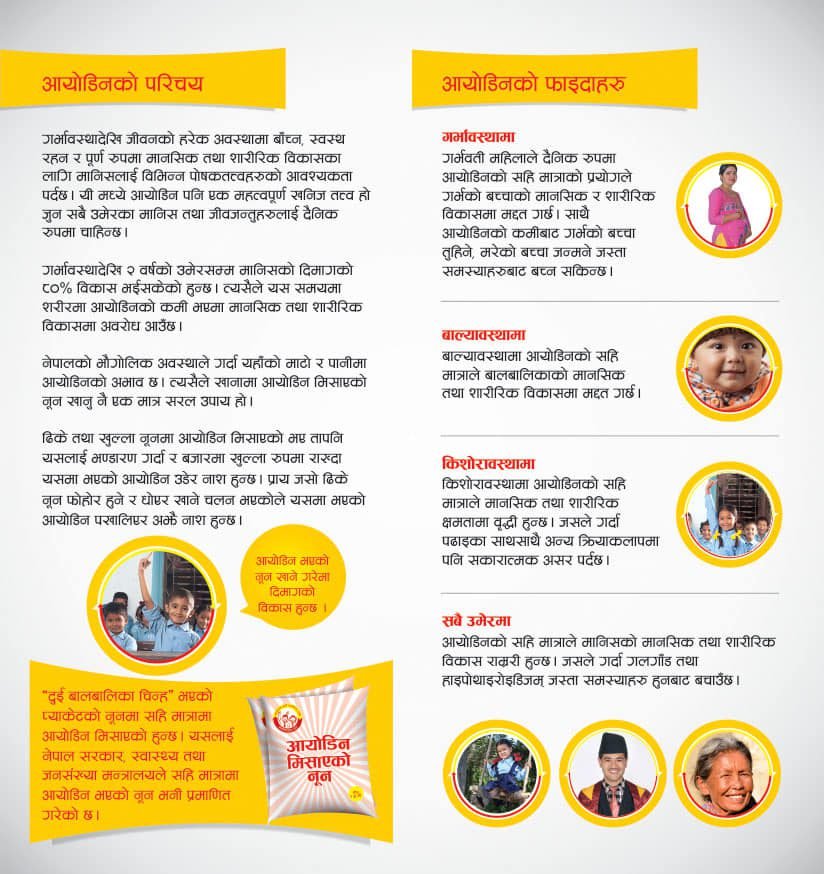 Related readings
---
Latest Posts
Thanks for visiting us.
Disclaimer: The resources, documents, guidelines, and information on this blog have been collected from various sources and are intended for informational purposes only. Information published on or through this website and affiliated social media channels does not represent the intention, plan, or strategies of an organization that the initiator associated with in professional or personal capacity, unless explicitly indicated.

If you have any complaints, information, or suggestions about the content published on Public Health Update, please feel free to contact at blog.publichealthupdate@gmail.com.
#StayUpdated
---