World AIDS Day observed each year on 1 December to show support for people living with HIV and to remember those who have died from AIDS-related illnesses. It was initiated in 1988. World AIDS Day was the first ever international day for global health.
Key facts
38,000,000 estimated number of people living with HIV in 2019
1,700,000 people were newly infected with HIV in 2019
690,000 people died of HIV-related causes in 2019
68 % of adults living with HIV received lifelong antiretroviral therapy (ART) in 2019.
Theme 2020
The theme of World AIDS Day 2020 is "Global solidarity, shared responsibility". Global solidarity and shared responsibility requires us to view global health responses, including the AIDS response, in a new way. It requires the world to come together to ensure that:
– Health is fully financed.
– Health systems are strengthened.
– Access is ensured.
– Human rights are respected.
– The rights of women and girls, and gender equality, are at the centre.
Key messages
1. Renew our fight to end AIDS: It's time to invest, innovate and integrate HIV services with broader health care and the pandemic response, to help us get back on track to end HIV by 2030. We are missing the global targets for 2020. On 1 December, we renew our call to do better.
2. Use innovative HIV services to ensure continued HIV care: There are many new approaches countries are adopting to ensure HIV care during the pandemic – for example providing multi-month prescriptions of HIV medicines to protect the health of people on HIV treatment and to reduce the burden on a stretched health service.
3. Engage and protect nurses, midwives and community health workers: Nurses and midwives are on the frontline of HIV care, treatment and prevention. In this year of the Nurse and the Midwife, we urge policymakers to ensure that frontline health workers, nurses, midwives and community health workers are engaged, supported and protected when delivering services for HIV and COVID-19.
4. Prioritize the vulnerable – youth and key populations: We need to ensure continued provision of HIV services for children, adolescents and key populations during COVID-19. Key populations include people who use drugs, men who have sex with men, sex workers, transgender people and people in prisons that are disproportionately affected by HIV.
Call to action
Health workers
Advocate for maintaining high quality essential HIV services during the COVID pandemic;
Incorporate HIV into routine health interventions;
Deliver care that is kind, respectful of human rights and without stigma;
Ensure you are trained and aware of infection prevention and control and that you use appropriate measures;
Protect your safety and that of the people you care for. 
Ministries of Health, National AIDS Commissions and other public health leaders
Take decisive action to revive and maintain essential HIV services during the COVID-19 pandemic;
Allocate sufficient resources improve the quality of HIV services and make them more resilient and sustainable;
Support and empower frontline health workers (nurses, midwives and community health workers) to deliver high-quality HIV services, while recognizing their critical contributions in providing HIV services;
Ensure appropriate and sufficient personal protective equipment and hand hygiene items, as well as the provision of a supportive, safe working environment to improve the safety of working conditions in health care settings;
Focus efforts to reach populations that are vulnerable or that are key to the HIV response, including, pregnant women and infants;
Expand high quality HIV services for children and adolescents in a flexible and sustainable manner;
Empower communities to combat stigma and discrimination.
Community leaders
Ensure essential HIV services are maintained in the community;
Support community health workers, including nurses and midwives, to provide HIV services to everyone in the community;
Combat stigma and discrimination to ensure that everyone feels safe to access HIV services;
Reach out to key and vulnerable populations and assist them to access HIV services when needed;
Ensure that children, pregnant women and infants receive adequate care that incorporates HIV. 
HIV program managers 
Support and empower frontline health workers to deliver high quality HIV services to everyone who needs them;
Recognize the essential contributions of nurses and midwives to providing HIV services;
Ensure adequate training in HIV services for frontline health workers;
Focus on key and vulnerable populations for delivery of HIV services.
Development partners
Ensure uninterrupted supply of essential commodities, supplies and HIV services;
Invest in building the capacity of frontline health workers, including nurses and midwives, to deliver quality HIV services;
Increase efforts to ensure that frontline health workers are able to protect themselves from infection and illness in the workplace;
Support people-centred care including Differentiated Service Delivery (DSD) and multi-month dispending (MMD) for all populations
---
Source of information: WHO, UNAIDS, World AIDS Day
---
---
Latest Posts
Thanks for visiting us.
Disclaimer: The resources, documents, guidelines, and information on this blog have been collected from various sources and are intended for informational purposes only. Information published on or through this website and affiliated social media channels does not represent the intention, plan, or strategies of an organization that the initiator is associated with in a professional or personal capacity, unless explicitly indicated.
If you have any complaints, information, or suggestions about the content published on Public Health Update, please feel free to contact us at blog.publichealthupdate@gmail.com.
#StayUpdated
---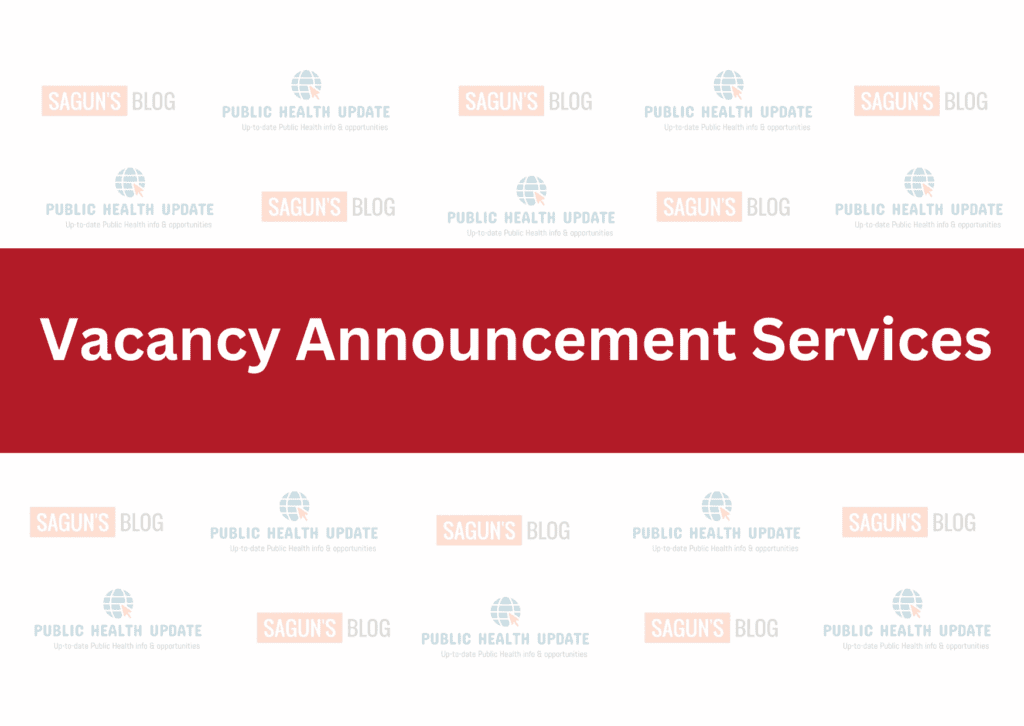 ---