The WHO South-East Asia Region, that bears a disproportionate burden of nearly half of the global TB cases and deaths, today committed to further accelerate efforts to end tuberculosis by 2030 with member countries adopting the Gandhinagar Declaration. 
"Today urgent action is needed more than ever to achieve our goal of a region free of tuberculosis, that has been menacing millions of people with disease and death, poverty, and despair," said Dr Poonam Khetrapal Singh, Regional Director WHO South-East Asia, in her address to a ministerial meeting 'Sustain, Accelerate, and Innovate to end TB in the South-East Asia Region'. 
The Gandhinagar Declaration was adopted at the end of the two-day meeting held to follow-up on the progress made to end TB, a flagship priority in the Region, and in the run up to the UN High Level Meeting (UNHLM) on TB on 22 September in New York. 
The Declaration calls for establishing high-level multisectoral commission reporting to the highest political level in each country for synergy of efforts among various stakeholders, and to monitor progress towards ending TB and other priority diseases. 
"These high-level multisectoral commission on TB could also help build responsive health systems and advance universal health coverage and health security," the Regional Director said adding that during the COVID-19 pandemic, TB infrastructure was rapidly deployed for infection diagnosis and containment. 
The declaration calls for ensuring appropriate adoption and use of science and technology for equitable and human rights-based TB services that are accessible to all irrespective of any social, cultural, or demographic divide through an integrated, primary health care approach. 
It emphasises on allocation of necessary resources to meet TB service coverage targets and address social determinants to have multi-disease impact. 
"In 2022, TB allocations in the Region reached US$ 1.4 billion, of which 60% was from domestic sources. However, for mission success, we need at least US$ 3 billion annually, which will also help maintain key social protection programmes, such as for nutritional support. Let us build on the substantial increases already achieved," Dr Khetrapal Singh said. 
The Regional Director also emphasised on empowering and engaging TB-affected communities, by not just listening to, but truly hearing them.    
The declaration calls on WHO to maintain TB as a Flagship Priority Programme over the coming years and provide leadership and technical support to countries for sustained and accelerated approaches supported by research and innovation. 
It calls upon all partners to enhance their support to end TB and priority diseases in the Region as per the UN Sustainable Development Goals target 3.3 – End the epidemics of AIDS, tuberculosis, malaria and neglected tropical diseases and combat hepatitis, water-borne diseases, and other communicable diseases.
Home to a quarter of the global population, the WHO South-East Asia Region accounts for nearly half of the new TB cases and deaths globally every year. 
WHO, 17 August 2023
---
Latest Posts
Thanks for visiting us.
Disclaimer: The resources, documents, guidelines, and information on this blog have been collected from various sources and are intended for informational purposes only. Information published on or through this website and affiliated social media channels does not represent the intention, plan, or strategies of an organization that the initiator is associated with in a professional or personal capacity, unless explicitly indicated.
If you have any complaints, information, or suggestions about the content published on Public Health Update, please feel free to contact us at blog.publichealthupdate@gmail.com.
#StayUpdated
---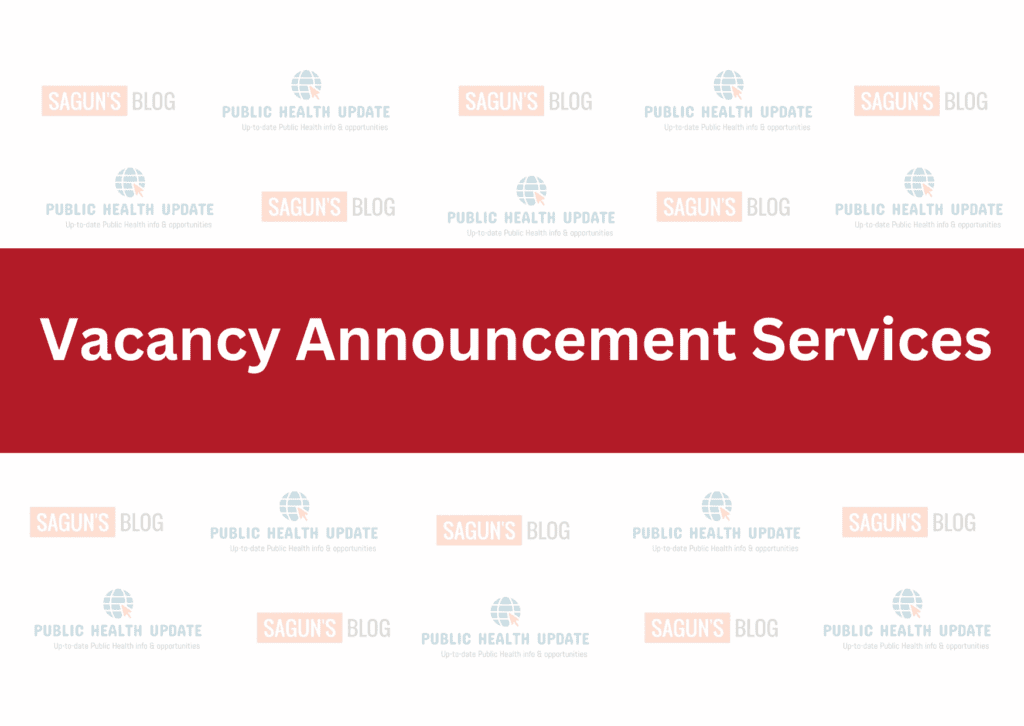 ---