Online training over 4 weeks during 15 November – 15 December 2021
WHO is continuing to advance support for country pandemic preparedness and mitigating the COVID-19 pandemic which is accompanied by an infodemic. There continues to be an urgent need to boost capacity for infodemic management globally to help ensure universal access to credible health information. 
Application to the training will be extended through a wide range of partner organisations who will be asked to nominate experts to take part. WHO, US CDC, UNICEF, GAVI, Rockefeller Foundation, IFRC, US CDC, Mercy Corps, USAID, the RCCE Collective Service and partners will nominate experienced professionals from the fields of epidemiology, behavioural science, risk communication, health service delivery/health care workers, digital health, policy making, and other relevant disciplines, who are responding to COVID-19 and the accompanying infodemic at country-level.
Purpose
Objectives of the training:
Build a curriculum and apply it in delivering a training of the 3rd cohort of cross-disciplinary infodemic managers that can be deployed to the field for infodemic preparedness and response
Build skills of health authority staff and other relevant experts in infodemic management
Offer opportunity for UN staff to learn about infodemic management
Create a theoretical and practical foundation for future infodemic training modules.
Nominees must meet the following selection criteria to be considered for inclusion in the 3rd cohort of trained infodemic managers that support response in countries. 
Nomination criteria:
A laptop/desktop computer and reliable internet connection is required to be able to participate for the entire course. You cannot access this course with only a mobile phone.
CV should be shared in this format
Letter of Recommendation from a past, current employer or sponsoring organisation is required
Commitment to be available for the training sessions as well as the assignments and group work (time estimate: 44 hours spread over four weeks)
Previous experience working respectfully in multicultural settings.
Desirable:
Video justification explaining why you wish to participate in the training and how you will implement and grow infodemic management in your country — share link to video of 3 minutes maximum duration
Ability to use digital tools such as Google sheets, Miro, and social media
Familiar with basics of data analysis
Previous exposure to implementation science or research, or evaluation of programmes.
After the training: 
Trainees will apply their new skills in national preparedness and response to infodemics and support the development of networks for knowledge and resource exchange
Those trainees who are freelance consultants can be included in WHO pool of suitably qualified consultants to support national infodemic management through technical assistance assignments in countries.
Scope of the training
The intent is to cover a spectrum of infodemic management skills and topics focused on how to apply infodemic management interventions and practice to promote resilience of individuals and communities to the infodemic, including misinformation, and to promote self-efficacy of individuals for self-protective health behaviours. The training will encompass global and region-specific topics in the infodemic and health misinformation.
 
Target competencies – infodemic managers should be able to:
Build infodemic management teams and networks
Establish infodemic preparedness and response plans
Measure and monitor the impact of infodemics during health emergencies
Detect and understand the spread and impact of infodemics
Respond and deploy interventions that mitigate the infodemic and its harmful effects
Evaluate infodemic interventions and strengthen resilience of individuals and communities to infodemics
Promote the development, adaptation and application of tools for the management of infodemics
Be aware and supportive of infodemiology research and implementation of best practices for infodemic management.
The nominees will be included in the training by a selection panel based on eligibility criteria and acceptance of WHO Code of Conduct.
Participation in the training is free.
The 3rd infodemic manager training will take place in English so trainees must have working proficiency in this language. Trainees will be placed in one of two cohorts based on their time zone.
Planned time commitment of trainees and achievement of course completion:
48 hours of lectures/discussions/group work/assignments over the course of 15 November – 15 December 2021 (live 8 sessions ~3 hours each plus quizzes/assignments, and group work) 
Sessions will take place virtually, in form of lectures and SkillsLabs and breakout working groups/discussions 
During the training, trainees will work in groups via chat platform to discuss and deliver recommendations for action for an infodemic case study 
Trainees need to be present at minimum 80% of sessions, demonstrate active uptake of skills and knowledge in evaluations, and actively contribute to the group work in case study in order to receive a certificate of completion.
The training will take place over four weeks starting 15 November 2021, across two time zones. 
Application to the training will be extended through a wide range of partner organizations who will be asked to nominate individuals to take part. Nominations are open until 1 October 2021 at 17:00 CET (Geneva).
Deadline for nomination by sponsoring organization: 1 October 2021 at 17:00 CET (Geneva)
---
---
Latest Posts
Thanks for visiting us.
Disclaimer: The resources, documents, guidelines, and information on this blog have been collected from various sources and are intended for informational purposes only. Information published on or through this website and affiliated social media channels does not represent the intention, plan, or strategies of an organization that the initiator is associated with in a professional or personal capacity, unless explicitly indicated.
If you have any complaints, information, or suggestions about the content published on Public Health Update, please feel free to contact us at blog.publichealthupdate@gmail.com.
#StayUpdated
---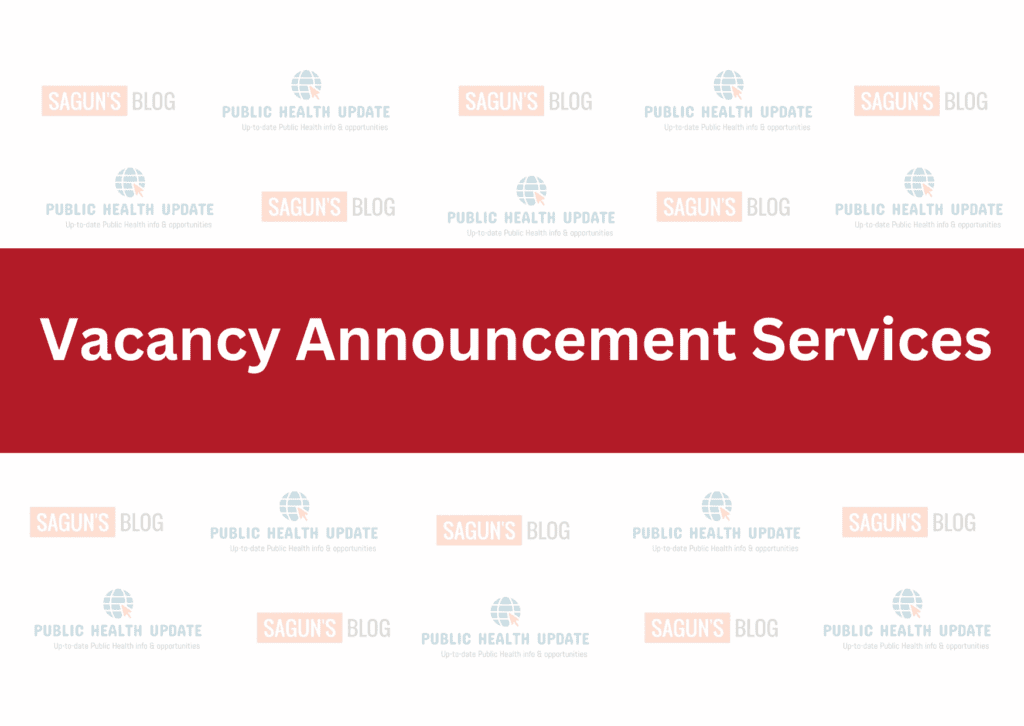 ---