Overview
The COVID-19 Recovery for Routine Immunization Programs Fellowship is a comprehensive training program brought to you by Sabin's Boost Community (Boost) and the World Health Organization (WHO). The goal of the program is to support a cohort of national and sub-national immunization professionals by strengthening their capacity to plan and implement immunization programming, with the ultimate outcome of reversing the dangerous decline in rates of routine immunization.
Starting August 2023, this cohort will participate in a comprehensive program over the course of six months that involves a learning engagement series, developing a strategic plan and potentially receiving 1:1 mentoring support by global immunization subject matter experts from the conceptual stage of a project idea through implementation.
Fellowship features
Develop Your Skills and Become An Advocate & Leader: The fellowship will begin with a month of weekly mandatory live engagements led by WHO staff and immunization subject matter experts around topics relating to rebuilding routine immunization, including catch-up vaccination, integration and life course immunization. During these sessions, fellows will interact with experts and peers to increase their skills and knowledge in these critical areas.
Craft An Implementation Plan: Throughout the live engagement series, fellows will develop a COVID-19 recovery strategic proposal, with guidance from fellowship facilitators and alumni. This proposal will be submitted for review and feedback.
Receive Individualized Mentoring: Participants with strong plans will be considered for a mentorship program to work 1:1 with experts in the field to further develop and implement their strategies and potentially publish their case studies. Final deliverables for the fellowship will be due March 2024.
Interact with an Incredible Cohort: Fellows will join and learn from a global cohort of passionate immunization professionals who face similar obstacles and will have the opportunity to work through those challenges together.
Who Should Apply?
Are you a national or sub-national immunization professional? Are you a leader or key decision-maker on your team? Are you eager to recover your immunization program from the COVID-19 pandemic and build it back stronger to achieve the IA2030 targets? You may be a good fit for this program.
Please note that this Fellowship will be available in English and French. Veuillez noter que cette bourse sera disponible en anglais et en français. Organizer aim to recruit a gender-balanced Fellowship cohort and strongly encourage women to apply!
Fellowship Expectations
We ask that you commit* to the following:
Discuss the Fellowship with your supervisor and team and gain their support to participate in this program
Attend all four mandatory weekly 60-minute live engagements from August 29 (ENGLISH) // August 31 (FRENCH) to September 19 (ENGLISH) // September 21 (FRENCH)
Spend time developing and refining your immunization recovery and strengthening strategic plan (2-3 hours per week for one month)
Moreover, if your plan is selected for mentorship support, we ask that you:
Attend regular calls with a mentor
Begin to implement your plan, with the guidance of your mentor
Report initial results by March 2024
*In order to receive a certificate of completion for the program, Fellows are required to attend all live sessions, submit a strategic plan and, if accepted, participate in the mentorship program through the implementation of their plan.
How to Apply
Please fill out this brief application no later than Friday, August 18.
Please note: There are limited spots, which are available on a first-come, first served basis.
---
Latest Posts
Thanks for visiting us.
Disclaimer: The resources, documents, guidelines, and information on this blog have been collected from various sources and are intended for informational purposes only. Information published on or through this website and affiliated social media channels does not represent the intention, plan, or strategies of an organization that the initiator is associated with in a professional or personal capacity, unless explicitly indicated.
If you have any complaints, information, or suggestions about the content published on Public Health Update, please feel free to contact us at blog.publichealthupdate@gmail.com.
#StayUpdated
---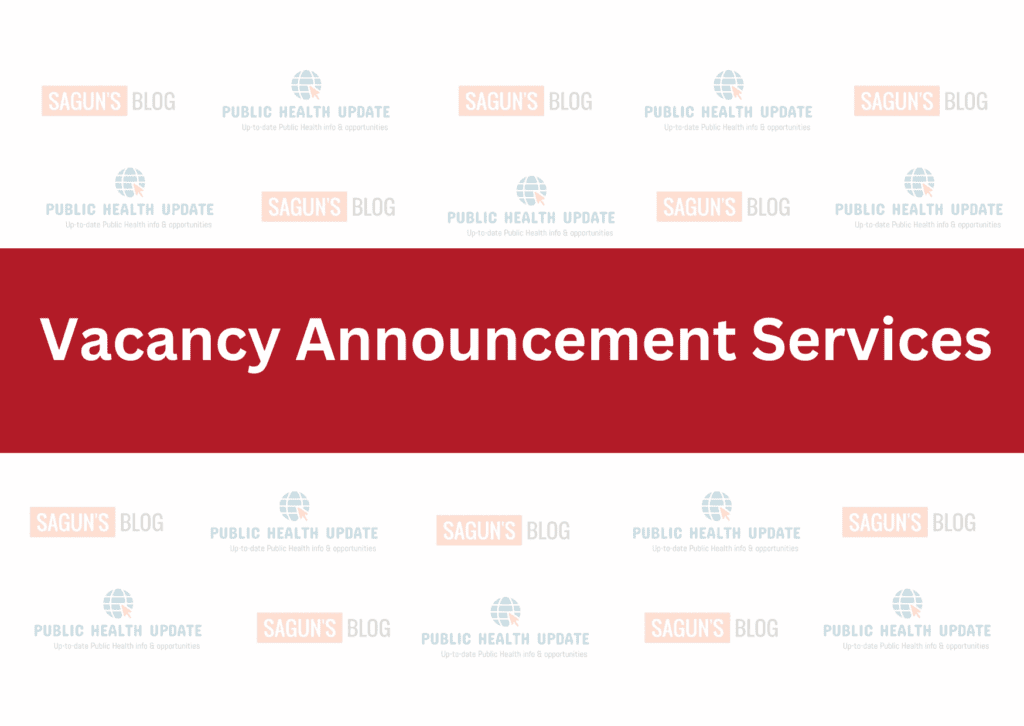 ---