Today is the International Day of Older Persons. The International Day of Older Persons was initiated by the United Nations General Assembly on 14 December 1990.
Related: October: Breast Cancer Awareness Month
This year has also been recognised as the "Year of the Nurse and Midwife". International Day of Older Persons 2020 will highlight the role of the health care workforce in contributing to the health of older persons, with special recognition of the nursing profession, and a primary focus on the role of women – who are relatively undervalued and in most cases inadequately compensated.
The 2020 observance will also promote the Decade of Healthy Ageing (2020-2030) and help bring together UN experts, civil society, government and the health professions to discuss the five strategic objectives of the Global Strategy and Action plan on Ageing and Health while noting the progress and challenges in their realization. 
Theme 2020: "Pandemics: Do They Change How We Address Age and Ageing?"
The 2020 theme aims to:
Inform participants about the strategic objectives for the Decade of Healthy Ageing.
Raise awareness of the special health needs of older persons and of their contributions to their own health and to the functioning of the societies in which they live.
Increase awareness and appreciation of the role of the health care workforce in maintaining and improving the health of older persons, with special attention to the nursing profession
Present proposals for reducing the health disparities between older persons in the developed and developing countries, so as to "Leave no one behind".
Increase understanding of the impact of COVID-19 on older persons and its impact on health care policy, planning, and attitudes.
---
The world marks the 30th anniversary of the International Day of Older Persons as we reckon with the disproportionate and severe impact that the COVID-19 pandemic has wrought on older persons around the world – not only on their health, but on their rights and well-being.
–António Guterres
Facts
By 2020, the number of people aged 60 years and older will outnumber children younger than 5 years.
Over the next three decades, the number of older persons worldwide is projected to more than double, reaching more than 1.5 billion persons in 2050,and 80% of them will be living in low- and middle-income countries.
The COVID-19 pandemic may significantly lower older persons' incomes and living standards. Already, less than 20% of older persons of retirement age receiving a pension.
Source of Info: UN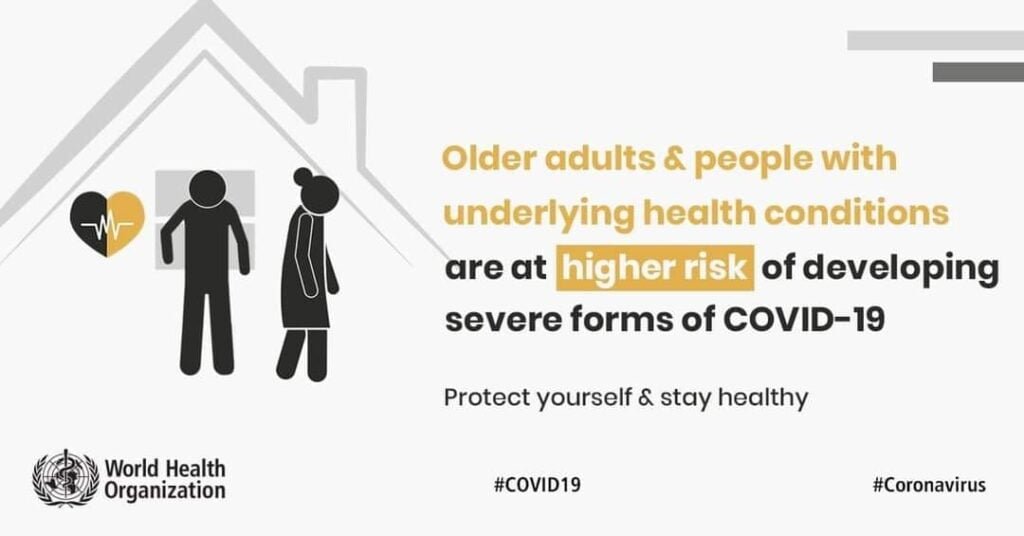 ---
Recommended
---
Latest Posts
Thanks for visiting us.
Disclaimer: The resources, documents, guidelines, and information on this blog have been collected from various sources and are intended for informational purposes only. Information published on or through this website and affiliated social media channels does not represent the intention, plan, or strategies of an organization that the initiator associated with in professional or personal capacity, unless explicitly indicated.

If you have any complaints, information, or suggestions about the content published on Public Health Update, please feel free to contact at blog.publichealthupdate@gmail.com.
#StayUpdated
---