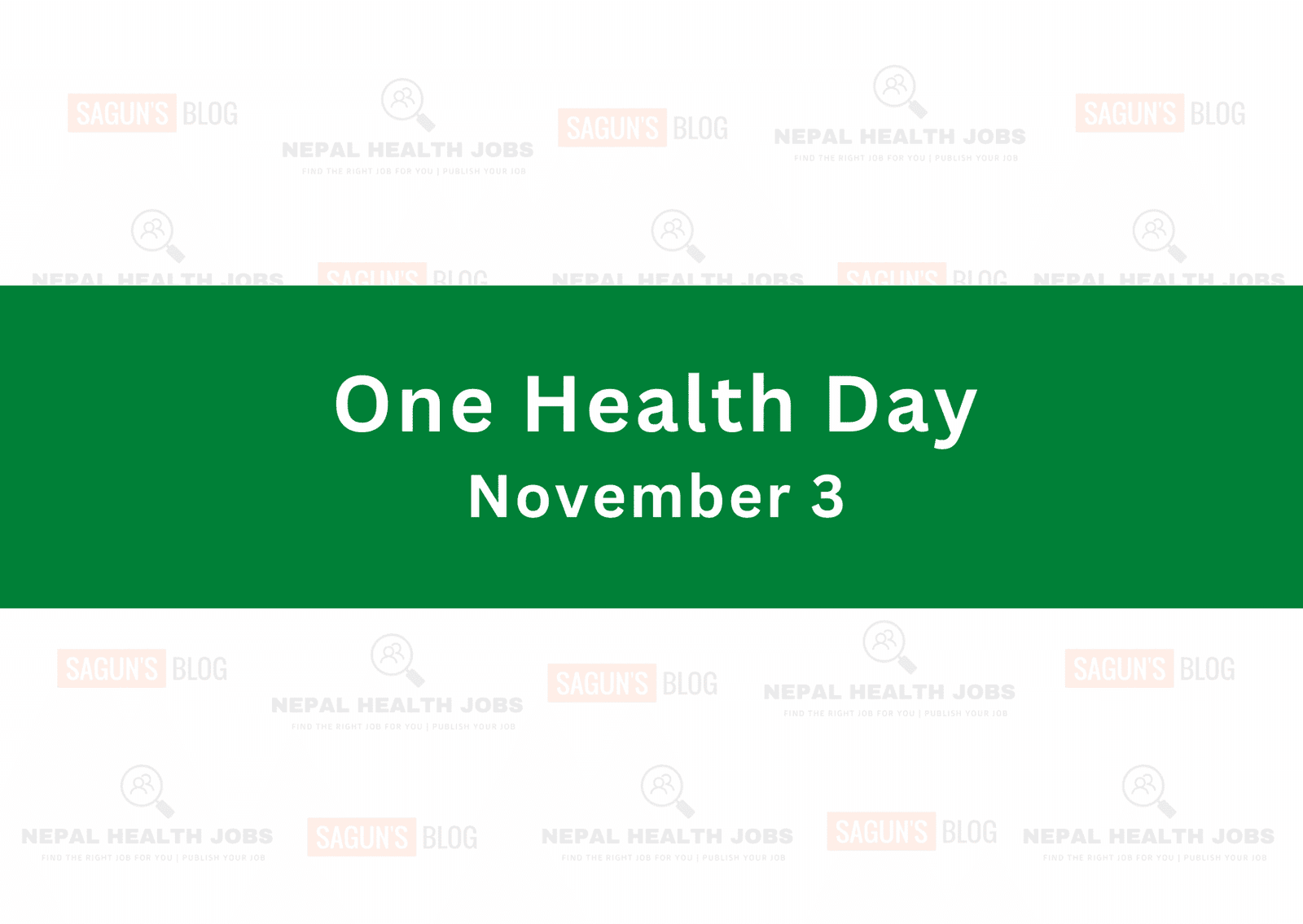 One Health Day
One Health Day is an international campaign co-coordinated by the One Health Commission, the One Health Initiative Autonomous pro bono Team and the One Health Platform Foundation. Each year November 3, marks annual One Health Day which is a global campaign that celebrates and brings attention to the need for a One Health approach to address shared health threats at the human-animal-environment interface.
A One Health approach can address a wide range of public health concerns like antimicrobial resistance, environmental health, food safety,  mental health, vector-borne diseases, zoonotic diseases, and much more.
One Health is a collaborative, multisectoral, and trans-disciplinary approach — working at the local, regional, national, and global levels — with the goal of achieving optimal health outcomes recognizing the interconnection between people, animals, plants, and their shared environment.
The goal of One Health Day is to bring attention around the world to the need for One Health interactions and for the world to 'see them in action'.
Source of info: CDC & https://onehealthday.com
---
Related
00

days

00

hours

00

minutes

00

seconds