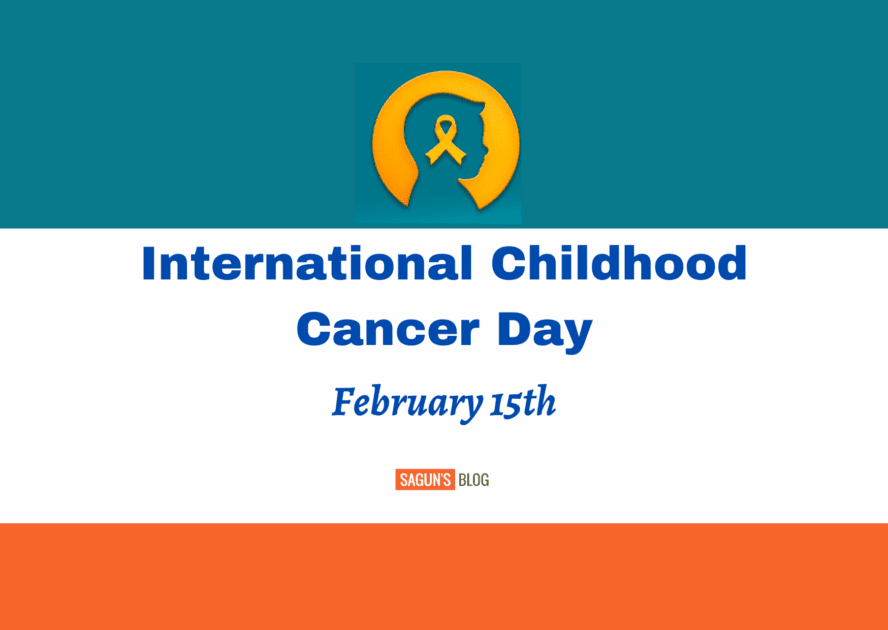 International Childhood Cancer Day
International Childhood Cancer Day is observed on February 15 every year and all over the world. International Childhood Cancer Day is a global collaborative campaign to raise awareness about childhood cancer, and to express support for children and adolescents with cancer, the survivors and their families.
Every day, more than 1000 children are diagnosed with cancer. This news sets all concerned on a demanding and life-changing journey. For children in high-income countries, more than 80% survive. But, for many children living in low- or middle-income countries in the Eastern Mediterranean Region and beyond, the reality is death and immense family strain.
The Target Goal of the WHO Global Childhood Cancer Initiative is to eliminate all pain and suffering of children fighting cancer and achieve at least 60% survival for all children diagnosed with cancer around the world by 2030.
Early diagnosis consists of three components:
awareness of symptoms by families and primary care providers;

accurate and timely clinical evaluation, diagnosis and staging (determining the extent to which a cancer has spread); and

access to prompt treatment.
Let's unite to make the world aware to close the gap in cancer care and CureAll children with cancer.
Source of info: International Childhood Cancer Day, WHO. 
Related
00

days

00

hours

00

minutes

00

seconds