The 12th  European Congress on Tropical Medicine and International Health (ECTMIH) is being held in Bergen, Norway in 2021. The first ECTMIH was held in Hamburg in 1995 speared by a group of experts in tropical medicine and international health. The aim of ECTMIH is to provide a platform for experts, scientists and researchers to present state of the arts updates,  scientific developments and breakthroughs in tropical medicine and global health. The conference strengthens networks and create new partnerships.
The congress has evolved over the years from mainly focusing on tropical diseases to also include challenges in global health. The first congress to incorporate global health in its program was the 5th in Amsterdam in 2007. Since then ECTMIH has turned into a leading forum for global challenges and tropical medicine.
In 2021 ECTMIH will focus on global challenges in health, migration and equity. UNHCR reports the highest levels of displacement on record, with an unprecedented 70,8 million people around the world who have been forced from home. Furthermore, the top five killers of displaced children under the age of five are malaria, malnutrition, measles, diarrhoea and respiratory tract infections. We hope that your contributions to the conference shed light on the issues displaced people face.  
Due to the Coronavirus pandemic and the ever changing situation in the world we have decided to host ECTMIH 2021 online. ECTMIH 2021 will be a four day virtual congress.
The congress will be held on an interactive digital platform that allows participants to engage in breakout rooms, ask questions during sessions, network and much more. Introducing the digital platform OnAIR by EventsAIR for the virtual ECTMIH 2021.
Call for Abstracts 
Interested in presenting your work in one of the tracks for ECTMIH 2021? The call for abstract is now open.  This is an excellent way to communicate your research, and attendance fees are particularly low for PhD-candidates, and you do not need funds for travelling either. Young professionals bonus: One day entirely dedicated to skill sessions for young investigators! Select the topic where you need to catch up.
Deadline extended to 9. April 2021.   
Please use the link above to register and submit your abstract.
Participants and students are invited to submit abstracts for oral presentations or poster presentations at our conference. 
Notification to authors of accepted abstracts will be given together with an invitation to develop a poster or an oral presentation. 
Awards will be given to best posters and the best oral presentations at the conference. 
ABSTRACT GUIDELINES 
The abstract can be on any subject of relevance to global challenges in health, migration, and equity both research and practice. The abstract should correlate to at least one of the tracks at the congress. If your abstract fits in to more than one track, please indicate this in your submission: 
Track 1. Migration, climate and health 
Track 2. HIV, TB and hepatitis 
Track 3. Malaria, parasitic, vector-borne and neglected tropical infectious diseases 
Track 4. OneHealth, antimicrobial resistance, water and sanitation 
Track 5. Building strong health systems to achieve UHC: the role of rights, governance, technology and priority setting 
Track 6. Nutrition, NCD's, oral health 
Track 7. Mental health and health promotion 
Track 8. Disasters, accidents, injuries, global surgery and rehabilitation 
Track 9. Sexual, reproductive and child health and rights
Track 10. Taking stock of the Coronavirus pandemic (only posters)
Students, researchers, and health practitioners are invited to submit an abstract. 
The following guidelines apply:  
The abstract should be submitted in English 
Maximum number of words (NOT including authors and affiliations): 300 
Title: maximum 20 words 
The abstract should follow the structure:  
Objective 
Methods 
Results 
Conclusion 
Deadline for Abstract Submission is coming up 15th March 2021.
---
Latest Posts
Thanks for visiting us.
Disclaimer: The resources, documents, guidelines, and information on this blog have been collected from various sources and are intended for informational purposes only. Information published on or through this website and affiliated social media channels does not represent the intention, plan, or strategies of an organization that the initiator is associated with in a professional or personal capacity, unless explicitly indicated.
If you have any complaints, information, or suggestions about the content published on Public Health Update, please feel free to contact us at blog.publichealthupdate@gmail.com.
#StayUpdated
---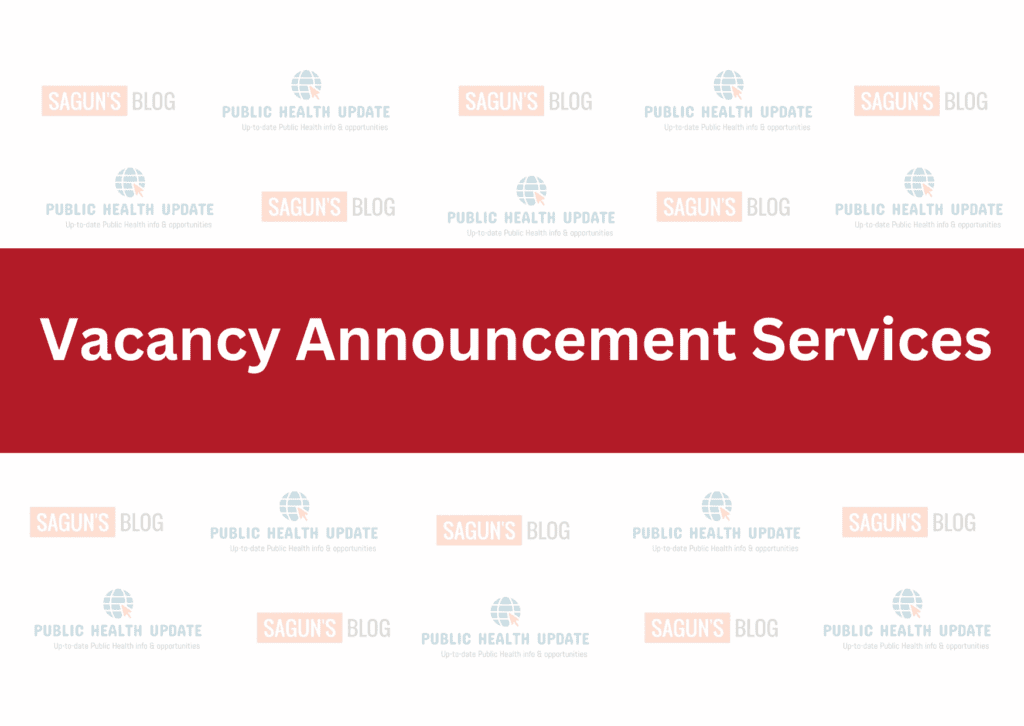 ---