Overview
Mentorship is a fundamental part of health research. But many research institutions around the world, especially in low and middle-income countries, lack specific tools to enhance mentorship. In addition, Covid-19 has radically changed the mentorship environment, changing the nature of research collaboration, supervision, and mentorship.
Mentorship is a cross-cutting issue at the heart of TDR Global activities. The purpose of 2021 TDR Global Mentorship Contest will be to identify actionable ideas, tools, resources, and support related to research mentorship during and after COVID-19 pandemic.
There will be two stages in 2021 TDR Global Mentorship Open Call. Stage;
Stage 1: Regional Mentorship Contest. Three regional mentorship open call contests will be launched in Latin America, Africa and Asia.
Stage 2: Global Mentorship Contest. Finalists from three regions will go to the global final pitch in September/October 2021.
Submission guidelines are described below.
TDR Global, TDR nodes in Africa, Latin America, Asia and SESH are the main organizers of the open call.
Eligibility
All TDR Global members are eligible.
Language for the entries: English
Theme
Entries should focus on actionable tools, resources, and support related to research or institutional mentorship using online platforms, face-to-face meeting, or other method.
Format
Submitter's name
Country of origin
Title
Brief description of the idea (200-500 words)
How likely the idea will be successful (100-300 words)
Judging Criteria
Submissions will be judged on a 1-10 scale according to the following four criteria:
1. Clear description
2. Potential for enhancing research mentorship in LMICs
3. Innovation
4. Feasibility
Submission deadline
11 August 2021 24.00 Geneva time GMT+2
Mentorship Contest Information Session
Jul 28, 2021 03:00 PM Jakarta GMT+7
TDR Global Asia offer this information session for members interested in the mentorship contest. TDR Global members are encouraged to attend to learn more and get their questions answered.
TDR Global Member Voting
We invite all TDR Global member to vote the best mentorship idea from 16-21 August 2021. Submitter's name and country will not shown. We will send the link to vote on 16 August 2021.
Prizes
Participants compete for prizes that include cash and mentoring process to help develop and implement those ideas. Ideas will be judged by a jury of professionals and TDR Global members will have the opportunity to vote for their favorite ideas. Finalist will have the opportunity to win the global prize.
1. Best Mentorship Idea 1st place USD 1000
2. Best Mentorship Idea 2nd place USD 500
3. Most Popular Idea USD 500
4. 2 Lucky voters USD 50
Member can submit more than one idea.
Submit your idea here: https://bit.ly/mentorshipidea
---
Latest Posts
Thanks for visiting us.
Disclaimer: The resources, documents, guidelines, and information on this blog have been collected from various sources and are intended for informational purposes only. Information published on or through this website and affiliated social media channels does not represent the intention, plan, or strategies of an organization that the initiator is associated with in a professional or personal capacity, unless explicitly indicated.
If you have any complaints, information, or suggestions about the content published on Public Health Update, please feel free to contact us at blog.publichealthupdate@gmail.com.
#StayUpdated
---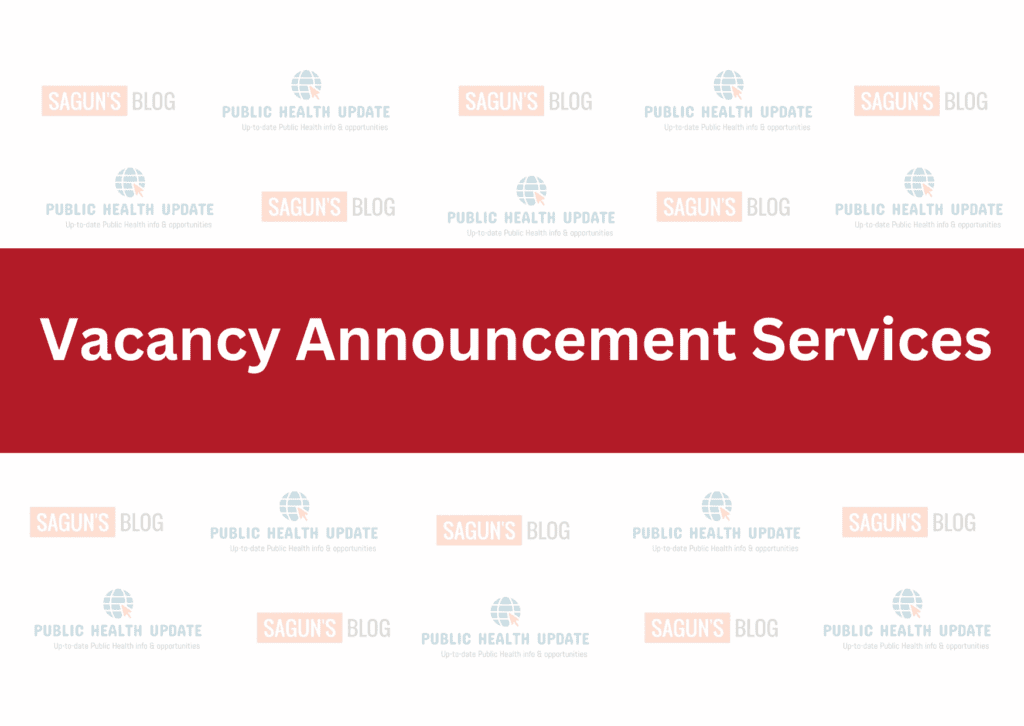 ---