Out of 28 countries formally assessed by WHO, Singapore is the first to have achieved the highest maturity level (ML 4) in WHO's classification of regulatory authorities for medical products. Achieving ML 4 brings Singapore closer to becoming a WHO listed authority, a new scheme that will be operational later this year and will list the world's regulators of reference.
"This is great recognition of Singapore's achievement and very good news for the broader region," said Martin Taylor, WHO Western Pacific Region Director of Health Systems & Services and acting Director for Data, Strategy & Innovation. "Singapore already helps several neighbouring countries to expedite their medicines assessments and this WHO classification may also encourage other countries and areas to continue strengthening their medicines oversight."
Regulation of medical products is extremely important for all health systems and for access to quality vaccines, medicines and other health products. Apart from ensuring the quality, safety and efficacy of medical products, regulatory authorities that function well also perform critical functions such as faster authorization of products and drug safety monitoring after authorization.
WHO's assessment of regulatory authorities is based on the 'Global Benchmarking Tool' – an evaluation tool that checks regulatory functions against a set of more than 260 indicators – covering core regulatory functions such as product authorization, testing of products, market surveillance and the ability to detect adverse events – to establish their level of maturity and functionality. Regulatory authorities that reach maturity levels 3 and 4 will be considered eligible for inclusion among WHO-listed authorities, after additional evaluation of their performance.
The benchmarking of Singapore's Health Sciences Authority (HSA) was carried out by a WHO-led team of international experts. In late 2021, WHO conducted a formal evaluation of the Authority and the HSA was found to perform well against the indicators of the Global Benchmarking Tool.
"The Health Sciences Authority of Singapore is honoured to have achieved maturity level 4 in WHO's recent global benchmarking assessment," said Dr Choong May Ling, Mimi, Chief Executive Officer, Health Sciences Authority, Singapore. "This achievement is a significant milestone and affirmation for Singapore as the first WHO Member State to have reached this highest maturity level for our medicines regulatory system. I believe this achievement will boost public confidence and trust in the system. I look forward to HSA sustaining our culture of operational excellence and continuous improvement and continuing our strong collaboration with WHO in regulatory systems strengthening."
Fewer than 30% of the world's medicines regulatory authorities are considered to have the capacity to perform the functions required to ensure medicines, vaccines and other health products work and do not harm patients. For that reason, WHO has intensified efforts to bolster the capacity to regulate medical products in all regions and is working to strengthen regulatory networks where the most advanced regulatory authorities can act as lighthouses for regulators with fewer resources or which have not yet reached maturity.
"The core of WHO's work is to empower countries through support and knowledge sharing so that they can expand access to health services for their populations," said Mariângela Simão, WHO Assistant Director General for Access to Medicines and Other Health Products. "If countries want to improve health outcomes, if they want to be able to address health emergencies and expand local production, they first need to be able to ensure access to safe and quality medical products that actually work and benefit patients."
---
Latest Posts
Thanks for visiting us.
Disclaimer: The resources, documents, guidelines, and information on this blog have been collected from various sources and are intended for informational purposes only. Information published on or through this website and affiliated social media channels does not represent the intention, plan, or strategies of an organization that the initiator is associated with in a professional or personal capacity, unless explicitly indicated.
If you have any complaints, information, or suggestions about the content published on Public Health Update, please feel free to contact us at blog.publichealthupdate@gmail.com.
#StayUpdated
---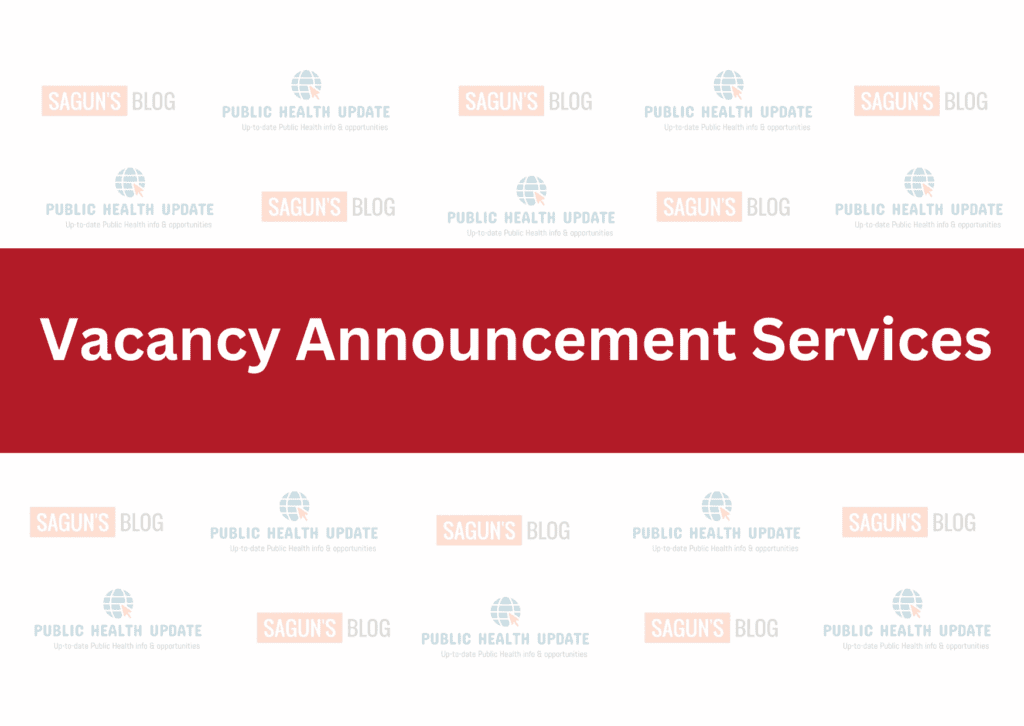 ---