Overview
The Ministry of Health and Population has published a new report on Enhanced Surveillance on Sero-prevalence of SARS-COV-2 in General Population.
The national Sero-prevalence survey of Nepal for COVID-19 was conducted from 09 to 22 October 2020. The primary objective was to estimate the Sero-prevalence of SARSCoV-2 in the general population of Nepal by measuring total antibodies which peak around three weeks after infection. The findings of this survey will help national authorities to initiate more targeted public health measures to control and prevent COVID-19. A multistage cluster sampling method was used to select a representative sample of the population.
Key results
The weighted estimate of national Sero-prevalence for COVID-19 in Nepal was 14.4% (95%CI 11.8-17.0). Relatively higher Sero prevalence of 15.8% (95%CI 13.0-19.1) was observed in males compared to 12.2% (95%CI 9.0-16.4) females. The COVID-19 Seroprevalence distribution among the three ecological regions of mountains, hills and terai were 4.6% (95%CI 2.2-9.5), 11.7% (95%CI 7.5-17.9) and 17.7% (95%CI 14.7-21.2), respectively. Among frontline healthcare workers/security personnel, Sero-prevalence was 10.8% (95%CI 5.8-19.1). The risk analysis identified that the terai region (OR = 4.31) was found to have four times greater risk of exposure to infection than the mountain region. Similarly, the hill region (OR = 2.91) was found to have three times greater risk than the mountain region. The survey data was analyzed using survey design weights and post-stratification with the provincial population.

Conclusion
The present study is the first serosurvey conducted from a planned series of Seroprevalence studies for COVID-19 in Nepal. The estimated national Sero-prevalence was 14.4% (95% CI, 11.8-17.0). The actual infection prevalence is far greater than the observed case prevalence observed through routine surveillance systems. However, a substantial proportion of Nepal is still susceptible to COVID-19. Terai regions are comparatively more affected by COVID-19 than the hill regions or mountain regions. Therefore, greater protection of the hill and mountainous region populations may play a role in controlling and preventing COVID-19 in these areas.
Recommendations
Findings from survey suggests that case detection is low, there is a need for greater action to support testing expansion for the detection of asymptomatic and mildly symptomatic cases in the community, as well as rigorous and systematic contact tracing in an effort to break the chain of transmission. The survey findings suggest that a high proportion of the population is still susceptible (approximately 85%) to COVID-19. Therefore, there is a need for stricter adherence to public health and social measures to continuously mitigate SARS-CoV-2 transmission in the community.
Excerpt from Executive summary.
---
Latest Posts
Thanks for visiting us.
Disclaimer: The resources, documents, guidelines, and information on this blog have been collected from various sources and are intended for informational purposes only. Information published on or through this website and affiliated social media channels does not represent the intention, plan, or strategies of an organization that the initiator is associated with in a professional or personal capacity, unless explicitly indicated.
If you have any complaints, information, or suggestions about the content published on Public Health Update, please feel free to contact us at blog.publichealthupdate@gmail.com.
#StayUpdated
---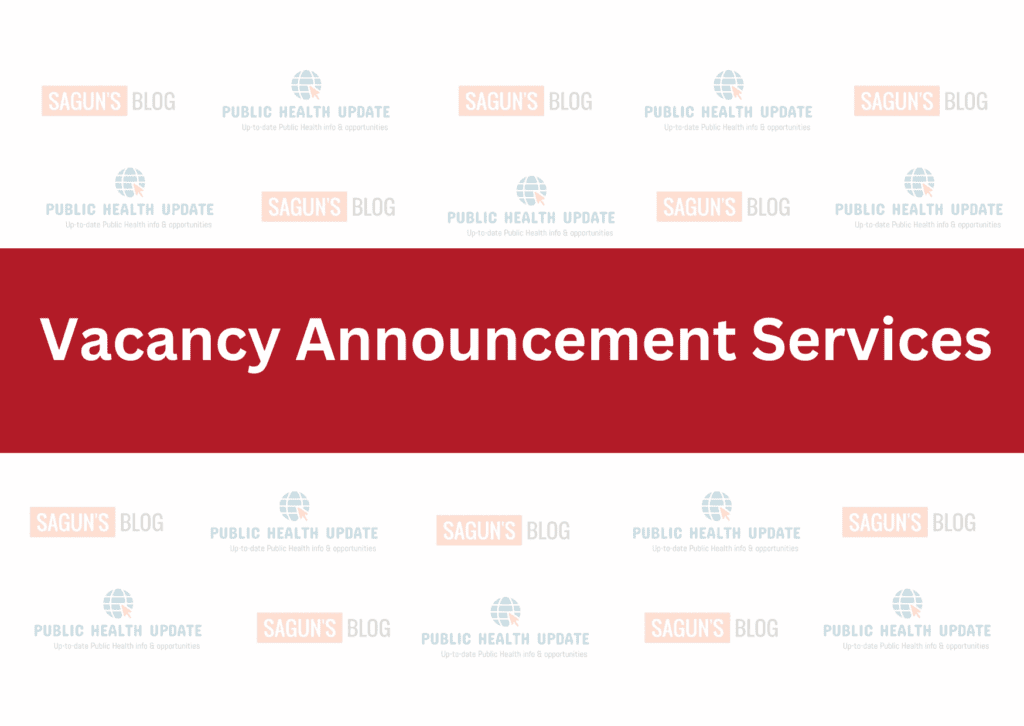 ---