Prasharam BC, BPH 7th semester, National Academy for Medical Sciences (NAMS) Purbanchal University
The Covid-19 pandemic has impacted our lives in so many ways. People in the world are currently facing an unprecedented crisis due the spread of the coronavirus, and Nepal is no exception. The second wave of Covid-19 in Nepal is found to be more dangerous than the first. The Covid-19 crisis has upset the routine of many people. Staying healthy and safe is the first priority at this time. Government has imposed lockdown as public health action, for social distancing to limit the outdoor activities of people. The social distancing and strict hygiene practice are crucial for the control of the spread of Covid-19. Following the government advice, we have encouraged to stay home to help combat the spread of Covid-19.
Many of us are facing challenges that can be stressful, overwhelming. It is normal to feel overwhelmed, anxious and stressed. The social distancing and self-isolation may result in social loneliness because face to face interaction has be restricted. We are social beings, therefore loneliness and sadness can occur as a result of social distancing and self-isolation. It is very important now to improve our immune system and to take care of our mental health.
The following are the tips that will help to take good care of health (immune system) and coping with the Covid-19 pandemic:
1. Eat healthy
The food we eat plays a vital role in determining our overall health and immunity. Processed foods tend to be filled with sodium, added and saturated fats, which can cause unwanted weight gain and health problems therefore we should limit the intake of processed foods and consume fruits, vegetables, healthy fats, whole grains and healthy protein. Here are the nutrition advices for adults during Covid-19 pandemic:
Eat fresh and unprocessed foods every day:
Eat fruits, vegetables, legumes (e.g. beans), nuts and whole grains (e.g. unprocessed maize, millet, oats, wheat, tubers or roots such as potato, yam), foods from animal sources (e.g. meat, fish, eggs and milk).
Choose raw vegetables and fresh fruit rather than foods that are high in sugar, fat or salt.
Do not overcook vegetables because this can lead to the loss of important vitamins.
Drink enough water every day:
Drink minimum 8-10 glasses of water every day.
Eat moderate amounts of fat and oil:
Consume unsaturated fats (e.g. found in fish, avocado, nuts, olive oil, soy, canola, sunflower and corn oils) rather than saturated fats (e.g. found in fatty meat, butter, coconut oil, cream, cheese, ghee and lard). Choose white meat (e.g. poultry) and fish, which are generally low in fat, rather than red meat. Avoid processed meats because they are high in fat and salt.
Limit your daily salt intake to less than 5 g (approximately 1 teaspoon), and use iodized salt. Choose fresh fruits instead of sweet snacks such as cookies, cakes and chocolate.
2. Stay physically active
Being active can be as simple as taking short walk around your backyard, gardening, cleaning home environment, cooking food. Set aside some time to exercise or to practice a sport. This will support to improve physical and mental health. Keep your body flexible by stretching or doing yoga in the morning when you wake up. You can also stay active by practicing singing or joining a virtual groups.
3. Establish daily routine
Even you are staying at home all the day, having daily routine helps you to stay active and busy. Having daily routine is important to keep you stay active, strong and healthy during self-isolation.
4. Connect with others
Talk with other people you trust about your problems and how you are feeling. Take this time to re-connect with your friends, families during self-isolation. If you are active on Facebook, use messenger to chat or to play games with your friends. Take time to utilize multitudes of technologies and apps that can help you to stay in touch with distant loved ones.
4. Get plenty of sleep
Not getting enough sleep can make feel not just sleepy, but also tired and physically fatigued. During this time of crisis it is very important to establish routine and get plenty of sleep in order to maintain overall health.
5. Limit your screen time
It is very important to reduce the screen time but it may be difficult to limit the screen time during this period because everyone is working and learning from home. Scheduling breaks throughout day that are free from screens can help to reduce screen time.
6. Avoid information overload
Watching or reading too much negative news can increase anxiety. Limit the time you take in negative news and use the extra time to fill yourself with positive vibes.
7. Watch or read something uplifting
Sometimes distraction can be helpful. Watch something that make you feel uplifting and allow yourself to zone out from what's going on in the world. Watching movies, TV shows, Reading novels can be helpful for distracting yourself from stress.
8. Practice self-care
Plug into tools to help you de-stress and take care of yourself. Practice yoga, meditation, breathing exercise that will reduce stress. Engaging your mind in your favorite activities during lockdown. Whatever your favorite thing is- reading a book, painting, playing an instrument or streaming your favorite music, dancing, writing, singing, etc. which will help you to feel better during this tough time.
9. Learn something new : Keeping yourself busy during Covid-19 is very important. It is great time to make a start to learn new things. You can get into drawing or learning a musical instrument or learning new languages.
SUSTAINABLY IMPROVING WATER SUPPLY, SANITATION AND HYGIENE BEHAVIOR IN RURAL AREAS OF NEPAL

–

Prasharam BC
---
Latest Posts
Thanks for visiting us.
Disclaimer: The resources, documents, guidelines, and information on this blog have been collected from various sources and are intended for informational purposes only. Information published on or through this website and affiliated social media channels does not represent the intention, plan, or strategies of an organization that the initiator is associated with in a professional or personal capacity, unless explicitly indicated.
If you have any complaints, information, or suggestions about the content published on Public Health Update, please feel free to contact us at blog.publichealthupdate@gmail.com.
#StayUpdated
---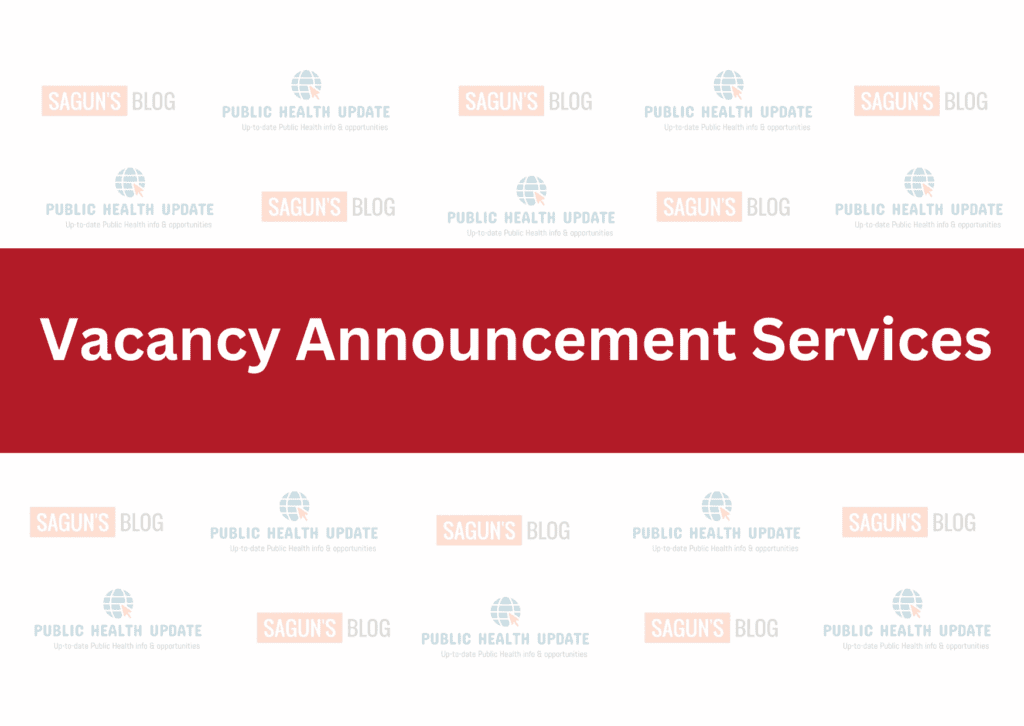 ---