The World Health Organization South-East Asia Region today announced Bhutan and Timor-Leste have eliminated rubella, a highly contagious disease that causes serious illness and irreversible birth defects in newborns of women infected during pregnancy, but preventable through vaccination.
Bhutan and Timor-Leste had eliminated measles in 2017 and 2018 respectively, and now join Maldives and Sri Lanka to achieve elimination of measles and rubella by 2023, a flagship priority program of WHO South-East Asia Region.
"Strong government leadership and steadfast commitment of health care workers, volunteers and partners, and community participation have been critical to implementation of strong vaccine-preventable disease surveillance and increasing access to immunization services," said Dr Poonam Khetrapal Singh, Regional Director WHO South-East Asia, while congratulating Bhutan and Timor-Leste on their achievement.
The announcement follows recommendations made by the Regional Verification Commission for Measles and Rubella Elimination which met in Bangkok, Thailand, in June, which after reviewing the data provided by Bhutan and Timor-Leste, concluded that the two countries had interrupted transmission of endemic rubella virus for more than 36 months.
Cautioning against the risk of virus importation, the Regional Director said continued focused efforts would be needed to now implement a post-elimination sustainability plan that builds on the strategies that led to elimination of endemic measles and rubella.
The Commission, which meets annually, reviewed the data provided by countries and verified that measles elimination has been sustained in Bhutan, DPR Korea, Maldives, Sri Lanka and Timor-Leste; and rubella elimination in Maldives and Sri Lanka.
It recommended documenting the lessons learnt with regard to achieving and sustaining measles and rubella elimination, including cross-border collaboration.
Significant progress is being made even in the endemic countries, the Commission noted, and mentioned the strong political commitment; high-quality and sensitive surveillance; well-functioning laboratory network; well-developed outbreak response plan and ongoing efforts to address gaps in population immunity as per WHO guidelines.
According to the WHO UNICEF estimates of national immunization coverage released on 18 July 2023, coverage with first dose of a measles-rubella containing vaccine in the South-East Asia Region has improved from 86% in 2021 to 92% in 2022 (a 6 percent increase), while coverage of 2nd dose of the vaccine has jumped from 78% in 2021 to 85% in 2022 (a 7 percent point increase).
Six countries in the Region – Bangladesh, Bhutan, India, Maldives, Sri Lanka, Thailand – have achieved a coverage of 95% or more during 2022, while three of these – Bhutan, Maldives and Sri Lanka – have achieved more than 95% coverage with the second dose as well.
The South-East Asia Region has set a target of achieving more than 95% coverage with two doses of measles-rubella containing vaccine in all districts of all countries of the Region.
In 2014 Regional Director Dr Poonam Khetrapal Singh set measles elimination and rubella control as one the flagship priority programs in the WHO South-East Asia Region. In 2019 the flagship goal was revised to measles and rubella elimination by 2023. By then six countries – Bangladesh, Bhutan, Maldives, Nepal, Sri Lanka, and Timor-Leste – had achieved rubella control and four – Bhutan, Maldives, DPR Korea and Timor-Leste – had eliminated measles.
Countries, partner agencies and the communities have worked in unison over the years to prevent and protect children against measles and rubella, major childhood killer and debilitating diseases, globally.
New Delhi | July 21, 2023: Press release 1815
---
Latest Posts
Thanks for visiting us.
Disclaimer: The resources, documents, guidelines, and information on this blog have been collected from various sources and are intended for informational purposes only. Information published on or through this website and affiliated social media channels does not represent the intention, plan, or strategies of an organization that the initiator is associated with in a professional or personal capacity, unless explicitly indicated.
If you have any complaints, information, or suggestions about the content published on Public Health Update, please feel free to contact us at blog.publichealthupdate@gmail.com.
#StayUpdated
---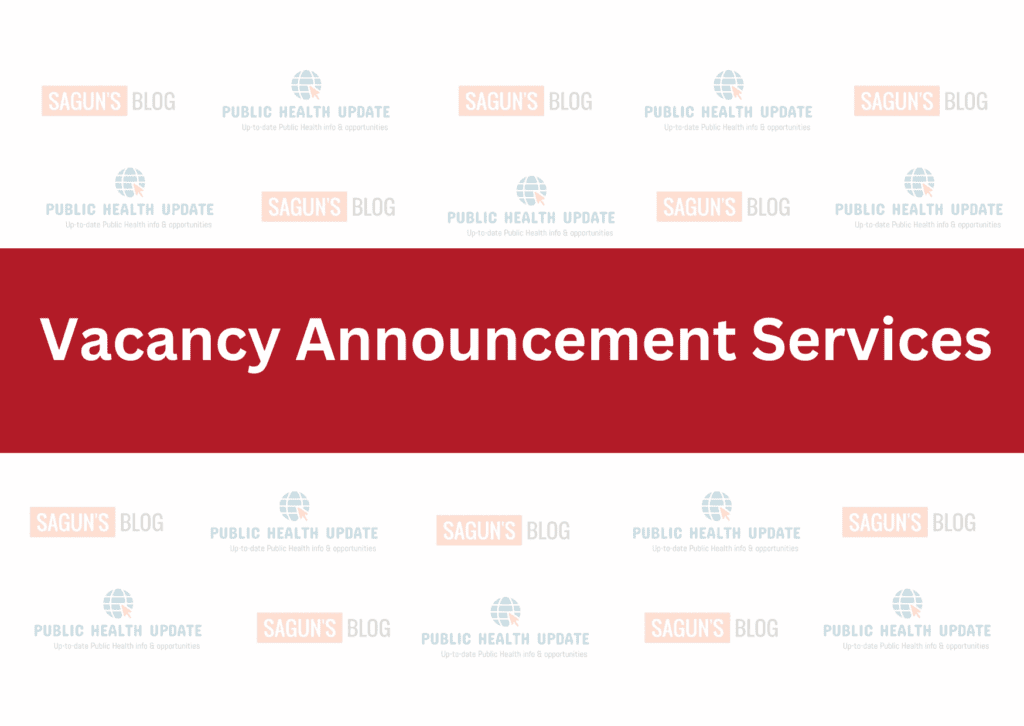 ---