By Dr Poonam Khetrapal Singh, WHO Regional Director for South-East Asia
To mark World Hepatitis Day, WHO is urging policy makers, health care providers and political and civil society leaders in the South-East Asia Region and globally to accelerate hepatitis testing and treatment, recognizing that everyone, everywhere has just 'One life' and 'one liver' – the theme of this year's event.
Globally, an estimated 354 million people live with chronic hepatitis B and C and nearly 1.1 million die annually from hepatitis-related complications such as liver cirrhosis and cancer. Hundreds of millions of people with hepatitis remain unaware of their status, which is why for decades it has been referred to as the 'silent killer'. Safe and effective vaccines can prevent hepatitis B and antiviral drugs can manage chronic hepatitis B and cure most cases of hepatitis C. However, to achieve these outcomes and eliminate hepatitis as a public health threat by 2030 – the Sustainable Development Goal target – access to prompt and accurate testing is required.
The South-East Asia Region accounts for around 20% of the global hepatitis mortality burden. An estimated 81% of all hepatitis deaths in the Region are attributable to hepatitis B and C. An estimated 60 million people live with chronic hepatitis B and about 10.5 million live with chronic hepatitis C. Every year, the Region sees almost half a million new hepatitis B and C infections – about one every minute.
Nine countries of the Region have achieved coverage of more than 90% of the third dose of hepatitis B vaccine. Eight countries now also provide the hepatitis B vaccine birth dose. To date, four countries have controlled hepatitis B through vaccination. However, timely access to testing and treatment for hepatitis B and C continues to lag. Just 10.5% of people who are eligible for treatment of hepatitis B know their status, and just 4.5% are on treatment. For hepatitis C, just 6.9% of people eligible for treatment know their status, and of them, just 23% have access to treatment.
To accelerate Region-wide access to hepatitis testing and treatment, WHO is calling for action in several key areas. First, policy makers should incorporate hepatitis testing and treatment into packages of essential primary health care services, recognizing that testing and treatment must be accessible within the community, close to where people live and work, and included as part of universal health coverage.
Second, health and community leaders should reach out to, empower and engage vulnerable and high-risk communities specifically, and people from all walks of life generally, building on the immense success of similar initiatives for HIV, as well as the Region's 'Nothing for us, without us' approach.
Third, policy makers and health care providers – including in the private sector – should actively integrate services for hepatitis, HIV and sexually transmitted infections (STIs), in alignment with the Region's integrated Action Plan for Viral Hepatitis, HIV and STIs 2022–2030, and with a focus on increasing efficiency and reducing gaps and fragmentation.
Fourth, countries should realign – as appropriate – the funding allocated to each of the three diseases, with a focus on delivering maximum impact, based on current disease burdens.
Our targets are ambitious but achievable. By 2030, we must achieve a 90% reduction in new chronic hepatitis infections and a 65% reduction in hepatitis mortality. We must eliminate hepatitis as a public health threat. On World Hepatitis Day, WHO reiterates its support to all countries of the Region to accelerate rapid, strategic and equitable progress, for healthier livers and healthier lives.
28 July 2022  Statement [WHO SEARO]
---
Latest Posts
Thanks for visiting us.
Disclaimer: The resources, documents, guidelines, and information on this blog have been collected from various sources and are intended for informational purposes only. Information published on or through this website and affiliated social media channels does not represent the intention, plan, or strategies of an organization that the initiator is associated with in a professional or personal capacity, unless explicitly indicated.
If you have any complaints, information, or suggestions about the content published on Public Health Update, please feel free to contact us at blog.publichealthupdate@gmail.com.
#StayUpdated
---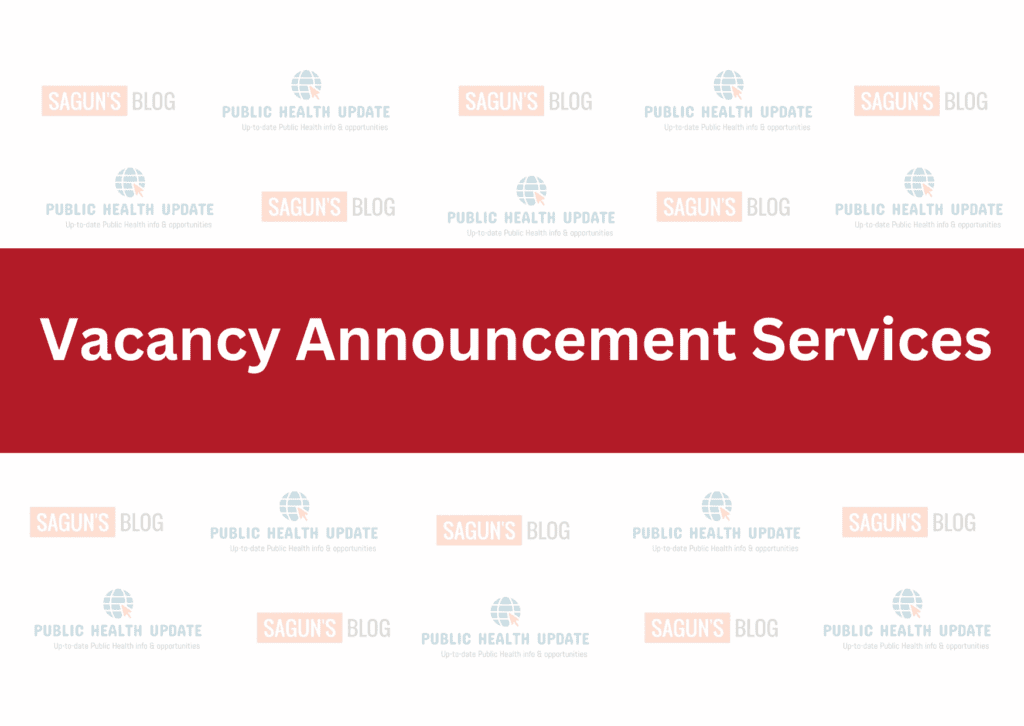 ---