The World Health Organization in the Western Pacific has launched the first WHO Western Pacific Innovation Challenge: Innovation for the Future of Public Health. The Innovation Challenge is calling for innovators to submit their solutions to better the health and well-being of people in the Western Pacific Region.
Applications can be submitted at https://wproinnov.awardsplatform.com/.
Read below for more information.
Purpose: find tailored solutions for health in our region
The demand for health innovations in the Western Pacific is high and will continue to increase with emerging socioeconomic dynamics. In 2019, as part the For the Future vision in the Western Pacific, the Organization identified four strategic priorities to tackle over the coming five years: health security, including antimicrobial resistance; noncommunicable diseases and ageing; climate change and the environment; and reaching the unreached. In achieving this vision, For the Future calls on WHO to find new approaches through innovation to meet these challenges and future ones.
WHO in the Western Pacific has made efforts to embed innovation in the organizational culture, and is working to empower countries to chart a sustainable path to improving the health of people across the Region. 
The Innovation Challenge is an opportunity for WHO to source and select innovators with profound understandings of the health needs of people in the Western Pacific and to create an ecosystem of innovators who have sustainable, cost-effective, and inclusive solutions that can address these needs.
WHO believes in the potential for both entrepreneurial forms of innovation, with new technologies, services and products that can advance the efficiency and effectiveness of public health, as well as more home-grown innovative solutions which may have explosive impact because they are already adapted to the local context potentially costing less to implement and scale.
Submission categories:
The WHO Western Pacific Innovation Challenge has five categories of submission:
All solutions submitted to the Innovation Challenge must be beyond the ideation stage, having gone through pilot testing to prove feasibility and ideally effectiveness. The solutions must have been adapted or be adaptable to the WHO Western Pacific Region.
Eligibility:
The Innovation Challenge is open to all public health innovators from any of WHO's Member States, but especially those investing in the countries and areas of the Western Pacific Region, or those willing to explore opportunities there. Any person from or organization registered in any WHO Member State is eligible to submit their work.
Submissions from individuals or organizations who are working with or have worked with military, arms, tobacco, alcohol or pharmaceutical products or services, or for advertising of these commercial products or services will not be accepted. Submissions should also have not been produced with funds or any kind of support from the above-mentioned industries. Entries must also be original solutions.
Selection criteria:
The Innovation Challenge will have panels of WHO staff and industry experts to judge the submissions and select 30 finalists.
Finalists will be invited to attend the WPRO Innovation Forum to be held in February. Their solutions will be presented to representatives of WHO Member States in the Western Pacific, public organizations, partners and donors. Accelerators will also be in attendance. 
The submitted solutions will be assessed on five dimensions:
Innovativeness (20%)
Relevance (20%)
Scalability (20%)
Adaptability & Viability (20%)
Impact (20%)
Submission deadline:
All submissions must be received by 31 October 2021, 11:59 PM Manila Time (GMT +8).
The finalists will be selected in early January 2022 and contacted individually via email.
Apply now:
Submit your application here: https://wproinnov.awardsplatform.com/
Frequently asked questions are also available on the site. If you need support, please contact wproinnov@who.int.
---
Latest Posts
Thanks for visiting us.
Disclaimer: The resources, documents, guidelines, and information on this blog have been collected from various sources and are intended for informational purposes only. Information published on or through this website and affiliated social media channels does not represent the intention, plan, or strategies of an organization that the initiator is associated with in a professional or personal capacity, unless explicitly indicated.
If you have any complaints, information, or suggestions about the content published on Public Health Update, please feel free to contact us at blog.publichealthupdate@gmail.com.
#StayUpdated
---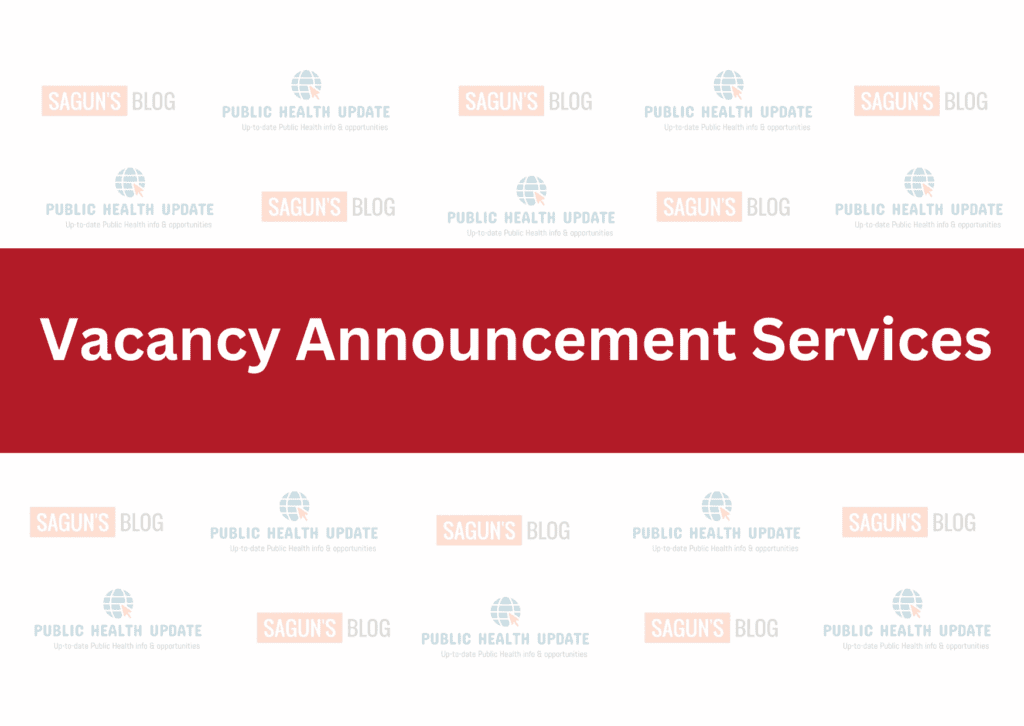 ---