The Country Profile provides an overview of findings from the Global Burden of Disease (GBD). Data are based on over 80,000 different data sources used by researchers to produce the most scientifically rigorous estimates possible. Estimates from the GBD study may differ from national statistics due to differences in data sources and methodology.
Country Profile: Nepal
2019 population- 30.4M
2019 fertility rate- 2.1
2019 educational attainment (years)- 4.7
How well is this country or territory providing effective, essential health services?
UHC effective coverage index: The Universal Health Coverage (UHC) effective coverage index aims to represent service coverage across population health needs and how much these services could contribute to improved health.
1990- 29.3
2010- 44.9
2019- 47.3
What causes the most deaths? Top 10 causes of total number of deaths in 2019 (2019 ranking)
COPD
Ischemic heart disease
Stroke
Lower respiratory infect
Neonatal disorders
Cirrhosis
Tuberculosis
Asthma
Diarrhoeal diseases
Chronic Kidney diseases
13. Self-harm
What risk factors drive the most death and disability combined? Top 10 risks contributing to total number of DALYs in 2019 (2019 ranking)
Malnutrition
Air
Tobacco
High blood pressure
Dietary risks
Occupational risks
High fasting plasma glucose
High fasting plasma glucose
Alcohol use
WaSH
13. Non-optimal temperature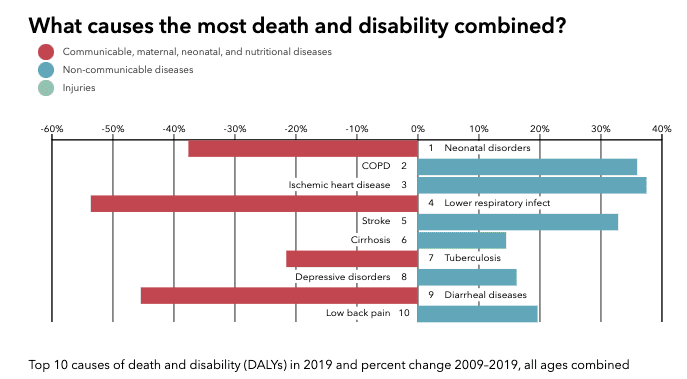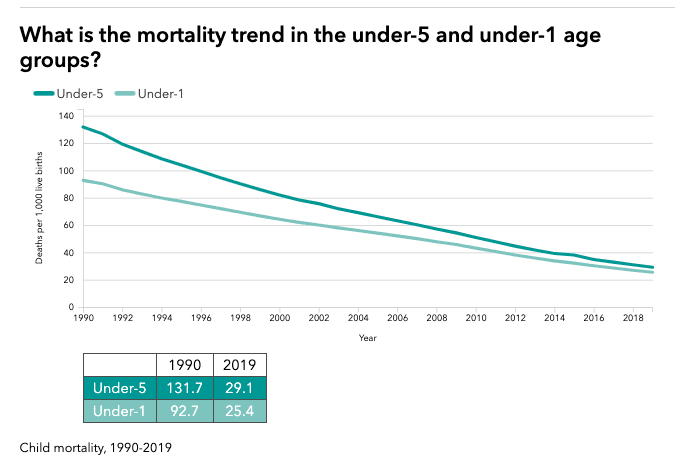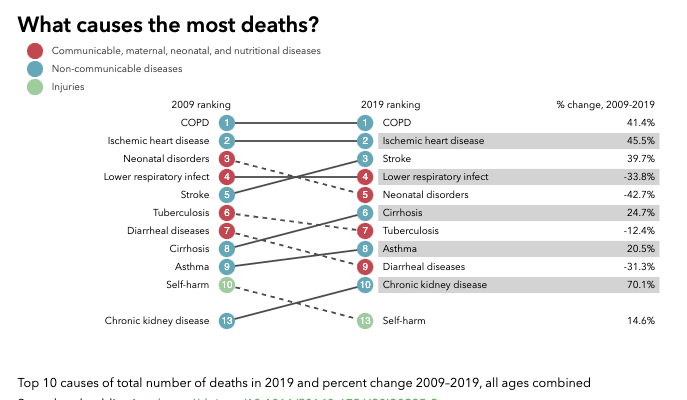 Latest Posts
Thanks for visiting us.
Disclaimer: The resources, documents, guidelines, and information on this blog have been collected from various sources and are intended for informational purposes only. Information published on or through this website and affiliated social media channels does not represent the intention, plan, or strategies of an organization that the initiator associated with in professional or personal capacity, unless explicitly indicated.

If you have any complaints, information, or suggestions about the content published on Public Health Update, please feel free to contact at blog.publichealthupdate@gmail.com.
#StayUpdated
---
---
Latest Posts
Thanks for visiting us.
Disclaimer: The resources, documents, guidelines, and information on this blog have been collected from various sources and are intended for informational purposes only. Information published on or through this website and affiliated social media channels does not represent the intention, plan, or strategies of an organization that the initiator associated with in professional or personal capacity, unless explicitly indicated.

If you have any complaints, information, or suggestions about the content published on Public Health Update, please feel free to contact at blog.publichealthupdate@gmail.com.
#StayUpdated
---