The London Intercollegiate Doctoral Training Partnership (MRC LID) is a partnership between St George's, University of London (SGUL) and London School of Hygiene & Tropical Medicine (LSHTM), funded by the Medical Research Council (MRC).
MRC LID brings together two outstanding specialist schools to provide integrated skills training to develop a cohort of biomedical and public health scientists with world-class expertise in areas of strategic importance to UK and global medical research.
MRC LID has made widening participation and cultivating a supportive, inclusive, and diverse community of future scientific leaders core aspects of our approach to developing the DTP. MRC LID Equity, Diversity and Inclusion.
MRC LID is overseen by the board of management which comprises academics from both institutions.
TO APPLY
All applicants must follow this application process, regardless of whether they are applying for a research project based at SGUL or LSHTM.
To apply, complete an MRC LID Scholarship Online Application and submit the complete application with all required supplementary documents by 23:59 (GMT) on Sunday 15 January 2023.
Please use the MRC LID Application Guidance and FAQs and the MRC LID Online Application Portal Guide for this task. Do not submit until you are certain that you have nothing further to add to your application.
Please note: Applicants should not apply for admission to either LSHTM or SGUL at this stage.
Studentship Funding
For the duration of the award each MRC LID Studentship will provide :
tuition fees at the UKRI Studentship rate +
annual stipend at the UKRI Studentship rate with London weighting +
additional support for research and training.
MRC LID Studentships are set at the UKRI Studentship rates. All amounts are shown at the full-time (FTE) rate. These are pro-rated for periods of registration and mode of study.
STIPEND
The stipend is a tax-free living allowance. The MRC LID Studentship stipend is paid at the MRC stipend rate (including the London weighting of GBP 2,000.00 pa).
ADDITIONAL SUPPORT
Each studentship award includes annual allowances of
GBP 5,000.00 FTE research training and support grant (RTSG)
GBP 300.00 FTE travel and conference.
In addition, flexible funding is available for students who may need further funding. This funding is assessed and allocated on a competitive basis.
Eligibility Criteria
Qualifications
Applicants must hold, or expect to obtain before September 2023, an undergraduate degree (or equivalent qualifications gained outside the UK) in a relevant area. Ideally, the DTP would expect applicants to hold a 1st or 2.1 Honours undergraduate degree. Where applicants hold a 2.2 undergraduate degree (or equivalent), they should very clearly show their relevant prior experience and skills, and their suitability to undertake a PhD, in their application to provide a competitive comparison.
Those applying for +4 Studentships should also preferably hold, or expect to obtain, a relevant Masters, or have a combination of relevant qualifications and experience which demonstrates equivalent ability and attainment. This may include a period of employment or internship in a relevant environment. Both transcripts and employment history will be reviewed.
Some projects have more specific requirements. These are outlined in the project's detailed information available via links from the Projects List.
Nationality
All applicants can apply for these studentships, regardless of nationality.
International students should note, though, that there some differences in awards offered to those who do not meet Home fee status requirements (mostly non-UK nationals) because of funder rules. These are:
MRC LID is limited to awarding up to two studentships per year to applicants who do not meet 'Home' fee status requirements. This means that competition is very strong.
The funder only provides tuition fees at the 'Home' fee rate. This means that further funds are required to cover the remainder of fees.
Please see MRC LID Applicant Guidance and FAQs for further information.
For further information on Home or Overseas Fee Status
UKCISA: Clear outline of UK government regulations which universities use to make fee status assessments.
UKRI: Information to prospective applicants from UKRI, which funds MRC LID awards
English Language Proficiency
International students may be required to show that they meet the English language requirements of their primary institution (where their proposed primary/lead supervisor is based).
Applicants who are offered a studentship award will be expected to provide relevant proof at that stage.
---
Latest Posts
Thanks for visiting us.
Disclaimer: The resources, documents, guidelines, and information on this blog have been collected from various sources and are intended for informational purposes only. Information published on or through this website and affiliated social media channels does not represent the intention, plan, or strategies of an organization that the initiator is associated with in a professional or personal capacity, unless explicitly indicated.
If you have any complaints, information, or suggestions about the content published on Public Health Update, please feel free to contact us at blog.publichealthupdate@gmail.com.
#StayUpdated
---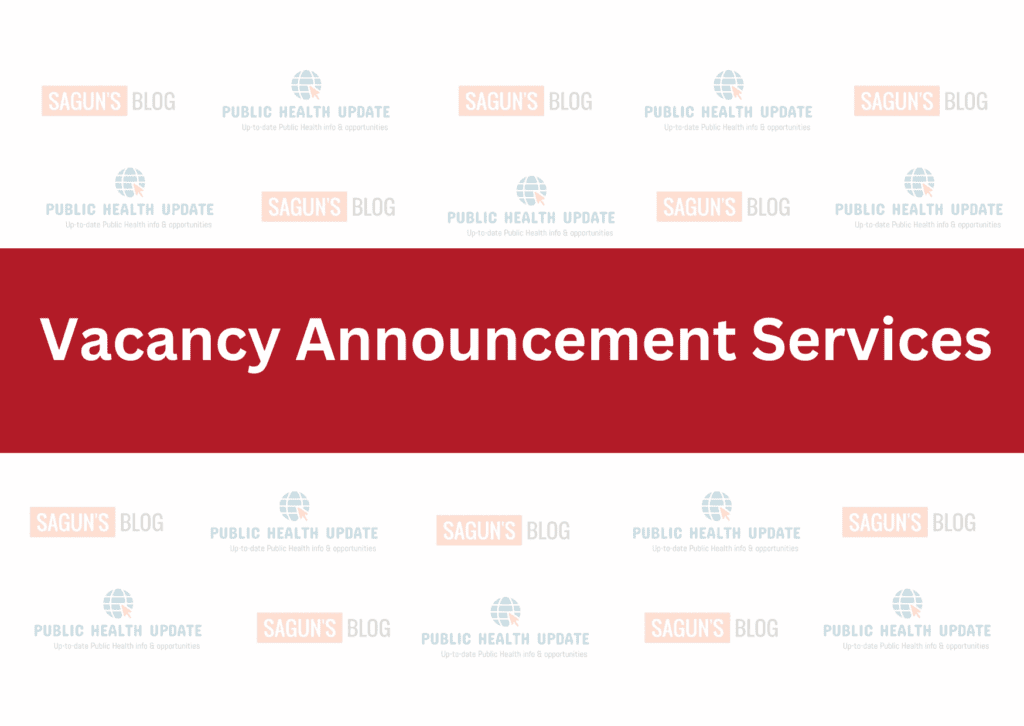 ---