Overview
Menstrual Hygiene Day (MH Day) is a global advocacy platform that brings together the voices and actions of non-profits, government agencies, individuals, the private sector and the media to promote good menstrual health and hygiene (MHH) for all women and girls. More specifically, MH Day:
breaks the silence, raises awareness and changes negative social norms around MHH, and
engages decision-makers to increase the political priority and catalyse action for MHH, at global, national and local levels.
MH Day has grown tremendously since it's first celebration in 2014, observed on May 28.
The term Menstrual Hygiene Management (MHM) focuses on what women and girls need to manage their periods safely, hygienically, with confidence and without shame. In 2012, menstrual hygiene management (MHM) was defined by the Joint Monitoring Program (JMP) for Water Supply, Sanitation and Hygiene as
"Women and adolescent girls using a clean menstrual management material to absorb or collect blood that can be changed in privacy as often as necessary for the duration of the menstruation period, using soap and water for washing the body as required, and having access to facilities to dispose of used menstrual management materials. They understand the basic facts linked to the menstrual cycle and how to manage it with dignity and without discomfort or fear."
Menstrual Health and Hygiene encompasses both MHM and the broader systemic factors that link menstruation with health, well-being, gender equality, education, equity, empowerment, and rights. These systematic factors have been summarised by UNESCO as accurate and timely knowledge, available, safe, and affordable materials, informed and comfortable professionals, referral and access to health services, sanitation and washing facilities, positive social norms, safe and hygienic disposal and advocacy and policy.
Since April 2021, there is an official definition for menstrual health. Menstrual Health is a state of complete physical, mental, and social well-being and not merely the absence of disease or infirmity, in relation to the menstrual cycle.
Vision
To create a world where no woman or girl is held back because she menstruates by 2030. A world without period stigma and period poverty.
This means a world in which every woman and girl is empowered to manage her menstruation safely, hygienically, with confidence and without shame:
– everyone can access and afford the menstrual product of their choice
– period stigma is history
– eveyone has basic information about menstruation (this also includes boys and men)
– everyone can access period-friendly water, sanitation & hygiene facilities everywhere
Mission
To break the silence, raise awareness and change negative social norms surrounding MHM around the world.
To engage decision-makers at global, national and local levels to increase the political priority for MHM and catalyze action.
#ItsTimeForAction #MHDAY2021
Theme
The theme for this year is: "Action and Investment in Menstrual Hygiene and Health."
Read More: https://menstrualhygieneday.org/
---
Recommended Readings
---
Latest Posts
Thanks for visiting us.
Disclaimer: The resources, documents, guidelines, and information on this blog have been collected from various sources and are intended for informational purposes only. Information published on or through this website and affiliated social media channels does not represent the intention, plan, or strategies of an organization that the initiator is associated with in a professional or personal capacity, unless explicitly indicated.
If you have any complaints, information, or suggestions about the content published on Public Health Update, please feel free to contact us at blog.publichealthupdate@gmail.com.
#StayUpdated
---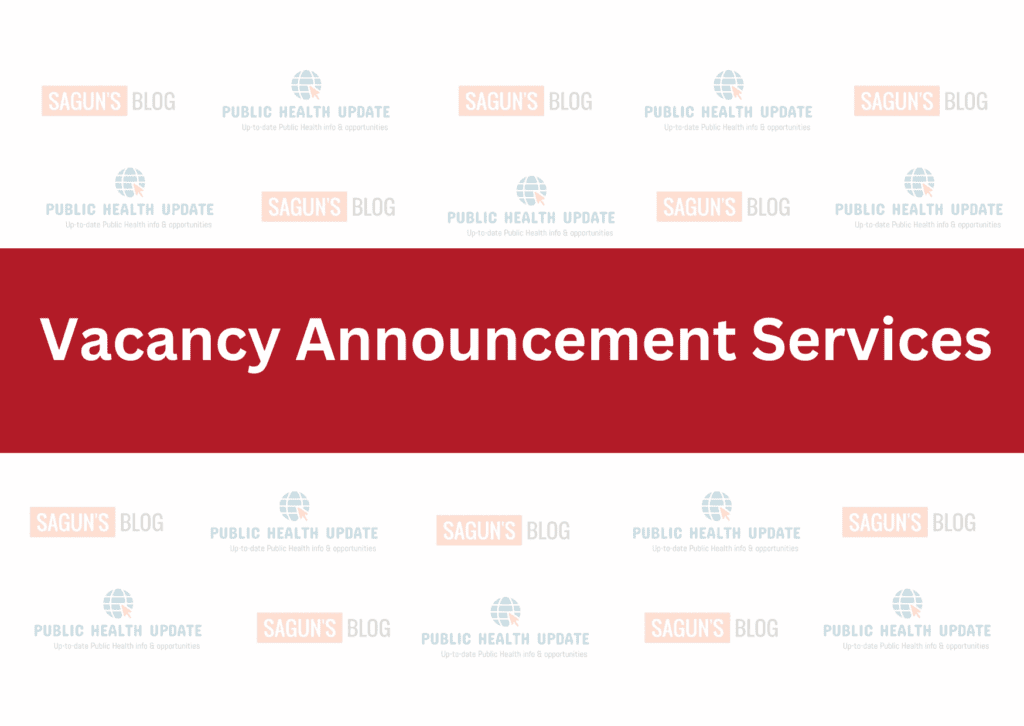 ---