During this pandemic, the remarkable creativity and innovation of youth-led initiatives in sectors like health, jobs, and food security are stories worth telling. These efforts prove that young people are critical in driving forward ideas and actions on global issues – and their voices deserve our attention.
Our first round of the #YouthOnCOVID19 campaign heightened awareness of the challenges developing countries face in responding to COVID-19 and highlighted the specific obstacles facing young people. 
You can watch some of these remarkable youth here.
This time around we aim to give youth in developing countries a platform to be part of the recovery bringing their ideas to the stage where decisions are made, the World Bank/IMF Spring Meetings.
If you are between 18 and 35 years old tell us in a 1-min video: How can youth in your country participate in a resilient recovery from the COVID-19 pandemic?
Submissions should include:
Answer to the following question: How can youth in your country participate in a resilient recovery from the COVID-19 pandemic?
The video must be no more than 1 minute long.
No music or background noise.
Simple background.
How to enter: Send us your application following the Apply button at the top of this page and following the steps.
Deadline: Submissions are due by midnight March 15th, 2021 11:59 EST.
Selection
Entries will be judged by communication officials at the World Bank Group. The full names of the judges can be made available on request. Judging will take place during February and March 2021 and selected participants will be contacted in March-April 2021 by email. Entries will be judged against originality, creativity, and solutions presented. The judging panel's decision is final, and no correspondence will be entered into. Selected people will be contacted via the contact information provided with their submission.
Terms and Conditions

By submitting an entry, you are giving your consent to the World Bank Group to use your name, quotes from your submission or reproduction(s) of your video, in part or in whole, in its media activities, publications (including the Internet/Web such as blogs), and social media channels and without expectation of compensation or other remuneration, now or in the future. Rights to edit copy where the publishers deem necessary is reserved although entrants will be fully credited.
Participants must be between 18 years old and 34 years old. The #YouthOnCOVID19 campaign is not directed at minors under the age of 18 years old.
There is no fee payable to enter the competition.
All submissions in this Contest are public and not private communications. The World Bank Group is not responsible for (i) any incorrect or inaccurate information used in connection with the social media campaign; or (ii) failures or errors which may occur in the administration of the social media campaign. To the fullest extent permitted by law, The World Bank Group exclude liability and entrants agree to release and hold harmless The World Bank Group for any damage, loss, liability or injury to person or property or for any claim arising as a result of your entry into the competition.
By submitting an entry you grant the Bank exclusive, perpetual, royalty free and worldwide permission to use and publicly display, use in printed publications of the World Bank, its social media platforms, its websites, or in any other media with appropriate attribution to you as the owner of the entry. The World Bank has the sole discretion to use or not use an entry, or to take down an entry already posted to any of its digital channels. All Bank decisions are final and unappealable.
You represent and warrant that you are the rightful owner of the entry and of all rights associated with the entry; that you have (a) not infringed on any third party rights, including copyrights, trademarks, industrial property, trade secrets, confidentiality obligations and rights of privacy and publicity, and have the necessary written release(s) or permission(s) to use any third party rights or intellectual property (b) not violated any applicable law(s) in any countries in the world. By entering this competition, you agree that the Bank has the right to verify the ownership and originality of any entry and that upon request, You shall submit a written copy of any release or permission you have received from a third-party granting. If an entry is selected as a winning entry, and the ownership rights and the originality of an entry cannot be verified the Bank may select an alternate winner. All Bank decisions are final.
By submitting and entry, you accept and agree with these terms and conditions. Do not submit an entry if you disagree agree with these terms and conditions.
Preservation of Immunities. Nothing herein shall constitute or be considered to be a limitation upon or a waiver of the privileges and immunities of the World Bank Group which are specifically reserved.
The promoter is the World Bank Group of 1818 H Street NW, Washington DC 20433.
Privacy
To participate in this competition, the World Bank Group will collect personal details pertaining to name, age, email, Twitter and/or Instagram handle, country of residence to administer the social media campaign. This data will be destroyed after two (2) years. The World Bank Group will process your details in accordance with our Privacy Notice. By entering this competition, you agree to World Bank Group's use of your entry and processing of your personal data. The World Bank Group may also publish the participant's name, Twitter and/or Instagram handle and region with the selected entry.
CONTACT EMAILvideosubmissions@worldbankgroup.org
DEADLINE: Mar 16 at 4:44amIn your local timezone (GMT +5.75)
REWARD: A selection of videos will be posted on World Bank Group channels.
---
Latest Posts
Thanks for visiting us.
Disclaimer: The resources, documents, guidelines, and information on this blog have been collected from various sources and are intended for informational purposes only. Information published on or through this website and affiliated social media channels does not represent the intention, plan, or strategies of an organization that the initiator is associated with in a professional or personal capacity, unless explicitly indicated.
If you have any complaints, information, or suggestions about the content published on Public Health Update, please feel free to contact us at blog.publichealthupdate@gmail.com.
#StayUpdated
---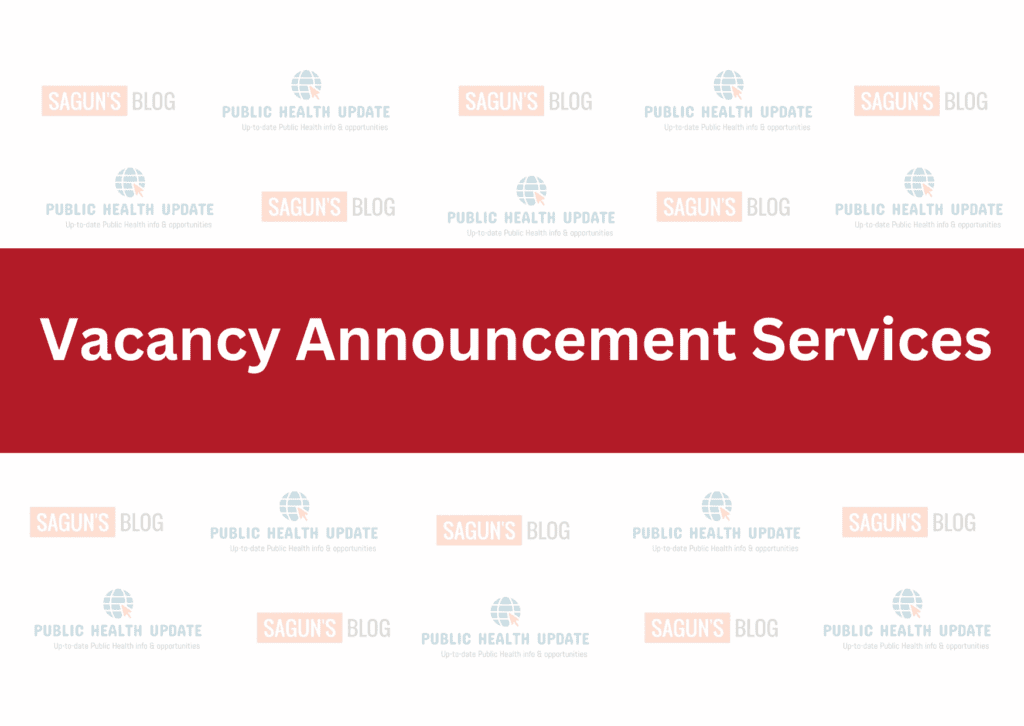 ---