Nepal Public Health Foundation (NPHF) in collaboration with Nepal Health Research Council (NHRC) is organizing a seminar titled "Building Research Capacity through Health Research Networking" on June 14th, 2023.
On that occasion the Nepal Centre of the Oxford University Global Health Network will also be launched. NPHF will host the centre, whose objective is to facilitate health research collaboration among research institutions, academia, and individuals.
Registration Fee
Individual: Rs 1500
Organization: Rs 3000
ONLY LIMITED SEATS ARE AVAILABLE.
DEADLINE FOR REGISTRATION: 4th JUNE
Please click the below link for registration:
For further queries please do not hesitate to contact Deepesha or Dikshya or Rijana at 9802323461, 9802302477, 9802326097.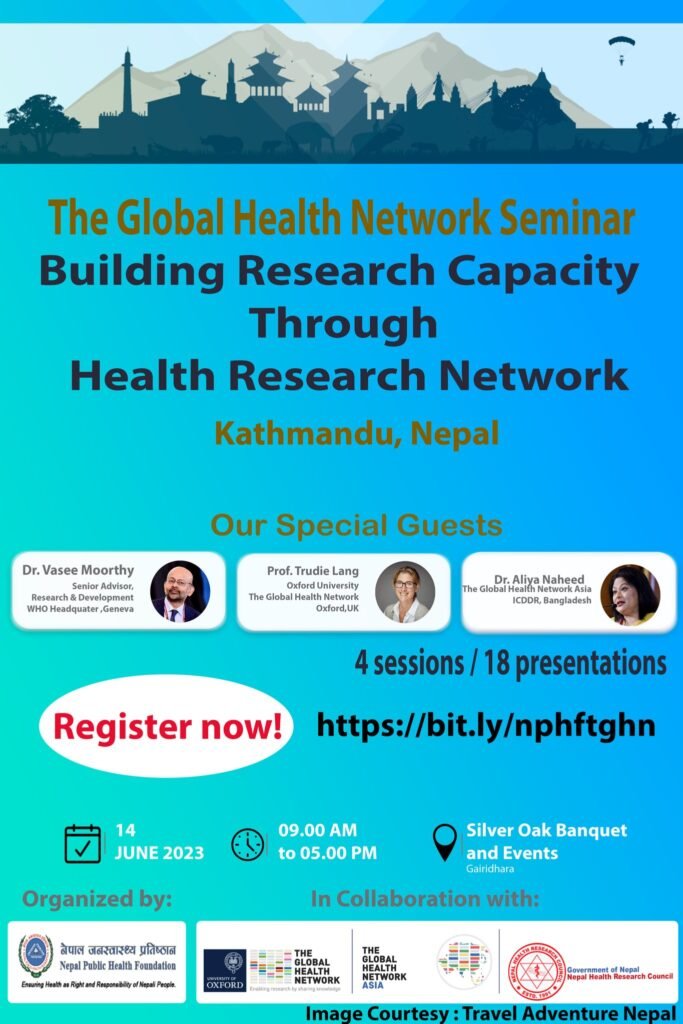 ---