????? ????? ???????
?????? ???? ???? ??? ???????-????? ???????? ????????? ??????? ?? ??? ????? ?? ????, ???? ? – ? ????????? ????.
???????, ? ????????? ????: The South-East Asia Region of WHO is home to a quarter of the world's population. The Regional Committee meeting is the highest governing body for health in the Region. The Regional Committee meeting will be attended by Health Ministers and senior health officials of the Member States of the Region, UN Agencies, partners, donors, and civil society representatives.
The main agenda for the Ministerial Roundtable will be on mental health to strengthen collective efforts in addressing mental health issues in the South-East Asia region through primary care and community engagement.
The Regional Committee will discuss policy and technical matters such as Universal Health Coverage (UHC), noncommunicable diseases (NCDs), health emergency preparedness, Tuberculosis (TB), disease elimination and control efforts, and progress towards achieving health-related sustainable development goals (SDGs).
The convening will also discuss on selected Regional Committee resolutions on Health, Environment and Climate Change; the Male Declaration on Building Health Systems Resilience to Climate Change; reduction of the double burden of malnutrition in South East Asia; the South East Asia Regional Health Emergency Fund; strengthening emergency medical teams in the region; reducing maternal, newborn, and child mortality; polio eradication; measles and rubella elimination; and enhancing health workforce education in the Region.
Her Excellency Dasho Dechen Wangmo, Bhutan's Minister of Health, said: "It is an exciting moment for the Bhutanese health fraternity to host this important regional health forum in the country as many critical health issues will be tabled and discussed. Most importantly, the thematic area for this year's Ministerial Roundtable which is mental health is expected to yield major policy and programmatic outcomes for our region that aligns very well with the ongoing national efforts to address mental health issues, especially with the initiation of "The Pema, an apex agency for mental health " under the benevolent and selfless patronage of Her Majesty the Gyaltsuen. Under the patronage of Her Majesty, we shall strive to champion the mental agenda".
Dr Rui Paulo de Jesus, WHO Representative to Bhutan, said: "The Regional Committee meeting is a high-level diplomatic event, and it is my privilege to support the Bhutanese government in hosting the event. The Regional Committee is the highest governing body in the South-East Asia Region, and the decisions it takes will guide WHO offices in the region for the next year. This year's meeting takes place as the region starts coming out of COVID-19 restrictions, and the meeting will be a good opportunity to discuss future health emergencies. The meeting will also address several key issues such as mental health, climate change, and Universal Health Coverage (UHC)."
---
Latest Posts
Thanks for visiting us.
Disclaimer: The resources, documents, guidelines, and information on this blog have been collected from various sources and are intended for informational purposes only. Information published on or through this website and affiliated social media channels does not represent the intention, plan, or strategies of an organization that the initiator is associated with in a professional or personal capacity, unless explicitly indicated.
If you have any complaints, information, or suggestions about the content published on Public Health Update, please feel free to contact us at blog.publichealthupdate@gmail.com.
#StayUpdated
---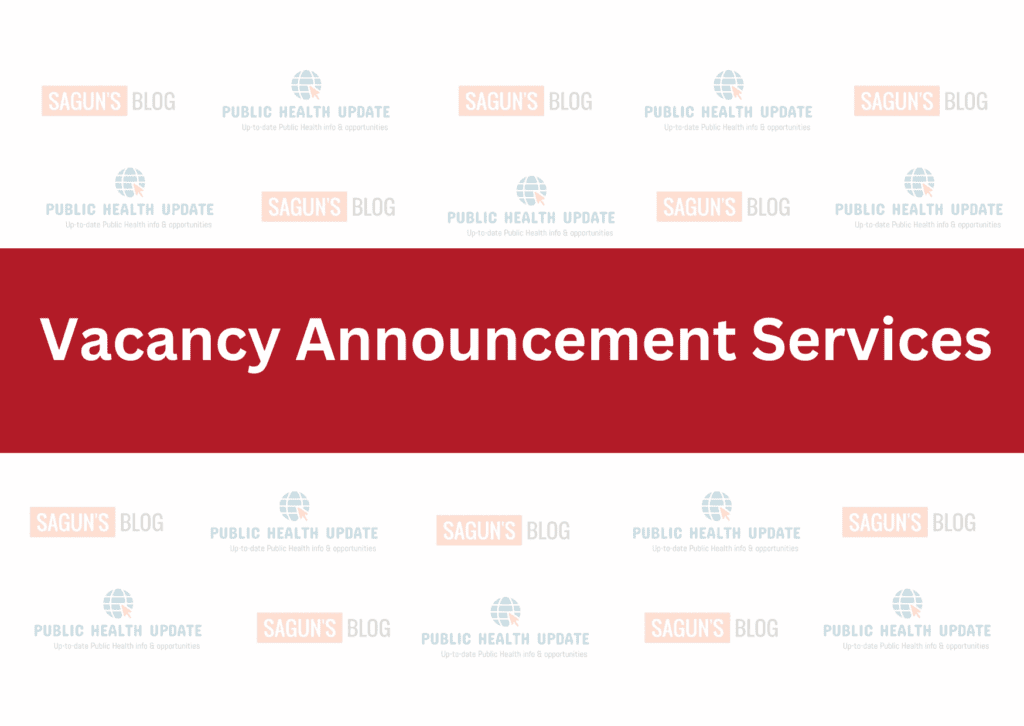 ---