Universal Health Coverage (UHC) Day observed annually on 12 December. On 12 December 2012, the United Nations General Assembly endorsed a resolution urging countries to accelerate progress toward universal health coverage (UHC) – the idea that everyone, everywhere should have access to quality, affordable health care – as an essential priority for international development. In this historical day, International Universal Health Coverage Day is celebrated globally.
UHC Day calls for strong, equitable health systems that leave no one behind: Health for All.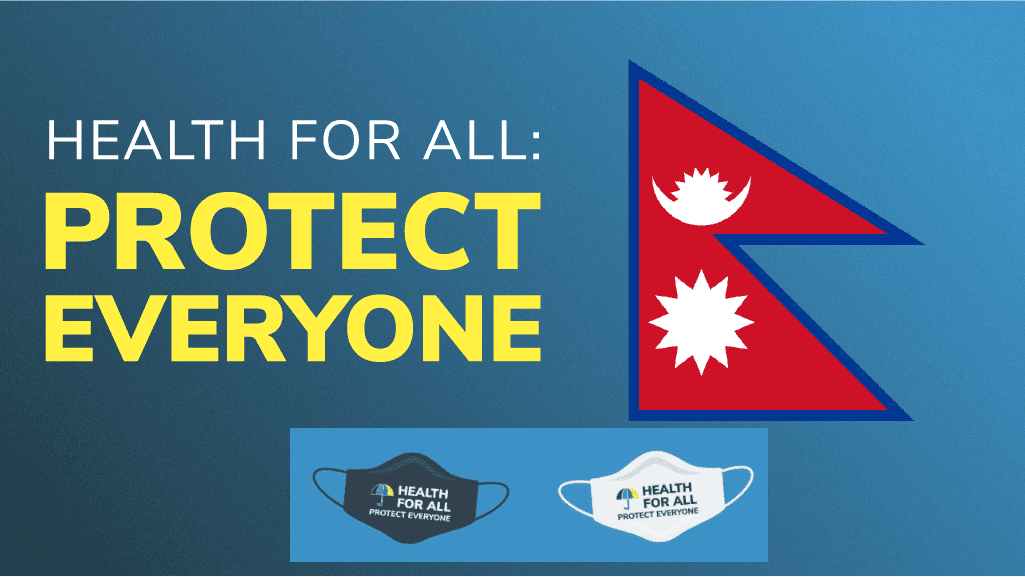 Related: Political Declaration of the High-level Meeting on Universal Health Coverage
UHC Day Theme for 2020
The theme of UHC Day 2020 is 'Health for all: protect everyone. To end this crisis and build a safer and healthier future, we must invest in health systems that protect us all — now' UHC Day Campaign on 12 December 2020 will mark one year since the first cases of COVID-19 were reported.
Universal health coverage is integral to delivering the Sustainable Development Goals, our blueprint of a better future for people and planet. On this International Day, let us reaffirm our commitment to health for all as an investment in humanity, wellbeing and prosperity for everyone.

UN Secretary-General António Guterres
This #UHCDay, it's clearer than ever that leaders have a responsibility to:
Listen to science
Address misinformation and alleviate fear
Act on evidence to meet the needs of all people
Key Messages (Commitments)
Ensure Political Leadership Beyond Health: Commit to achieve UHC for healthy lives and well-being for all at all stages, as a social contract.
Leave No One Behind: Pursue equity in access to quality health services with financial protection.
Regulate and Legislate: Create a strong, enabling regulatory and legal environment responsive to people's needs.
Uphold Quality of Care: Build quality health systems that people and communities trust.
Invest More and Better: Sustain public financing and harmonize health investments.
Move Together: Establish multi-stakeholder mechanisms for engaging the whole of society for a healthier world.
Gender Equality: Emphasize gender equality, redress gender power dynamics and ensure women's and girls' rights as foundational principles for UHC.
Emergency Preparedness: Promote strong and resilient health systems for enhancing health emergency preparedness and response.
UHC Days
12.12.2012: The United Nations unanimously endorses a historic resolution urging all countries to accelerate progress toward UHC as an essential priority for international development.
12.12.2014: The Universal Health Coverage Coalition begins to celebrate 12 December as UHC Day, to hold leaders accountable to their promise of #HealthForAll.
12.12.2017: The United Nations officially designates 12 December as International Universal Health Coverage Day.
12.12.2019: A global movement calls on world leaders to Keep the Promise they made at the 2019 High-Level Meeting on UHC and achieve #HealthForAll by 2030.
12.12.2020: Nearly one year after the first cases of COVID-19 were reported to the World Health Organization, the UHC movement will call for investments in health systems that protect everyone.
Protect Everyone
UHC protects you.
UHC protects me.
UHC protects our families.
UHC protects our communities.
UHC protects our economies.
UHC protects our world.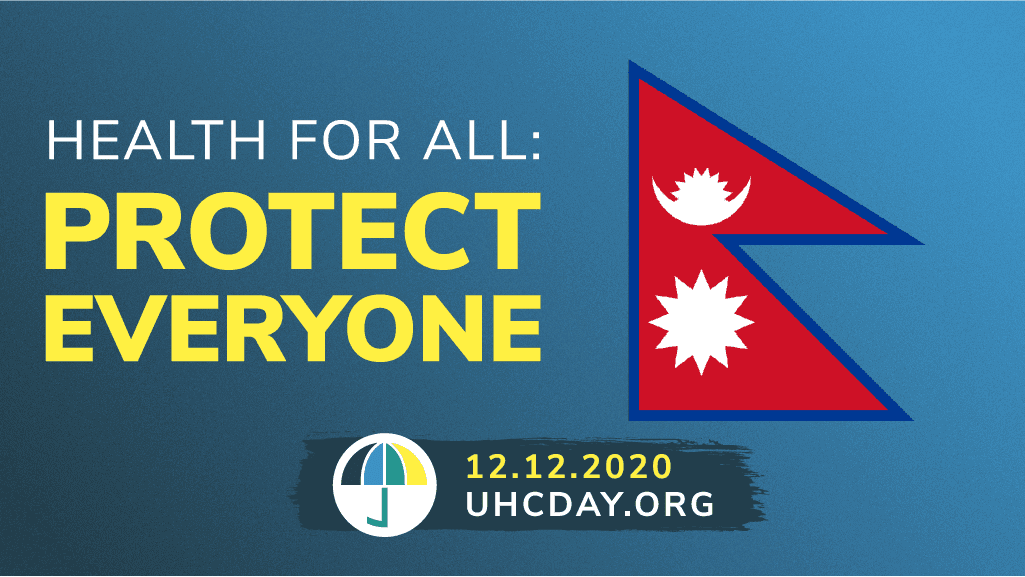 Tweets
Everyone, everywhere has a right to health care without fear of financial hardship or discrimination. #HealthForAll
During a pandemic and always, lifesaving care should never just go to the highest bidders. #COVID19 vaccines must be free and accessible to everyone, prioritized for those most at risk. #HealthForAll #UHCDay
If everyone could get the promotive, preventative, curative, rehabilitative & palliative services they needed, the story of 2020 would be very different. #HealthForAll #UHCDay
Even before #COVID19, 100 million people were pushed into poverty each year because of health costs. We can't go back to the status quo. We must invest in health systems that protect everyone – NOW. #HealthForAll #UHCDay
Strong #PrimaryHealthCare can provide people with the quality care they need, right in their communities, in crisis and calm.
The world must invest in PHC as the foundation of #HealthForAll and recovery from #COVID19.
Every country around the world committed to the landmark 2019 UN Political Declaration on universal health coverage, and it's time for us to hold our leaders accountable. This #UHCDay, let's make our voices heard. Our lives and our futures depend on it.
To achieve #HealthForAll, we must demand that our leaders build accountable & transparent institutions that can fight corruption and ensure social justice. #UHCDay
For decades, gaps have been growing within & between countries in access to health, education and opportunity. #COVID19 is exacerbating these injustices. We must prioritize the most marginalized in the pandemic response to build a more equitable future. #HealthForAll
We cannot achieve #HealthForAll if "we" doesn't represent all people that health systems are meant to serve. To #LeaveNoOneBehind, leaders must meaningfully engage communities & civil society in all decisions.
Health workers are the backbone of health systems. They deserve more than applause. We owe them the resources, protection, & pay they need to save lives, without jeopardizing their own. #ProtectEveryone #UHCDay
People everywhere have spoken: fix the system. Systemic change needs a system-wide response that centers health in all policies. This #UHCDay let us come together to reach our shared goal: #HealthForAll.
#HealthforAll is everyone's business. Civil society, governments, the private sector, academia, local communities & health practitioners must work hand in hand, #Partnering4UHC to ensure no one is left behind this #UHCDay and every day going forward.
Recommended readings
---
Latest Posts
Thanks for visiting us.
Disclaimer: The resources, documents, guidelines, and information on this blog have been collected from various sources and are intended for informational purposes only. Information published on or through this website and affiliated social media channels does not represent the intention, plan, or strategies of an organization that the initiator is associated with in a professional or personal capacity, unless explicitly indicated.
If you have any complaints, information, or suggestions about the content published on Public Health Update, please feel free to contact us at blog.publichealthupdate@gmail.com.
#StayUpdated
---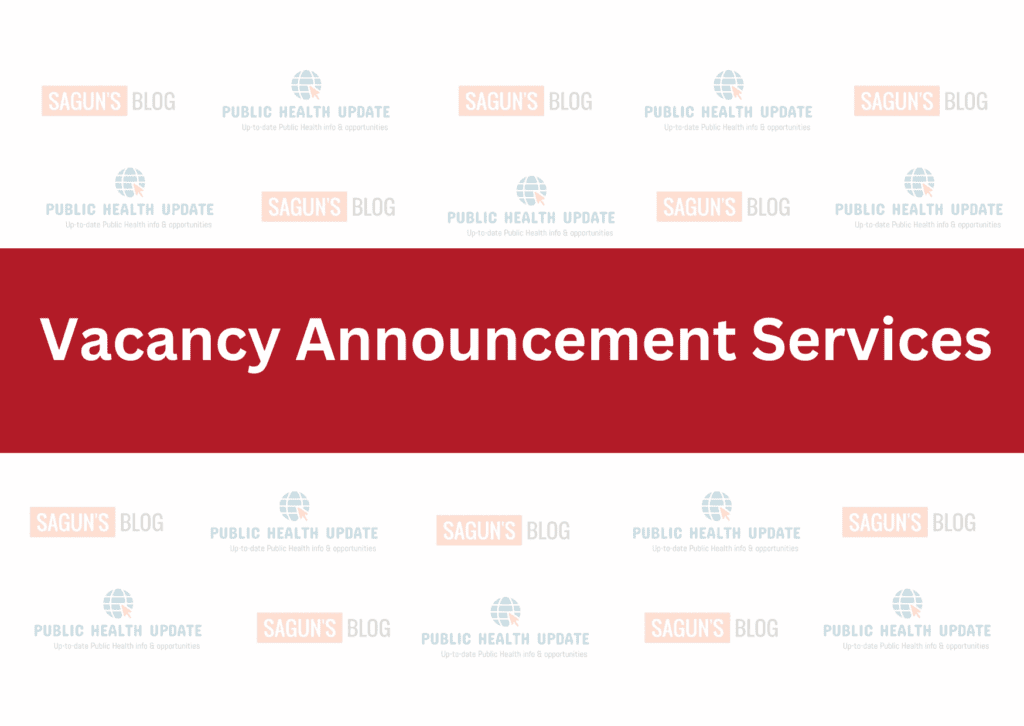 ---