Overview
Schwarzman Scholars is a fully-funded, one-year master's degree and leadership program at Tsinghua University in Beijing, China. At the heart of the program are world-renowned advisers, a rigorous and innovative study of global affairs, and hands-on exploration of Chinese culture and commerce.
Schwarzman Scholars offers one-of-a-kind perspectives that you can't get from a book. At the heart of the program are world renowned advisers, a rigorous and innovative study of global affairs, and hands-on exploration of Chinese culture and commerce. A year spent in China provides Scholars myriad experiences that create lifelong friendships and a valuable set of cross-cultural leadership skills.
Schwarzman Scholars is designed to meet the challenges of the 21st century and beyond. It was inspired by the Rhodes Scholarship, which was founded in 1902 in an effort to promote international understanding and peace.
Schwarzman Scholars supports up to 200 Scholars annually from the U.S., China, and around the world for a one-year master's in global affairs at Beijing's Tsinghua University — ranked first in Asia as an indispensable base for China's political, business, and technological leadership.
Scholars chosen for this highly selective program will live in Beijing for a year of study and cultural immersion — attending lectures, traveling around the region, and developing a better understanding of China. Admissions opened in the fall of 2015 with outstanding success, immediately making Schwarzman Scholars one of the world's most selective graduate and fellowship programs.
Academic Curriculum
The Schwarzman Scholars curriculum is designed to build students' leadership abilities and deepen their knowledge of China and global affairs. In addition to the core curriculum, Scholars choose elective courses to individualize their academic experience.
They will also complete an individual or group Capstone Project, the culmination of their Schwarzman College experience. Upon completion of the program, all Scholars receive a Master's Degree in Global Affairs, awarded by Tsinghua University.
CORE CURRICULUM
A choice of courses designed to analyze leadership characteristics from interdisciplinary perspectives and multiple cultural and professional settings
A course on the past 40 years of China's political, economic, and social reform
A course introducing students to current and future challenges in global affairs
ELECTIVE COURSES
China-focused electives to delve deeper into China's domestic policies, history, and global roles
Electives drawn mainly from the fields of economics, public policy and global affairs.
Eligibility
Must have an undergraduate degree: Applicants who are currently enrolled in undergraduate degree programs must be on track to successfully complete all degree requirements before August 1 of their Schwarzman Scholars enrollment year. There are no requirements for a specific field of undergraduate study; all fields are welcome, but it is important for applicants, regardless of undergraduate major, to articulate how participating in Schwarzman Scholars will help develop their leadership potential within their field.
Candidates must be at least 18 but not yet 29 years of age as of August 1 of their Schwarzman Scholars enrollment year (for the current selection cycle, as of August 1, 2023).
Applicants must demonstrate strong English skills, as all teaching will be conducted in English. If the applicant's native language is not English, official English proficiency test scores must be submitted with the application. This requirement is waived for applicants who studied at an undergraduate institution where the primary language of instruction was English for at least two years of the applicant's academic program. The requirement will also be waived for applicants who have studied in English for two or more years at a Master's degree level or higher. Acceptable test options are: Internet-based Test of English as a Foreign Language (TOEFL iBT). Minimum score 100. International English Language Testing System (IELTS). Minimum score 7. Cambridge English: Advanced (C1) or Cambridge English: Proficiency (C2). Minimum score 185.
Application process
Apply for a one-year, fully-funded master's program at Tsinghua University in Beijing, designed to build a global community of future leaders who will serve to deepen understanding between China and the rest of the world.
The online application form must be completed in English. All requirements must be submitted electronically. The Application Deadline is September 20, 2022 – 11:59PM, Eastern Daylight Time (EDT). Late applications, even due to latency issues or last minute emergencies, will not be accepted.
---
Latest Posts
Thanks for visiting us.
Disclaimer: The resources, documents, guidelines, and information on this blog have been collected from various sources and are intended for informational purposes only. Information published on or through this website and affiliated social media channels does not represent the intention, plan, or strategies of an organization that the initiator is associated with in a professional or personal capacity, unless explicitly indicated.
If you have any complaints, information, or suggestions about the content published on Public Health Update, please feel free to contact us at blog.publichealthupdate@gmail.com.
#StayUpdated
---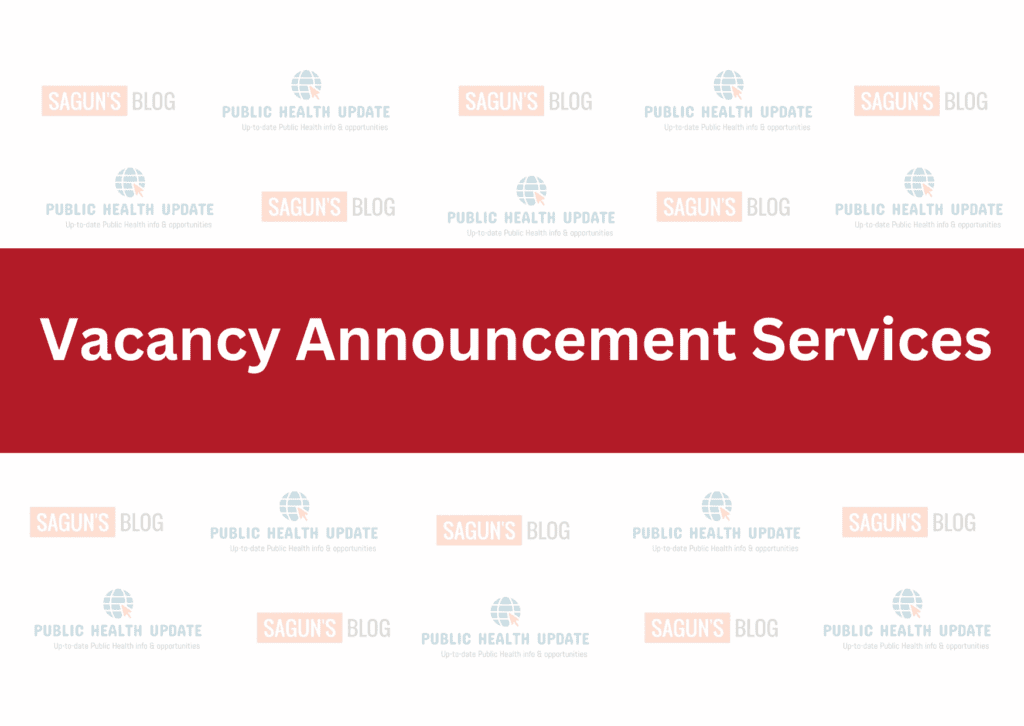 ---