2023 ISV Annual Congress LMIC Award
The International Society for Vaccines (ISV) Annual Congress will be held in Lausanne, Switzerland from October 22-24, 2023. This year, ISV is inviting early-career researchers from low- and middle-income countries to apply for a scholarship to attend the congress in person or to attend virtually and access all of the contents online. Scholarship applications are due May 22, 2023.
In-Person Awards: ISV Congress Registration Fee and SwissTech Hotel Accommodation up to 4 nights of ISV Congress attendance. Awardees are responsible for travel costs.ISV In-Person Participation Awards are valid for participation in the 2023 ISV Annual Congress at the SwissTech Convention Center in Lausanne, Switzerland, 22-24 October 2023. To receive support, selected awardees must present their abstract in-person as well as on the online platform.
Eligibility
Applicants must be from a low- or middle-income country (LMIC) whose place of research or source of stipend is from an LMIC.
Terms & Conditions
Awards are intended for participation at the 2023 ISV Annual Congress and are not given retrospectively.
One award per person. Past award winners are not eligible.
In-Person Awards are not intended to cover the full cost of participation; awardees are responsible for airfare, ground transportation, and costs associated with travel.
Applicants must provide details of other financial support available and obtain required travel documents (current passport, entry visa etc.).
All applicants must provide a signed letter of recommendation on Institutional headed letter from a supervisor or head of department that verifies; the applicant's career stage, confirms the applicant is in good standing in their program, confirms a source of stipend funding and provides recommendation.
Applicants must complete the relevant drop boxes to provide: a brief statement justifying interest in attending the ISV Annual Congress (in-person or virtually), and a brief statement describing how participation at the ISV Annual Congress will be of benefit to their career.
All Awardees (Virtual and In-Person) are required to:   upload and present their abstracts on the virtual platform, and provide a summary of the educational, collaborative or career value gained within one month of the conclusion of the ISV Annual Congress.
Assessment Criteria
The assessment panel of the Congress Co-Chairs will review all applications, abstracts, and letters of support to select on the basis of quality, research relevancy and originality, evidence of ability to fully participate, geographic diversity, and intention to disseminate information gained to colleagues and peers of their institution.
ABSTRACT SUBMISSION
ISV is now open to accept abstracts.  Please submit your abstract no later than Wednesday, 7 June 2023. 
To submit an abstract to be considered for an oral presentation (15 mins), please indicate which session is most relevant on the submission form.   
To submit an abstract to be considered for a Bright Sparks oral presentation (10 mins), please indicate which session (PhD or Early Career Researcher) matches your career stage.  
Technical Information:  
Prepare your abstract in word format, font type "Arial Narrow" size 11
Please name your file _ last name, first name.  
Please limit your abstract to 300-500 words.
Please do not include any graphs, tables, or images.
If your abstract is accepted for an oral presentation, at least one presenting author must attend the Congress.
There is no limitation on how many abstracts any author may submit. 
You may submit an abstract that has been presented at a previous meeting. 
Official Info: Conference website
---
Latest Posts
Thanks for visiting us.
Disclaimer: The resources, documents, guidelines, and information on this blog have been collected from various sources and are intended for informational purposes only. Information published on or through this website and affiliated social media channels does not represent the intention, plan, or strategies of an organization that the initiator is associated with in a professional or personal capacity, unless explicitly indicated.
If you have any complaints, information, or suggestions about the content published on Public Health Update, please feel free to contact us at blog.publichealthupdate@gmail.com.
#StayUpdated
---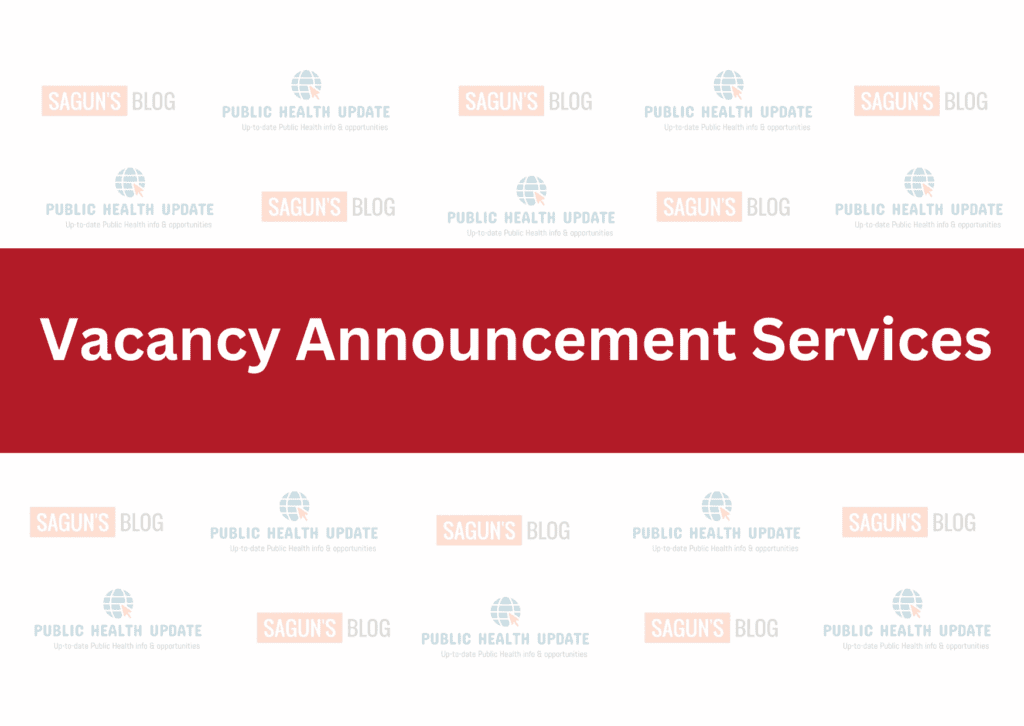 ---