Overview
The Annual Report of the Lumbini Province, Ministry of Health, Population and Family Welfare, Health Directorate, for fiscal year 2077/078 is the fourth consecutive report after its establishment. The report mentions the health programs' aims, targets, and strategies, as well as their significant achievements and trends in service coverage during three fiscal years in the province. This report also outlines difficulties, problems, and constraints, as well as activities that health institutions can take to enhance their performance.
Highlights
The provincial coverage of BCG was 94.1% which has increased by 2.3 % point from 2076-77 to FY 2077-78.
MR2 coverage (94.1%).
Eleven of the province's 12 districts have been declared fully immunized by the end of FY 2077-78.
In Lumbini 20 hospitals have been providing CEONC services and there are 32 BEONC service sites and 406 birthing centers.
Provincial level ANC 4th visit (as per protocol) as percentage of expected pregnancy was 60.7%. The proportion of births attended by SBA has decreased slightly from 78.5% in FY 2076-77 to 77% in FY 2077-78.
Percentage of institutional deliveries in Lumbini province in FY 2077-78 was 79.6%.
Provincial mCPR has dropped from 43 to 36% between FY 2075-76 to FY 2077-78. The mCPR is either stagnant or declining steadily in most of the district.
In the fiscal year 2077-78, 150 health facilities in Lumbini provided at least one safe abortion service. Rukum -East does not have any safe abortion service sites, whereas Palpa has the most (23) safe abortion service sites.
In fiscal year 2077-78 three health facilities in Lumbini province, received certification for adolescent friendly health facility from the Family Welfare Division.
Confirmed malaria cases decreased from 219, 141 and 85 in 2075-76, 2076-77 and 2077-78 respectively.
At the end of FY2077-78 (2020/21), 518 leprosy cases were receiving MDT in Lumbini Province which makes a registered prevalence rate of 1.01 per 10,000 populations at the Provincial Level.
This rate is above the cut-off point of 1 case per 10,000 set by WHO to indicate the elimination of leprosy as a public health problem.
The case notification rate (all forms) of Lumbini Province in 2077-78 is 113.9/100,000 population which was slightly increased than previous fiscal year. The district having highest CNR is Dang (137.8) and with lowest CNR is Gulmi (71.2) and there are nearly half of districts having CNR less than 100/100,000 population.
Provincial TB treatment success rate of TB in 2077-78 was 90.2 percent which is decreased from 93.2 of last fiscal year but treatment success rate (TSR) has been maintained as per National Strategic targets of TSR at least 90% in each year.
The TB mortality rate is slightly increased into 4.1% than last fiscal year which was 3.6%.
Overall DR TB treatment success rate is 76 %.
In FY 2077-78, URTI ranked highest morbidities in Lumbini province in past three years followed by Gastritis and Headache and the cases related to backache and hypertension has increased in this FY 2077-78 when comparing to FY 2075-76.
Bed occupancy rate has reached to 51.3 in FY 2077-78 which was 30.5 in FY 2076-77.
MSS has been implemented among 19 hospitals including local and federal level hospitals. All hospital of Lumbini province except Rukum west has implemented MPDSR program.
The total maternal mortality is 72 in Lumbini province of which 49 death is reported from hospital.
Only 46% of human resources were fulfilled against the sanctioned position.
There are nine Clinical training sites in Lumbini Province to deliver different clinical and competency-based trainings.
Contents
Chapter 1: Introduction
Background
Organizational Structure of Ministry of Health, Population and Family Welfare
Functions of Ministry of Health Population and Family Welfare
Organogram of Health Directorate
Health Service Delivery Units
Sources of Information in the Report
Structure of the Report
Chapter 2: Family Welfare
Child Health and Immunization
Integrated Management of Neonatal and Childhood Illnesses
Nutrition
Safe Motherhood and Newborn Health
Family Planning
Safe Abortion
Adolescent Sexual and Reproductive Health
Chapter 3: Epidemiology and Disease Control
Tuberculosis Control Program
HIV/AIDS and STI Control Program
Malaria Control Program
Dengue
Leprosy
Kala-azar
Lymphatic Filariasis
Chapter 4: Hospital Services
Background
Hospital Management Strengthening Program
Outpatients and Inpatient Services
Emergency Services
Radiology Services
Major and Minor Surgeries conducted by hospitals
Postmortem conducted in hospital
Maternal and Perinatal Death Surveillance and Response
Chapter 5: Social Security and Other Public Health Programs
One-Stop Crisis Management Center
Social Service Unit (SSU)
Suicide Prevention
Financial assistance program for the treatment of asthma and bronchitis of poor citizens
Home-based treatment to citizens above 84 years of age
Road Traffic Accidents
Chapter 6: COVID 19 Emergency and Response
Background of COVID 19
COVID 19 Situation in FY 2076-77 & 2077-78 at Lumbini Province
Strategic approaches and key interventions
Chapter 7: Supporting Programs
Health Service Governance and Management
Health Information Management
Human Resource for Health
Logistic Management
Health Training
Chapter 8: Ayurveda and Alternative Medicine
Chapter 9: Performance Evaluation
Chapter 10: Development Partners
Latest Posts
Thanks for visiting us.
Disclaimer: The resources, documents, guidelines, and information on this blog have been collected from various sources and are intended for informational purposes only. Information published on or through this website and affiliated social media channels does not represent the intention, plan, or strategies of an organization that the initiator is associated with in a professional or personal capacity, unless explicitly indicated.
If you have any complaints, information, or suggestions about the content published on Public Health Update, please feel free to contact us at blog.publichealthupdate@gmail.com.
#StayUpdated
---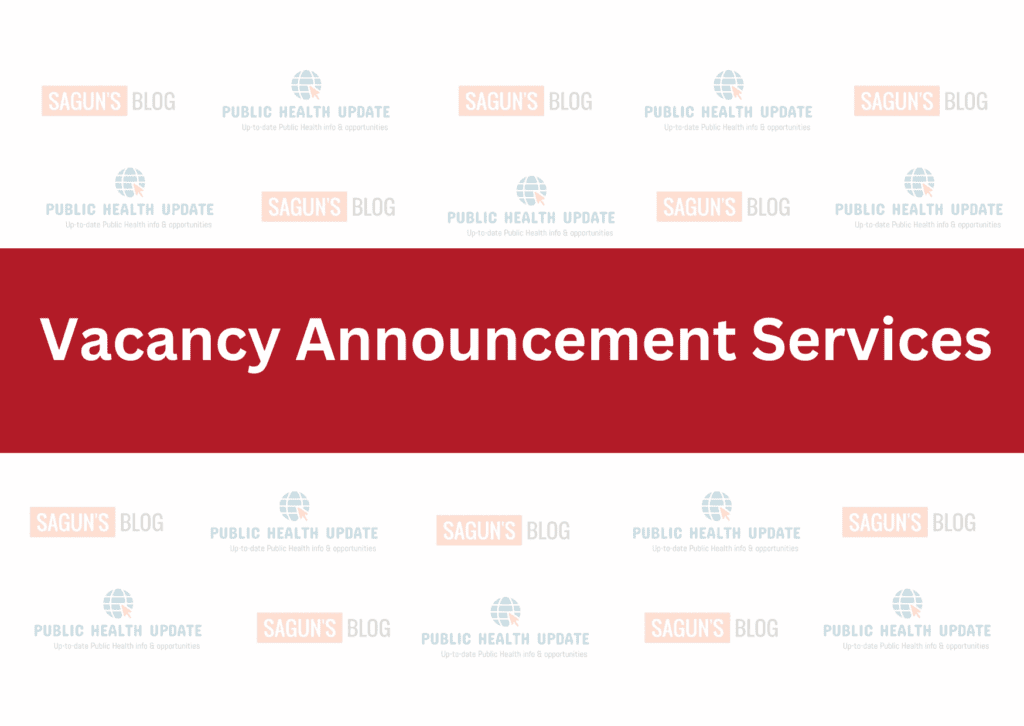 ---