Overview
Each year, the WHO Global TB Report provides a comprehensive and up-to-date assessment of the TB epidemic, and of progress in prevention, diagnosis and treatment of the disease, at global, regional and country levels. This is done in the context of global TB commitments, strategies and targets.
The 2021 edition of the report has been produced in a new and more web-centric format. This is designed to make the content available in smaller (more "bite-sized") chunks that are easier to read, digest, navigate and use. There is a short and slim report PDF with 30 pages of main content plus six short annexes. This is accompanied by expanded and more detailed digital content on web pages. The total amount of content remains similar to that of previous years.

Fact sheet
TB SITUATION AND RESPONSE
Tuberculosis (TB) is contagious and airborne.
TB is the second leading infectious killer after COVID-19 and the 13th leading cause of death worldwide. It was also the leading killer of people with HIV and a major cause of deaths related to antimicrobial resistance.
THE BURDEN
In 2020, an estimated 9.9 million (8.9-10.9 million) people fell ill with TB worldwide, of which 5.5 million were men, 3.3 million were women and 1.1 million were children. People living with HIV accounted for 8% of the total.
Eight countries accounted for two-thirds of the global total: India, China, Indonesia, the Philippines, Pakistan, Nigeria, Bangladesh and South Africa.
In 2020, 1.5 million people died from TB, including 214 000 people with HIV. This is a reduction from 2.4 million in 2000.
Globally, the TB incidence rate fell by 11% between 2015 to 2020 (from 142 to 127 new cases per 100 000 population), including a reduction of 1.9% compared with 2019.
TB CARE AND PREVENTION
TB treatment saved 66 million lives globally between 2000 and 2020.
Globally, the number of people newly diagnosed with TB and those reported to national governments dropped from 7.1 million in 2019 to 5.8 million in 2020. The combined total for 2018–2020 (20 million) was 50% of the way towards the 5 year target of 40 million for 2018-2022.
There is still a large global gap between the estimated number of people who fell ill with TB and the number of people newly diagnosed, with 4.1 million people not diagnosed with the disease, or not officially reported to national authorities in 2020, up from 2.9 million in 2019.
The countries that contributed most to the global reduction in TB notifications between 2019 and 2020 were India (41%), Indonesia (14%), the Philippines (12%) and China (8%). These and 12 other countries accounted for 93% of the total global drop in notifications. Provisional data up to June 2021 show ongoing shortfalls.
DRUG-RESISTANT TB
The number of people treated for drug-resistant TB fell by 15%, from 177 000 in 2019 to 150 000 in 2020, equivalent to only about 1 in 3 of those in need.
The treatment success rate for drug-resistant TB, at 59% globally, remains low.
ADDRESSING THE CO-EPIDEMICS OF TB AND HIV
In 2020, 376 000 people living with HIV were diagnosed with TB; 88% were on antiretroviral therapy.
The burden of HIV-associated TB is highest in the WHO African Region.
TB PREVENTIVE TREATMENT
WHO recommends TB preventive treatment for people living with HIV, household contacts of those with bacteriologically confirmed pulmonary TB, and clinical risk groups (e.g. those receiving dialysis). Globally in 2020, TB preventive treatment was provided to only 2.8 million people, a 21% reduction since 2019.
Most of those provided with TB preventive treatment were people living with HIV: 7.2 million were treated from 2018-2020, the global subtarget of providing TB preventive treatment to 6 million people living with HIV between 2018 and 2022 was achieved well ahead of schedule.
The cumulative number of contacts initiated on TB preventive treatment in the 3-year period 2018–2020, at 1.5 million, is only 6.2% of the 5-year target of 24 million for the period 2018–2022.
Between 2018 and 2020, only 8.7 million people were provided TB preventive treatment. This is 29% of the target of 30 million for 2018-2022.
UPTAKE OF DIAGNOSTICS, NEW DRUGS AND REGIMENS
The use of rapid tests remains far too limited. A WHO-recommended rapid molecular test was used as the initial diagnostic test for only 1.9 million (33%) of the 5.8 million people newly diagnosed with TB in 2020.
Globally, 1.9 million people with TB (new and relapse) were identified by a WHO-recommended rapid diagnostic test in 2020, equivalent to only 33% of those newly diagnosed with TB in 2020.
By the end of 2020, 65 countries, mostly in Africa and Asia, reported having used shorter MDR-TB regimens, and 90 countries had used all-oral longer MDR-TB regimens. By the end of 2020, 109 countries reported having imported or started using bedaquiline.
RESEARCH AND INNOVATION
The diagnostic pipeline remains robust in terms of the number of tests, products or methods in development. These include newer skin tests for TB infection that have better performance than tuberculin skin tests; next-generation lateralflow lipoarabinomannan (LF-LAM) assays that perform better than currently marketed assays; amplification- based targeted next-generation sequencing assays for detecting drug-resistant TB directly from sputum specimens; and an expanding pipeline of new interferon gamma release assays to test for TB infection.
Fourteen vaccine candidates are in clinical trials: two in Phase I, eight in Phase II and four in Phase III. They include candidates to prevent TB infection and TB disease, and candidates to help improve the outcomes of treatment for TB disease.
There are 25 drugs and several combination treatment regimens in clinical trials.
Progress in the development of new TB diagnostics, drugs and vaccines, is constrained by the overall level of
investment, which at US$ 0.9 billion in 2019 falls far short of the global target of US$ 2 billion per year.
UNIVERSAL HEALTH COVERAGE, SOCIAL DETERMINANTS AND MULTISECTORAL ACTION
Progress on service coverage expansion and catastrophic health spending reduction is required for high TB burden countries to achieve Universal Health Coverage. The COVID-19 pandemic is very likely to have caused progress towards UHC to stall or reverse in 2020 and 2021 in many countries.
Major efforts are required to achieve the End TB target on catastrophic costs due to TB. 47% (33-61%) of people with TB and their households face catastrophic costs according to latest survey evidence.Addressing broader determinants of the TB epidemic requires multisectoral accountability. WHO has been working with countries to adapt and use the WHO multisectoral accountability framework to end TB (MAF-TB). Baseline assessments show that progress is being made; however, engagement of all relevant sectors including civil society requires strengthening, as do mechanisms for high-level review.
The Global TB Report features a TB-SDG monitoring framework that focuses attention on 14 indicators that are associated with TB incidence. Monitoring of these indicators can be used to identify key influences on the TB epidemic at national level and inform the multisectoral actions required to end it.
Many new cases of TB are attributable to undernourishment, HIV infection, smoking, diabetes and alcohol use disorders.
TB FINANCING
By 2022, US$ 13 billion is needed annually for TB prevention, diagnosis, treatment and care to achieve the global target agreed at the UN high level-meeting on TB in 2018.
Funding in low- and middle-income countries (LMICs) that account for 98% of reported TB cases falls far short of what is needed.
There was an 8.7% decline in spending between 2019 and 2020 (from US$ 5.8 billion to US$ 5.3 billion), with TB funding in 2020 back to the level of 2016.
Of the US$5.3 billion funding for tuberculosis in 2020, 81% was from domestic sources, with the BRICS countries (Brazil, Russian Federation, India, China and South Africa) accounting for US$2.8 billion (65% of total domestic funding).
The largest bilateral donor is the Government of the United States of America. The biggest international donor is the Global Fund to Fight AIDS, Tuberculosis and Malaria, although the share of resources allocated for TB is currently fixed at 18 per cent.
For research and development, at least an extra US$ 1.1 billion per year is needed to accelerate the development of new tools.
THE COVID-19 PANDEMIC AND TB – IMPACT AND IMPLICATIONS
The COVID-19 pandemic has reversed years of global progress in tackling tuberculosis. In 2020, more people died from TB, far fewer people were diagnosed and treated or provided with TB preventive treatment compared with 2019, and overall spending on essential TB services fell.
The major challenge is disruption in access to TB services and a reduction in resources. In many countries, human, financial and other resources have been reallocated from tackling TB to the COVID-19 response, limiting the availability of essential services.
WHO is working in close coordination with partners and civil society to support countries in maintaining the continuity of essential health services, including those for TB.
Recommended readings
Latest Posts
Thanks for visiting us.
Disclaimer: The resources, documents, guidelines, and information on this blog have been collected from various sources and are intended for informational purposes only. Information published on or through this website and affiliated social media channels does not represent the intention, plan, or strategies of an organization that the initiator is associated with in a professional or personal capacity, unless explicitly indicated.
If you have any complaints, information, or suggestions about the content published on Public Health Update, please feel free to contact us at blog.publichealthupdate@gmail.com.
#StayUpdated
---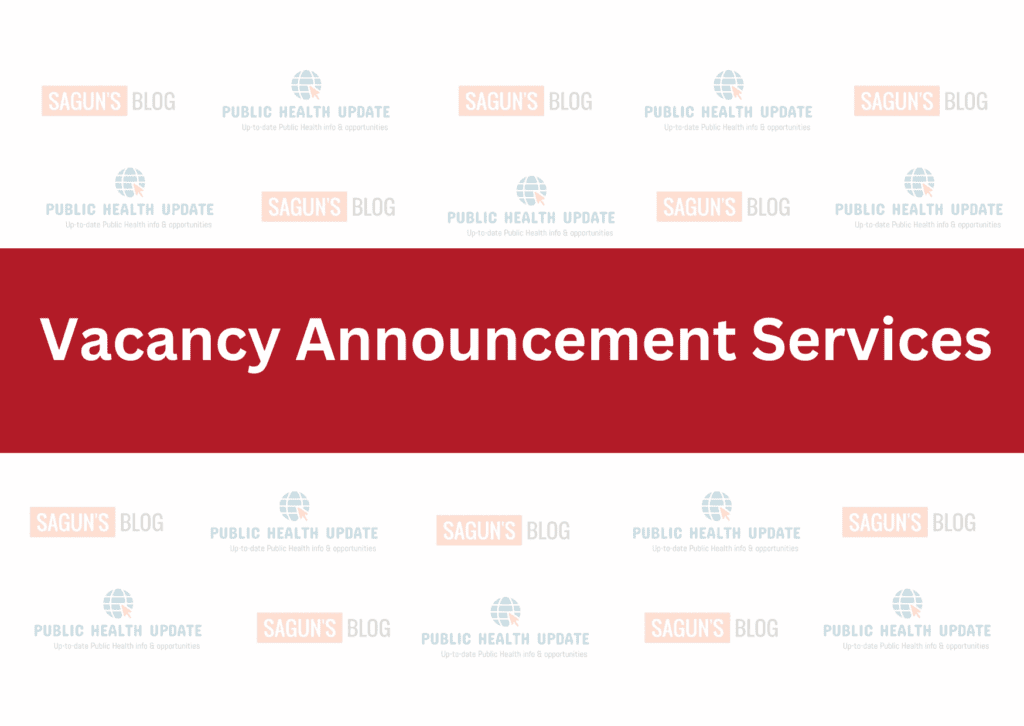 ---