The World Health Organization (WHO) has published a global TB report every year since 1997. The purpose of the report is to provide a comprehensive and up to-date assessment of the status of the TB epidemic, and of progress in the response to the epidemic – at global, regional and country levels – in the context of global commitments and strategies.
Recommended for you
National Tuberculosis Management Guideline 2019, Nepal
Nepal: National TB Prevalence Survey, 2018-19 Key findings
Fact sheet
63,000,000 lives saved since 2000 by global efforts to end TB
10,000,000 people fell ill with TB in 2019
1,400,000 people died of TB in 2019
465,000 people fell ill with drug-resistant TB in 2019
Tuberculosis (TB) is contagious and airborne.
TB was one of the top 10 causes of death worldwide in 2019. It was also the leading killer of people with HIV and a major cause of deaths related to antimicrobial resistance.
In 2019, an estimated 10.0 million (range, 8.9 –11.0 million) people fell ill with TB worldwide, of which 5.6 million were men, 3.2 million were women and 1.2 million were children. People living with HIV accounted for 8.2% of the total.
Eight countries accounted for two-thirds of the global total: India, Indonesia, China, the Philippines, Pakistan, Nigeria, Bangladesh and South Africa.
In 2019, 1.4 million people died from TB, including 208 000 (177 000–242 000) people with HIV. This is a reduction from 2.4 million in 2000.
Globally, the TB incidence rate fell by 9% between 2015 to 2019 (from 142 to 130 new cases per 100 000 population), including a reduction of 2.3% between 2018 and 2019.
TB treatment saved 63 million lives globally between 2000 and 2019.
Globally, 7.1 million people with TB were reported to have been newly diagnosed and notified in 2019 – a small increase from 7.0 million in 2018 but a large increase from 6.4 million in 2017 and 5.7–5.8 million annually in the period 2009–2012. The combined total for 2018–2019 (14.1 million) was 35% of the way towards the 5-year target of 40 million 2018-2022.
There is still a large global gap between the estimated number of people who fell ill with TB in 2019 and the number of people newly diagnosed (7.1 million in 2019), due to underreporting of detected cases and underdiagnosis (if people with TB cannot access health care or are not diagnosed when they do). Five countries accounted for more than half of the global gap: India, Nigeria, Indonesia, Pakistan and the Philippines.
Globally, 465 000 people fell ill with multidrug or rifampicin-resistant (MDR/RR-TB) in 2019.
A global total of 206 030 people with MDR/RR-TB were detected and notified in 2019, a 10% increase from 186 883 in 2018.
The treatment success rate for MDR/RR-TB, at 57% globally, remains low.
In 2020, funding for TB prevention, diagnosis, treatment and care reached US$ 6.5 billion, representing only half of the US$ 13 billion target agreed by world leaders in the UN Political Declaration on TB.
THE COVID-19 PANDEMIC AND TB – IMPACT AND IMPLICATIONS
The COVID-19 pandemic threatens to reverse recent progress in reducing the burden of TB disease and improving access to care.
The impact of the pandemic on TB services has been severe. Data from several high TB burden countries for the period January- June 2020 show sharp drops in TB notifications.
WHO modelling suggests that a 50% drop in TB case detection over 3 months could result in nearly 400,000 additional TB deaths in 2020 alone.
In response, WHO is working in close coordination with partners and civil society to support countries to maintain the continuity of essential health services, including those for TB.
Recommended readings
More
---
Latest Posts
Thanks for visiting us.
Disclaimer: The resources, documents, guidelines, and information on this blog have been collected from various sources and are intended for informational purposes only. Information published on or through this website and affiliated social media channels does not represent the intention, plan, or strategies of an organization that the initiator is associated with in a professional or personal capacity, unless explicitly indicated.
If you have any complaints, information, or suggestions about the content published on Public Health Update, please feel free to contact us at blog.publichealthupdate@gmail.com.
#StayUpdated
---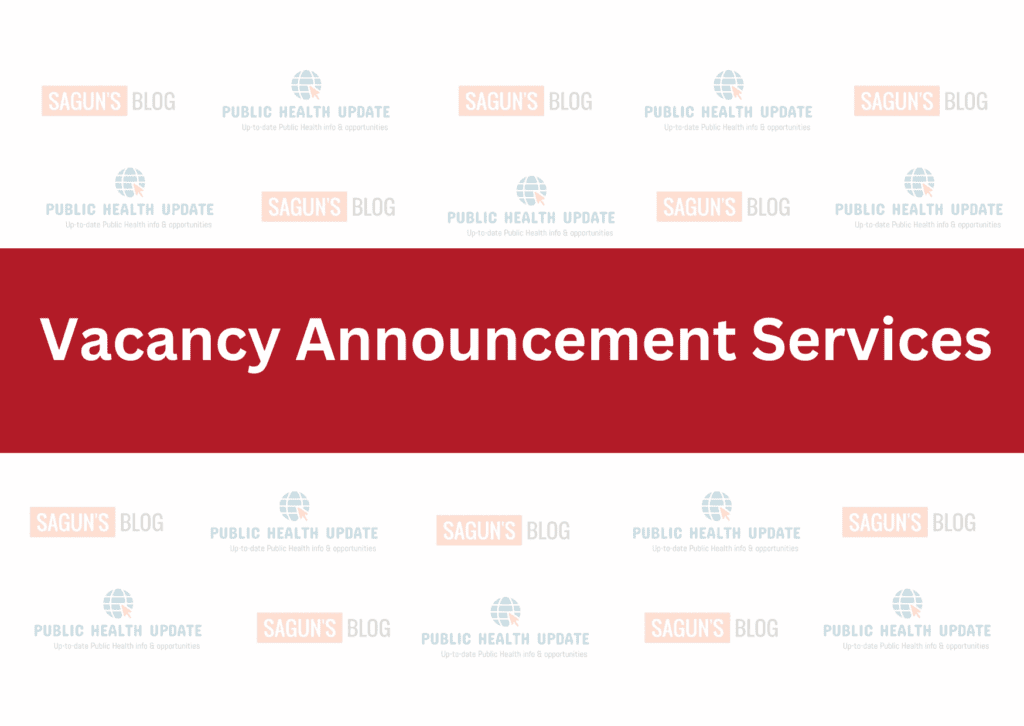 ---