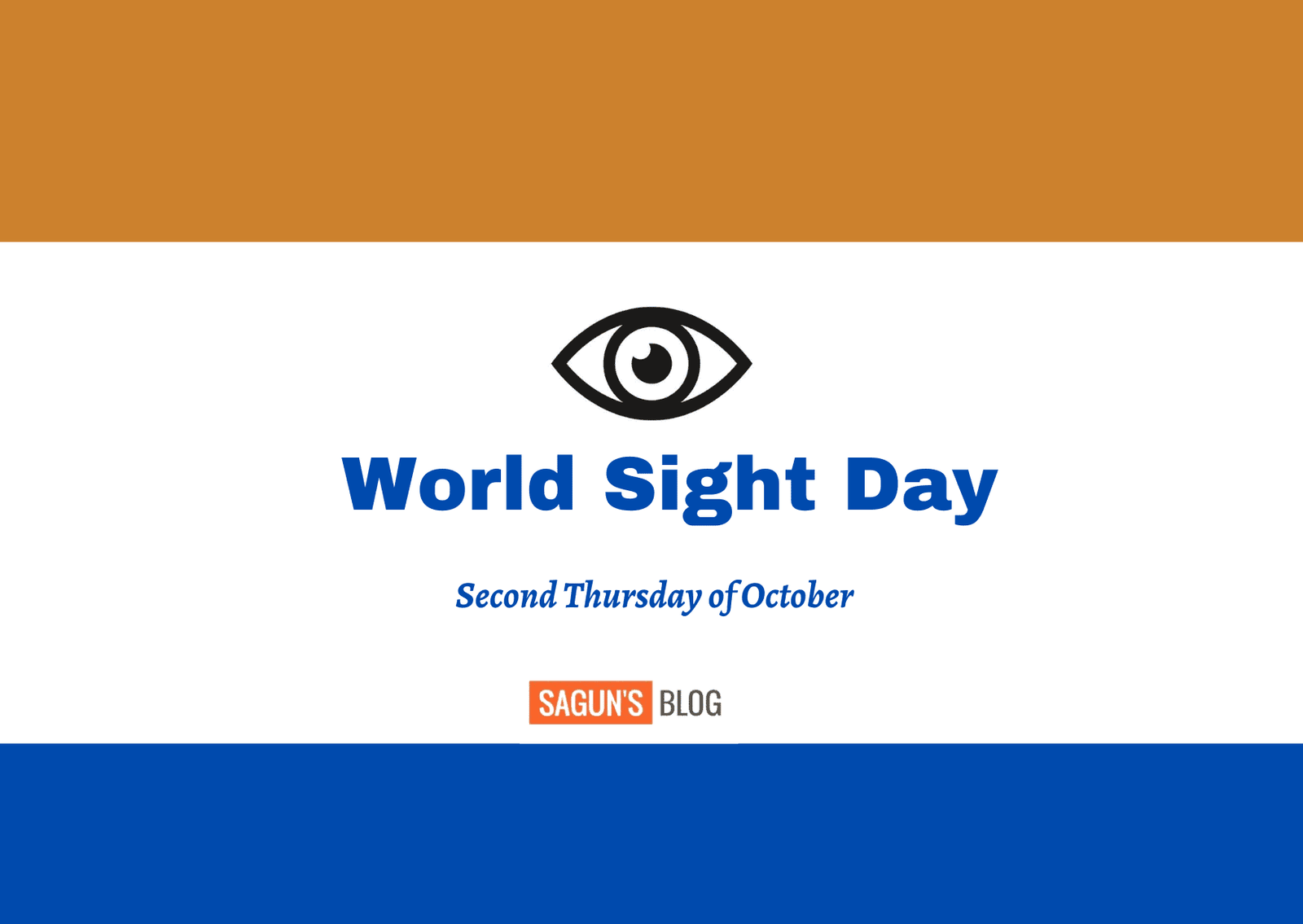 World Sight Day (WSD)
The World Sight Day (WSD) is an international day of awareness held every October to focus attention on the global issue of eye health. World Sight Day is an annual day of awareness held on the second Thursday of October which focus global attention on vision impairment, including blindness.
Objective
Raise public awareness of blindness and vision impairment as major international public health issues.
Influence Governments/Ministers of Health to participate in and designate funds for national blindness prevention
programmes.
Educate target audiences about blindness prevention.
KEY MESSAGES
1.1 billion people experience vision loss primarily because they do not have access to eye care services.
– Over 90% of those with vision loss live in low- and middle income countries.
– 73% of people with vision loss are over 50 years old.
– 55% of people with vision loss are women.
The number of people with vision loss will rise from 1.1 billion to 1.7 billion people by 2050, mainly due to population growth and population ageing.
Unaddressed poor vision results in a global economic productivity loss of $411 billion per annum.
Over 90% of vision loss could have been prevented.
The leading causes of vision loss include:
– Uncorrected refractive error
– Unoperated cataracts
– Age-related macular degeneration (AMD), glaucoma and diabetic retinopathy
Poor eye health leads to an increased risk (up to 2.6 times) of mortality.
Children with a vision impairment are up to 5 times less likely to be in formal education and often achieve poorer outcomes.
Vast inequities exist in the distribution of vision impairment; the prevalence in many low- and middle-income regions is estimated to be four times higher than in high-income regions
The burden tends to be greater in rural areas and for older people, women, people with disabilities, ethnic minorities and indigenous populations.
Source of info: The International Agency for the Prevention of Blindness (IAPB) and WHO