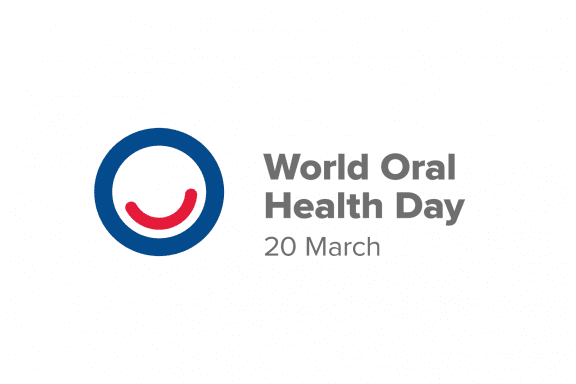 World Oral Health Day
World Oral Health Day is observed each year on the 20 March. It is an initiative of FDI World Dental Federation. World Oral Health Day calls to unite to help reduce the burden of oral diseases, which affect individuals, health systems and economies everywhere. World Oral Health Day aims to empower people with the knowledge, tools and confidence to secure good oral health. Oral diseases are a major health concern for many countries and negatively impact people throughout their lives. Oral diseases lead to pain and discomfort, social isolation and loss of self-confidence, and they are often linked to other serious health issues. And yet, there is no reason to suffer: most oral health conditions are largely preventable and can be treated in their early stages.
Facts
Oral Diseases affect nearly 3.5 billion people globally.
More than 530 million children suffer from Tooth Decay in their Primary Teeth, which can lead to pain, infection, Tooth Loss and missed school days. 
There is so much everyone can do to reduce their risk of Oral Diseases as well as other serious health conditions.
Good oral hygiene habits learned at a young age will help keep a child's mouth healthy throughout life.
Tooth Decay is preventable, yet millions of people suffer because of it. Be Proud of Your Mouth.
Oral Health is vital for your happiness and well-being. The good news is that oral health can be maintained by being aware of your risk factors and taking action to prevent disease.
Practicing a good oral hygiene routine at home, combined with regular visits to the dentist, is one of the most important things you can do for your oral and overall health.
Expected Audiences
individuals to take personal action
schools and youth groups to deliver learning activities about oral health
oral health professionals and the wider healthcare community to educate the populations they serve
governments and policymakers to champion better oral health for all.
Previous Days and slogan
2013: Healthy Teeth for a Healthy Life
2014: Celebrating Healthy Smiles
2015: Smile for Life!
2016: Healthy mouth. Health body.
2017: Live Mouth Smart
2018: Say Ahh: Think Mouth Think Health
2019: Say Ahh: Act on Mouth Health
2020: Say Ahh: Unite for Mouth Health
2021: Be Proud of Your Mouth