University of Sheffield, School of Health and Related Research is accepting application for the Competition Funded PhD Project entitledFederalism in a time of COVID-19: facilitator or obstacle to pandemic response capacity of the Nepali health system.
Title
Federalism in a time of COVID-19: facilitator or obstacle to pandemic response capacity of the Nepali health system
About the Project
A novel coronavirus spread rapidly around the globe in early 2020 and was declared a pandemic by the World Health Organization (WHO) on 11 March. Governments and national health systems responded in a variety of ways, with country-wide quarantines, border closures, movement restrictions, social distancing and other public health measures i.e. test, trace and isolate, wearing face masks and improving basic hand hygiene practices. Globally, the COVID-19 pandemic and the range of responses to it have stalled 20 years of progress in health and development. Inequalities are rising, and an estimated 100 million people have been pushed back below the poverty line, a third of whom are in South Asia.
Nepal, despite being in the midst of a major federal reform process following the 2015 Constitution, moved quickly into a 'crisis response' mode of operation. Listed among the 'Least Developed Countries' on the OECD-DAC list, Nepal ranks 149th on the Human Development Index. For countries like Nepal, the pandemic has derailed progress made towards achieving the SDGs through the burden of COVID-19 itself as well as knock on disruptions in health services. These effects are particularly acute among impoverished and marginalised populations, due to COVID's syndemic nature where biological and social conditions interact to increase susceptibility and worsen health outcomes.
The pandemic, and Nepal's response to it, represent a major test for the new system(s); provincial and local governments have played key roles, yet anecdotal evidence suggests that effective communication between the levels has been problematic. While federalisation is said to have facilitated quicker movement restrictions, quarantining and minimising infections at local level, robust, systematic evidence remains limited. This project will focus on understanding the interplay between Nepal's federal reform and its response to COVID-19, in order to help improve pandemic response capacity and overall disaster and emergency management.
Specifically, the project will aim to understand how: (a) Nepal's ongoing health system reform following the country's move to becoming a decentralised Federal Republic ('federalisation') impacted on its capacity to respond to COVID-19; and (b) whether (and how) the pandemic itself affected the federalisation process.
This PhD project will employ mixed-methods including: (i) documentary analysis; (ii) qualitative analysis via key informant interviews and focus group discussions, including with marginalised service users; and (iii) descriptive quantitative analysis of routine data (2016-2021), focussing on selected priority health areas. This will allow the combination of multi-stakeholder and patient perspectives with longitudinal trends in service utilisation immediately prior to- and during the pandemic. Stakeholder engagement will provide opportunities to share, discuss and contextualise emerging findings, as well as to co-develop recommendations for policy and practice in Nepal's COVID/post-COVID era.
Funding:
This studentship will be 42 months in duration and include home fee and stipend at UKRI rate. EU/Overseas candidates are welcome to apply, however they would be required to fund the fee difference.
Entry Requirements:
Candidates must have a first or upper second class honors degree or significant research experience. Candidates should have experience of working or living in Nepal. Nepali language skills would be welcome.
How to apply:
Please complete a University Postgraduate Research Application form available here: www.shef.ac.uk/postgraduate/research/apply
Please clearly state the prospective main supervisor in the respective box and select 'School of Health and Related Research' as the department. Please also state your first and second choice project by entering the project tiles in the 'Research Topic' box on your application.
Enquiries:
Interested candidates should in the first instance contact Dr Julie Balen j.balen@sheffield.ac.uk
---
Latest Posts
Thanks for visiting us.
Disclaimer: The resources, documents, guidelines, and information on this blog have been collected from various sources and are intended for informational purposes only. Information published on or through this website and affiliated social media channels does not represent the intention, plan, or strategies of an organization that the initiator is associated with in a professional or personal capacity, unless explicitly indicated.
If you have any complaints, information, or suggestions about the content published on Public Health Update, please feel free to contact us at blog.publichealthupdate@gmail.com.
#StayUpdated
---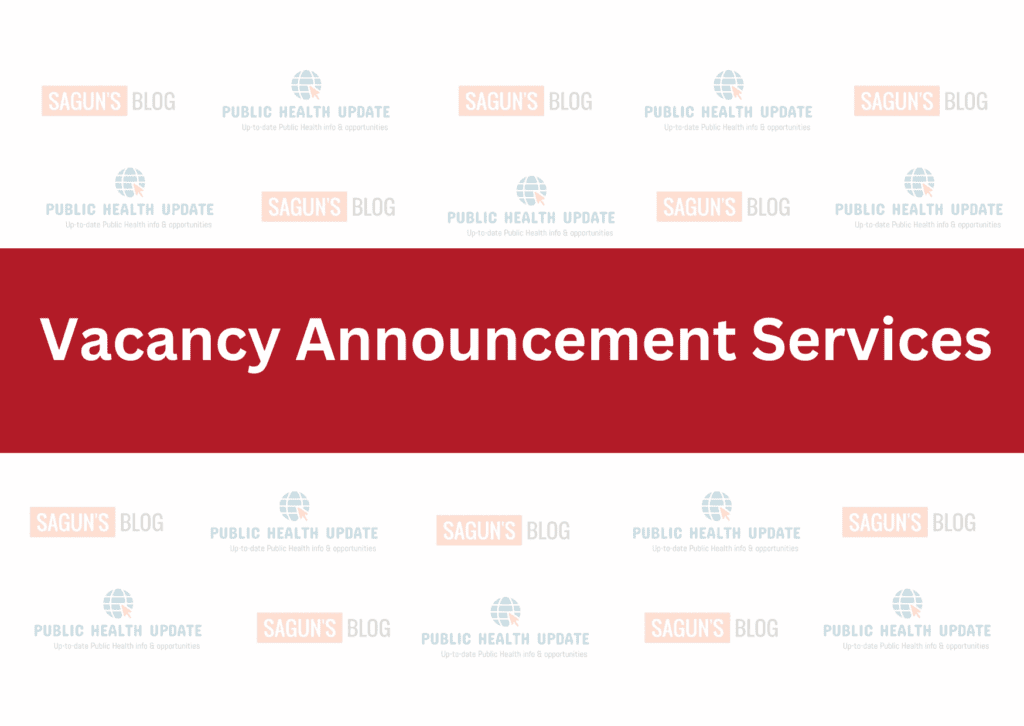 ---